The first time I tried a pasta dish with longganisa is at Sweet Tomato Grill at the ground floor of St. Luke's QC. My mom worked for a long time at the hospital and whenever we'd visit her, she'd treat us to this amazing dish at the restaurant.
It really is one of my favorite variations of  a spaghetti dish and is one that is very easy to replicate at home. The secret is to use a good brand of spaghetti noodles and a variant of longganisa that is flavorful and tasty. Our family favorite has always been Calumpit longganisa and this is what I used in this recipe too.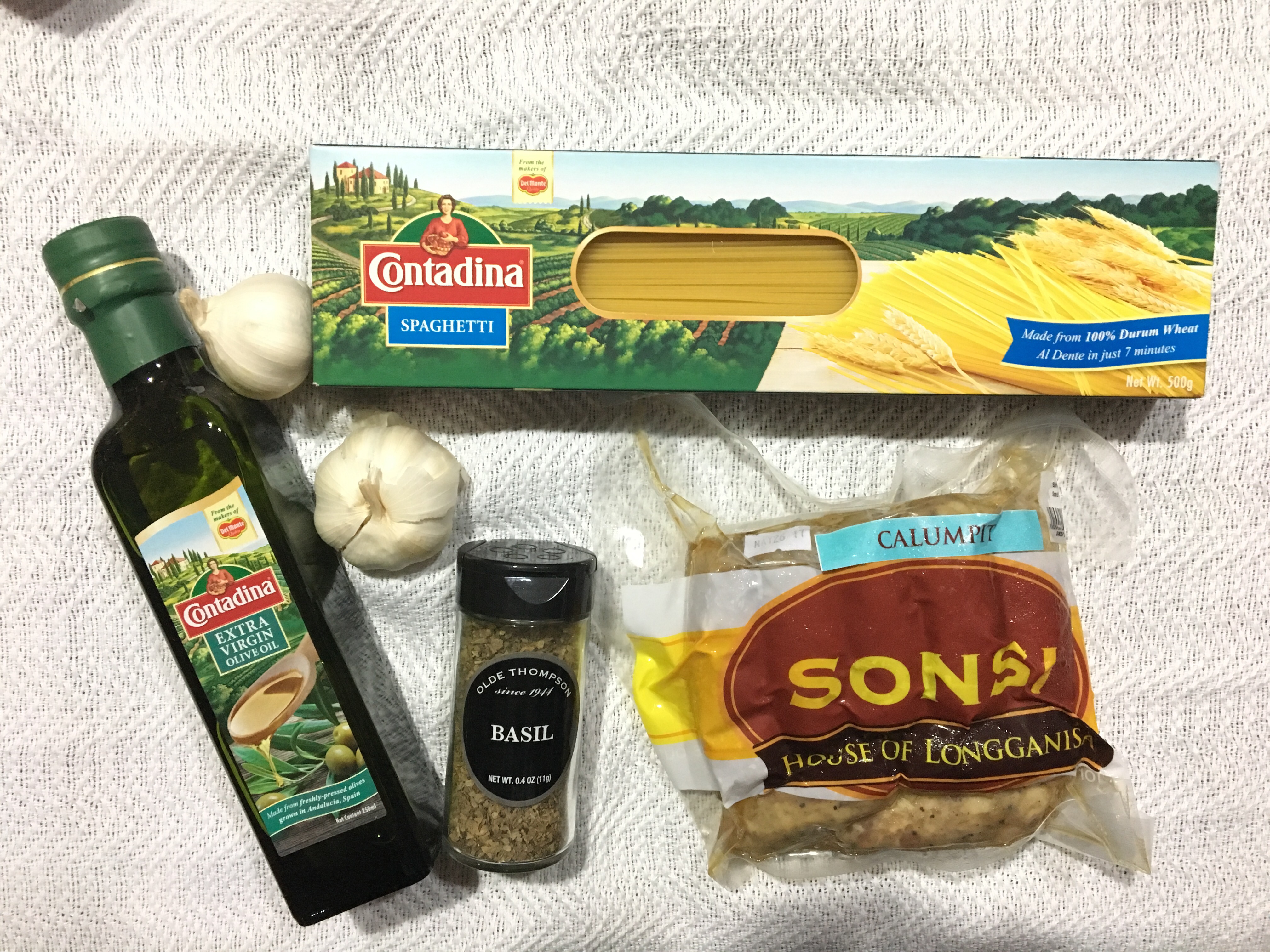 I also used Contadina spaghetti to be sure I get lovely al dente noodles. Contadina is Del Monte's premium line of Meditteranean ingredients that are guaranteed to bring the flavors of Italy and Spain into our very own kitchens.
Here's just a few Contadina items in our pantry. Imagine how convenient having these bottles of flavorful sauces at the ready. Just heat them up and dinner is ready!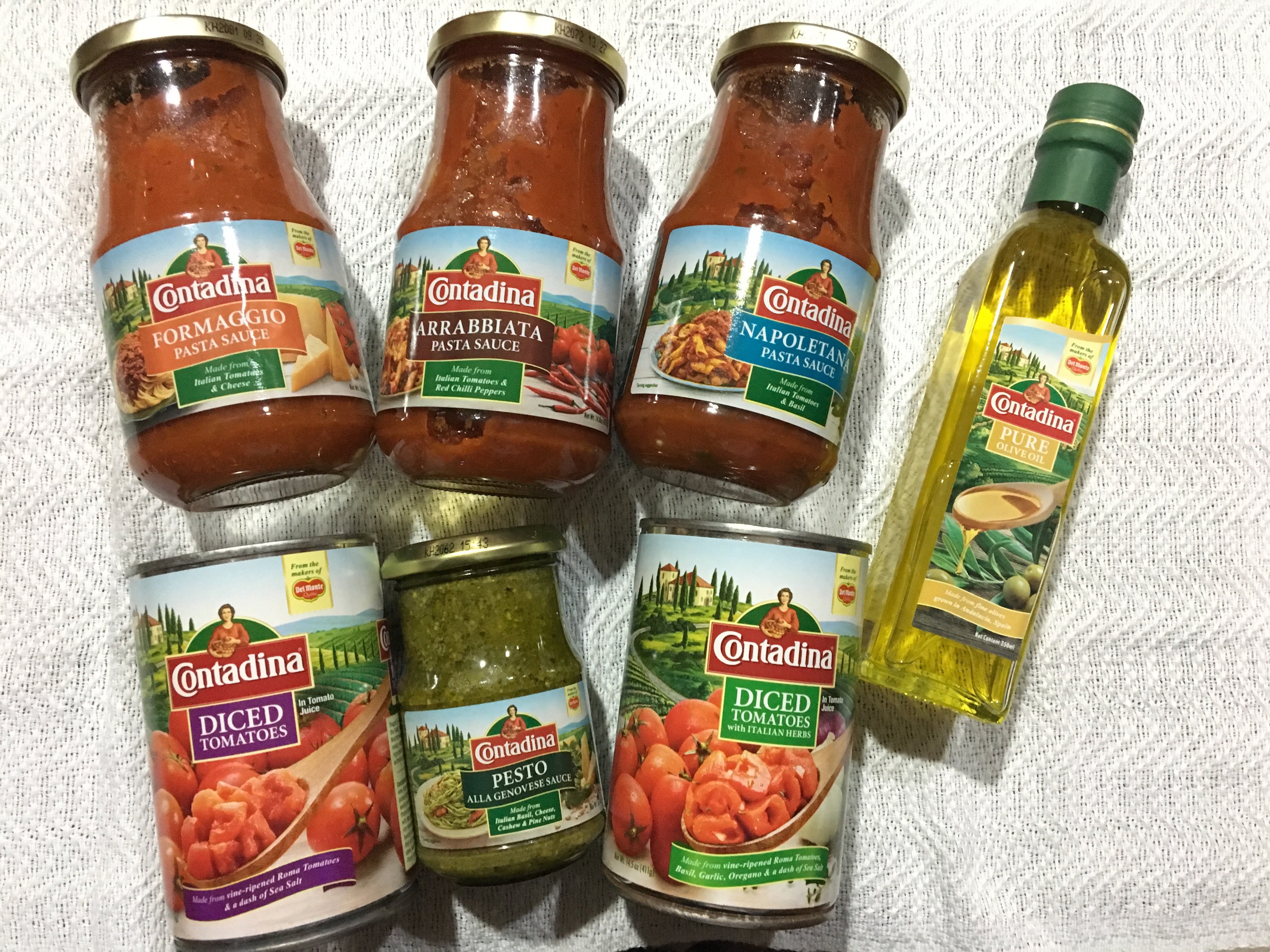 But tonight's dinner is all about a flavorful Pinoy twist to a classic Italian dish!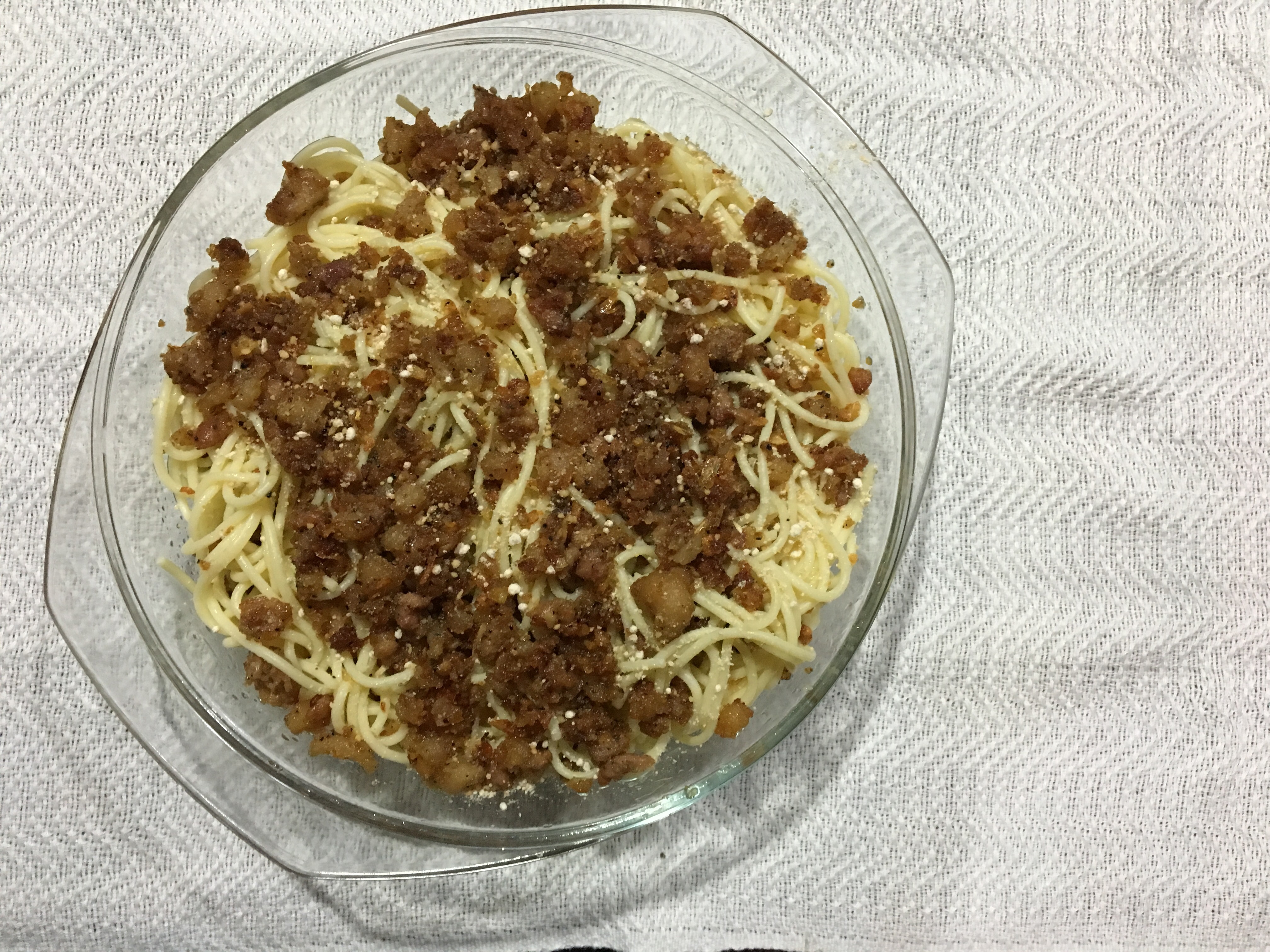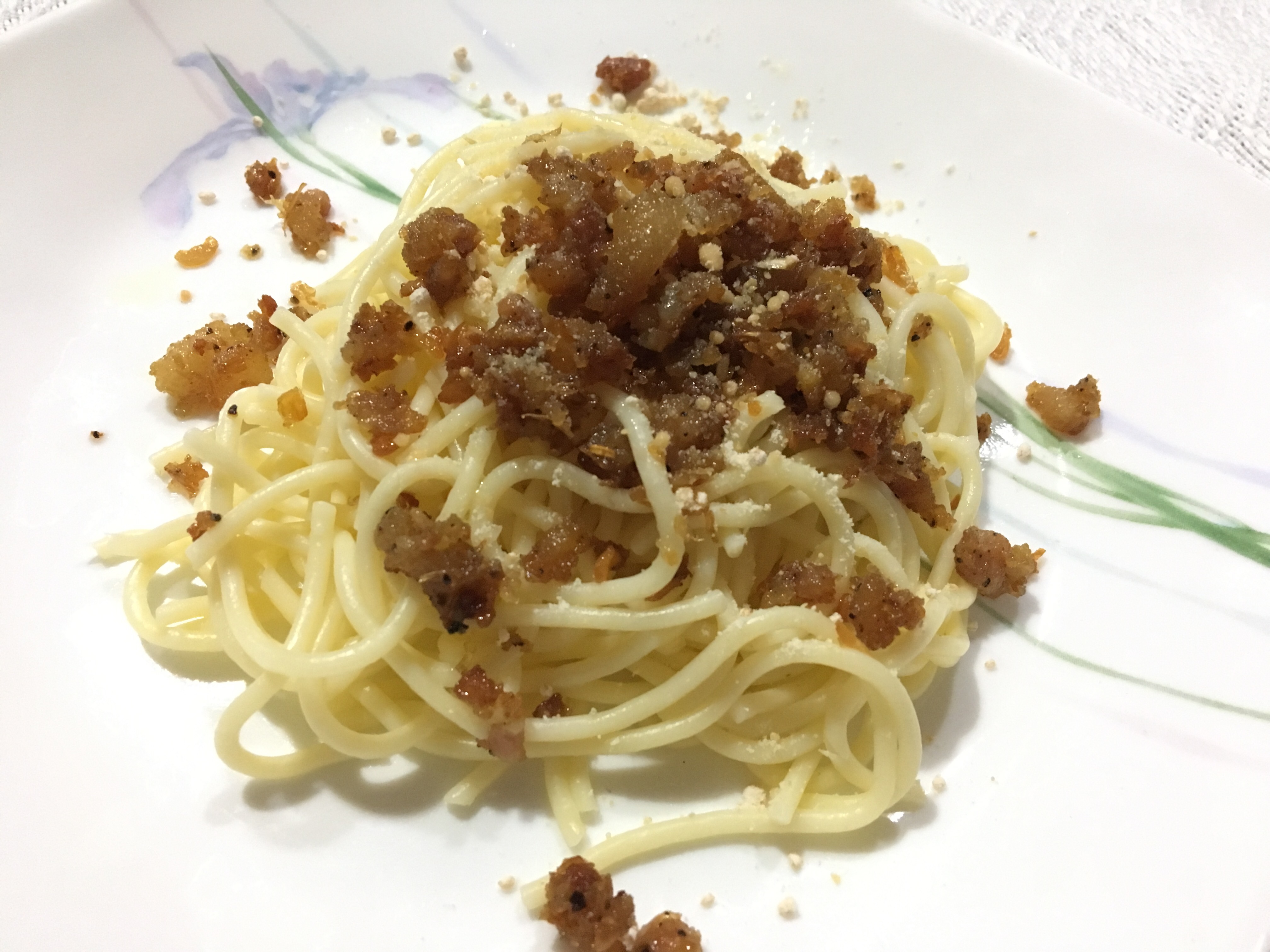 Ingredients
1 box (500 g) Contadina Spaghetti
200 g Calumpit Longganisa
10-12 cloves of garlic
Contadina Extra Virgin Olive Oil
Basil (optional)
Parmesan Cheese
Procedure
Cook the Contadina spaghetti noodles according to instructions. Once cooked drizzle Contadina EVOO to flavor the noodles and also to prevent them from sticking together.
Remove the Calumpit longganisa from the casing and mash together
Put in 2-3 tbsps of Contadina Extra Virgin Olive Oil in a hot pan
Saute the minced garlic
Once the garlic is slightly tender, add the longganisa, dried basil and saute until golden brown
Place the cooked longganisa in a separate bowl and drain excess oil
Combine the longganisa with the pasta and add parmesan.
Enjoy!!
Tips: Calumpit longganisa is super flavorful so you may want to hold off on the salt and pepper.  Happy cooking!
Download your own copy of the recipe here