(Press Release)
Flow in the City: Surf Yoga Samba – July 30, 2011
If there's one thing that I'm working on this year is to stick to a fitness routine. I've done Plana Forma and loved it but I haven't been back in such a long time and my body is really feeling it (the stress at work is another thing altogether)
I've heard about Flow last year and I've been intrigued ever since. It's an awesome weekend retreat of surfing, yoga and samba in La Union. Now the organizers are bringing Flow to the city! Too bad I have prior commitments this coming Saturday so I'm extending the invite to you!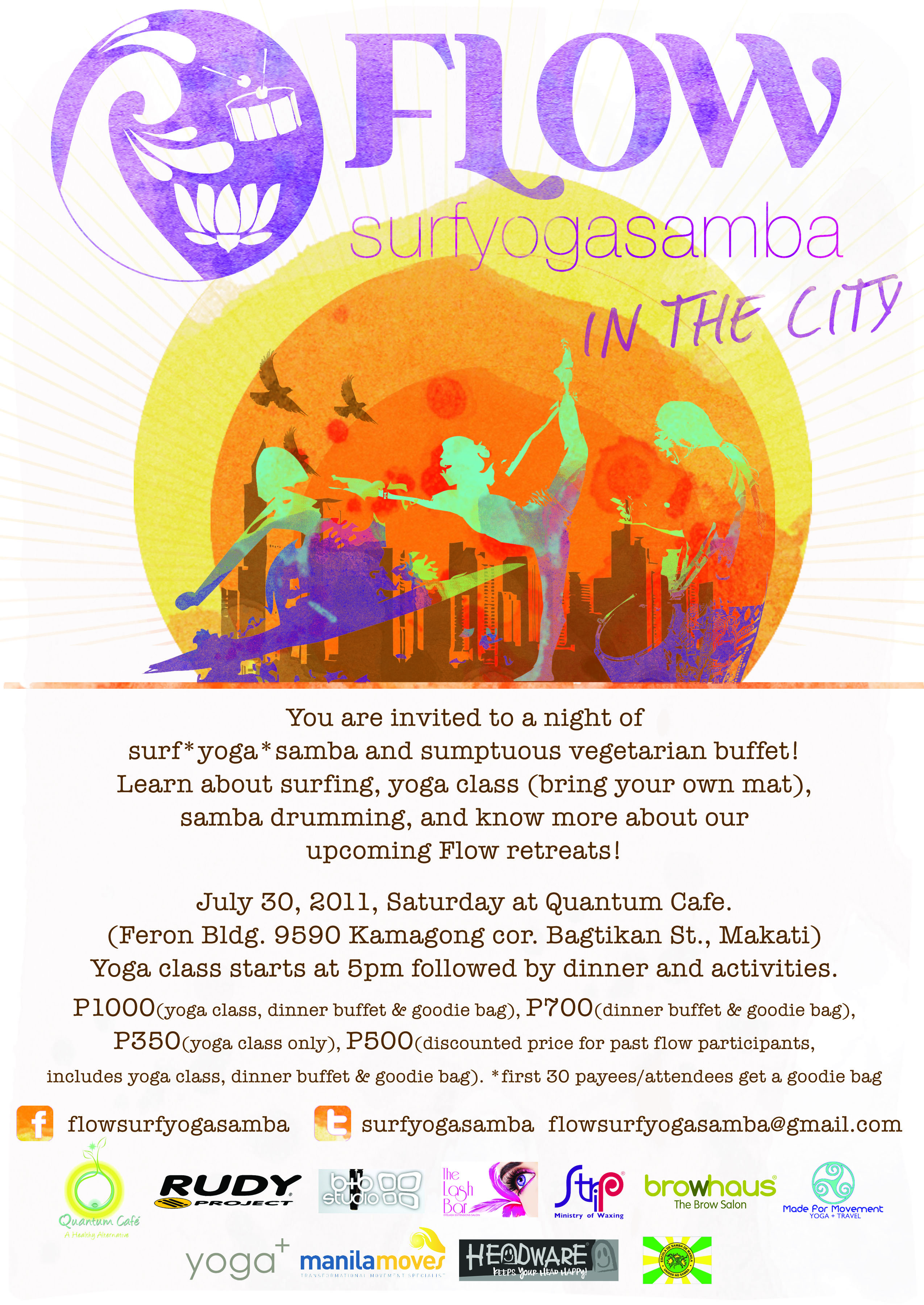 The Rates are:
1,000 – Yoga Class, Dinner Buffet and Goodie Bag
500 – Discounted Price for Past Flow Participants
700 – Dinner Buffet and Goodie Bag
First 30 Payees/Attendees Get a Free Goodie Bag
To inquire or register please email: flowsurfyogasamba@gmail.com or text Monica at 0915.2943441.
Visit their Multiply or Facebook page for updates and pics of recent Flow events.