I don't cook as much as I want to. 12 hours away from the house on weekdays and busy weekends make it a challenge for me to really get myself in the kitchen to cook for David, Noah and Dan. But whenever we do have the rare weekends off, I always try to whip up easy family favorites 🙂
Spaghetti is one of the first dishes I learned to make by myself. I can still remember that time when I was in the kitchen at our old house in Cubao and I was so excited about cooking one of my all time favorite dishes. Ang dali lang pala!
Soon thereafter, I made slight variations to spaghetti like adding hotdogs to the meat sauce or topping the dish with pickled relish, which I learned from my mom.
Sweet Style Spaghetti is a kiddie and birthday party favorite and I made it last weekend when we found ourselves home last Sunday. It's an easy dish to prepare and the secret ingredient — Knorr Pork Broth Cubes!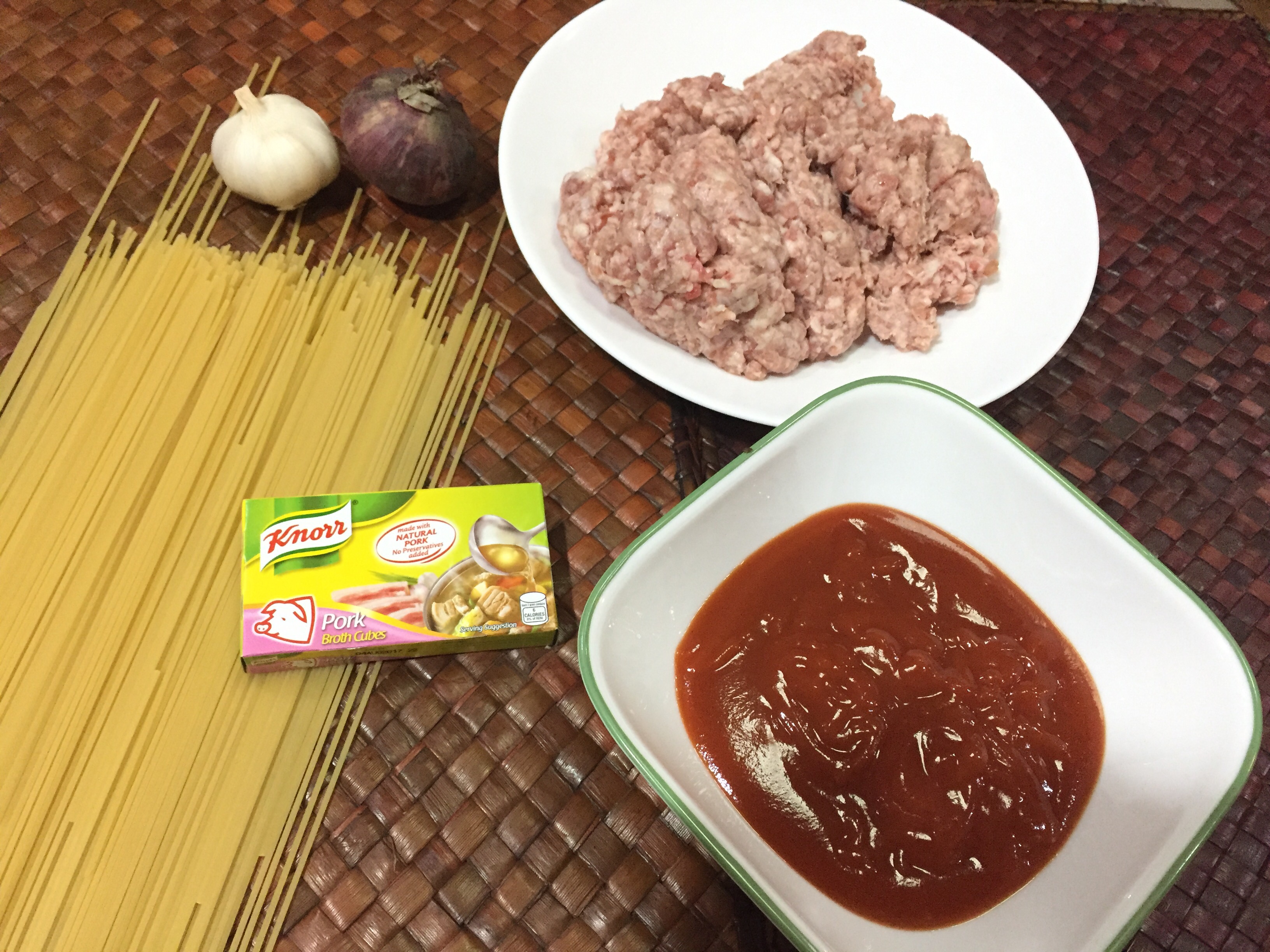 While I was in the kitchen cooking, kuya came up to me and said:  "Mama I love your cooking. I love you too!" Wow! I really didn't expect it at all but cooking really is an expression of love after all. Yes medyo naluha ako haha but it certainly was a sweet moment that I will always cherish with our super sweet kuya.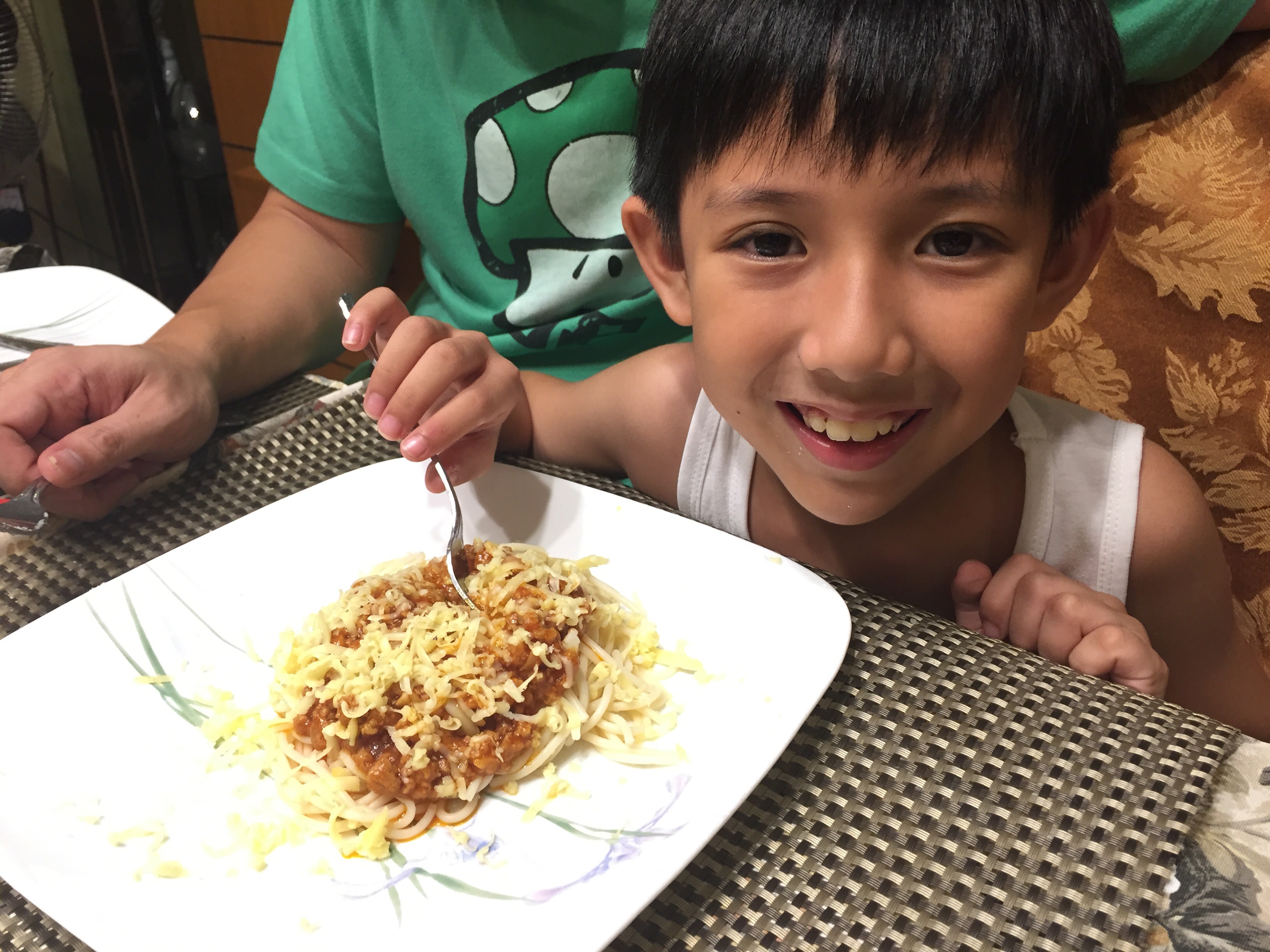 Of course Noah had spaghetti too 🙂 He ate it off a Fun Feeding Mat from www.projectmommyger.com 🙂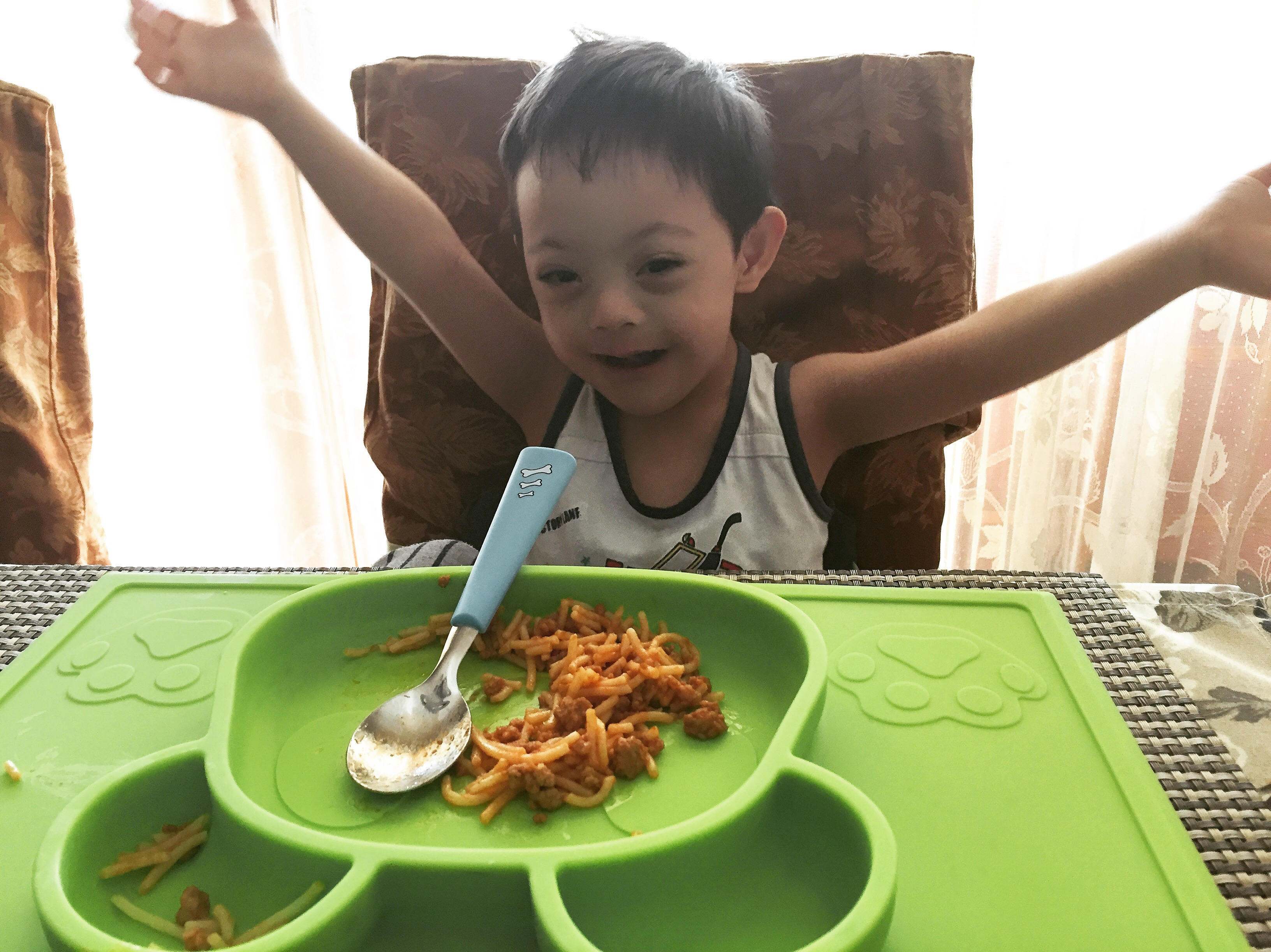 I wish 3-day weekends were real so I'd be able to cook more for the family and hang out with my boys. For now, simple recipes cooked with love will have to do 🙂
I made a printable recipe of  the Sweet Style Spaghetti, just download it here. Happy cooking!