February is Down Syndrome Awareness month in the Philippines!!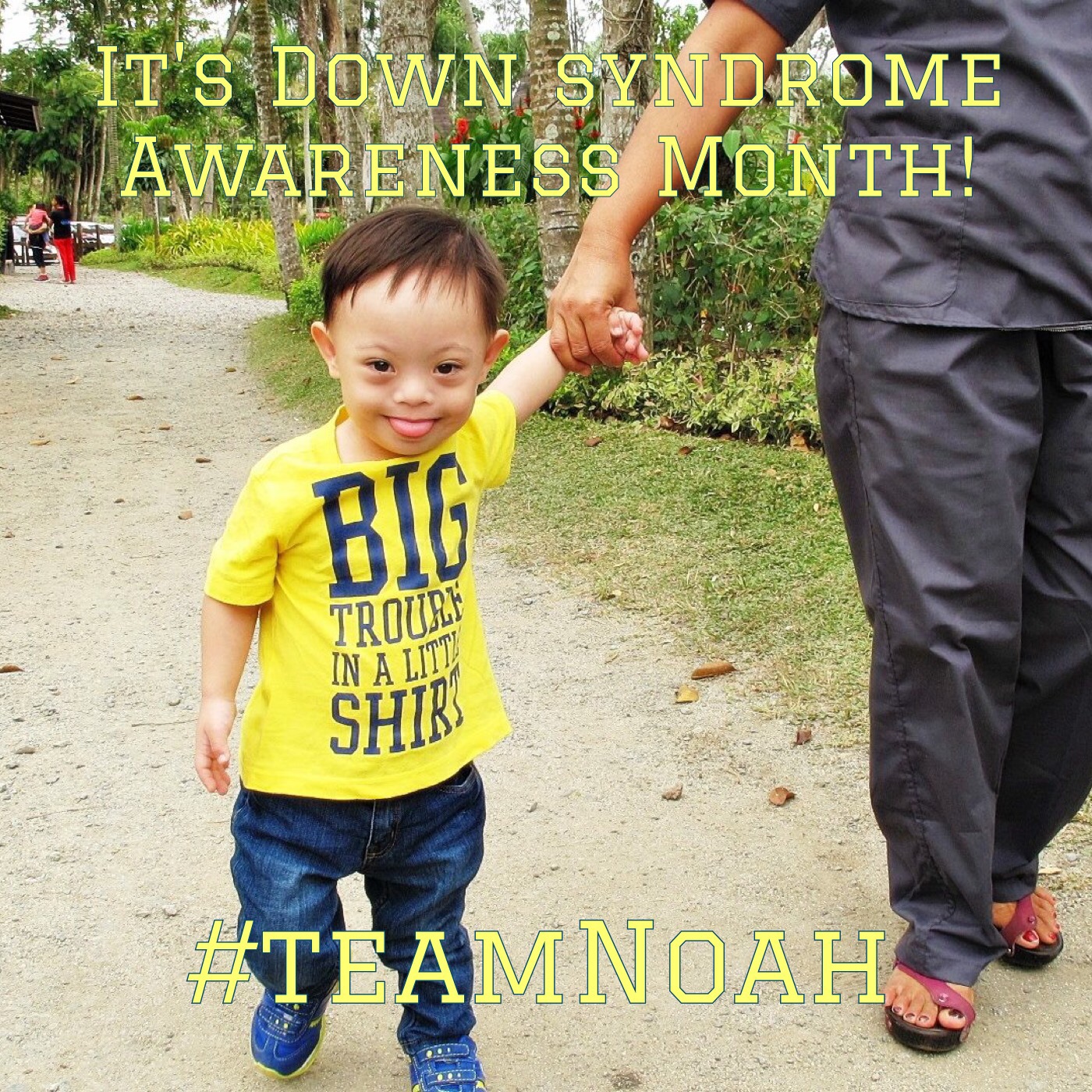 I have quite a few posts on Down Syndrome here at the blog that I would like to share again for DS Awareness Month :):
Four Fast Facts About Down Syndrome
8 Things You Can Say to the Parents of a Child with Special Needs
Team Noah Walks! (Happy Walk 2015)
To the Doctors Who Will Deliver the Down Syndrome Diagnosis
I will try my best to post other FAQs about DS but if you have questions please do comment here or message me at my Facebook page (just search for manilamommy). For now I am truly grateful and humbled for your kind words and support for #teamNoah. We are so thankful for the love!