I've read about BPA while I was still pregnant.  This buzzword has raised so many red flags since studies have linked the controversial chemical to a wide variety of diseases and abnormalities. I was convinced to buy BPA-Free bottles when the government of Canada banned the substance. I asked my hubby who was then in the US to buy our little one BPA free bottles out of a list I gathered from safemama.com (see below)
What is BPA?
Bisphenol A (BPA) is a chemical compound found in almost all of our everyday materials. This is primarily used in creating polycarbonate plastics such as shatterproof plastic products, which include baby and water bottles, baby food jars and epoxy resisns which are used as a protective lining for metal-based food and beverage cans. It was even reportedly used as a fungicide. BPA plastics are shown to break down readily when exposed to high heat or when washed with strong detergents.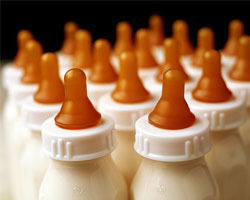 Studies show that BPA is a hormone disruptor and lab tests have linked the substance to a wide variety of disorders including breast and prostate cancer, early onset of puberty in females, adult-onset diabetes, brain and neurological dysfunctions, hyperactivity and a host of others. However, human studies which measured BPA levels are still inconclusive.
Exposure
BPA is prevalent and unfortunately unavoidable as they have become so integrated into the products that we've used daily. This contaminant has been in use  (and in our systems) for 50 years and I'm pretty sure it's not going to go away anytime soon. The risk however to adults, teenagers and toddlers are very minimal.
The Canadian government has released a statement that the level of exposure of its' general public does not pose any health risk but it has upped its focus on the health of newborns and infants under 18 months. It's commendable that the Canadian government has taken the step to protect its young citizens even though the studies on BPA have yet to be substantially conclusive.
What Do We Do Now?
Breastmilk is still best- Unless mom's boobs are made of polycarbonate then…it's not.
Use Powdered Formula – Fortunately for us Pinoys, liquid infant formula is not sold (or is readily available) here in the Philippines. Studies have shown that BPA is leached from the lining of cans of liquid infant formula. Powdered formula is actually the cheapest form of baby milk that manufacturers produce (if you can call a Php900 can of NAN HW-1 cheap that is).  According to BPA Free Kids, although powdered formula has yet to be tested for BPA, the fact that you need to dilute it reduces the amount of BPA the baby takes in every feeding.
Go Glass – I've seen glass bottles in Landmark Trinoma, SM's Baby & Co stores and Rustan's. In order to lessen the chances of slippage and breakage, moms can buy silicone sleeves that they can wear over the bottles. Glass bottles are cheaper but they can be a challenge to bring especially when you're on a day out with baby. It won't be easy lugging around 5 heavy glass bottles.
Check the Source – Plastics that are "safe" are those made out of polyethylene, propylene or polyamide. Avoid plastic products that are tagged with PC, which stands for polycarbonate.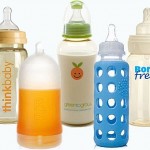 If You Can't Change Your Bottles…
Don't fret mommy! The Canadian government has provided the following safety measures to follow when using Polycarbonates:
Do not put very hot/boiling water in polycarbonate bottles so as to minimize leaching. It's best to allow sterilized water to cool down in a non-polycarbonate container (stainless steel pots are BPA free) before transferring them to the bottles.
Sterilized bottles should be allowed to cool down before infant formula is mixed into them.
If breastfeeding is not an option or if you are mix feeding, choose powdered.
Nestle and Gerber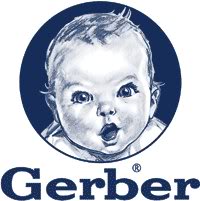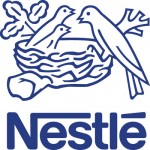 Nestle and Gerber have released statements in their corporate website claiming that they are aggressively seeking alternatives to BPA packaging for their products and food containers. They also claim that the level of BPA found in their current packaging should not raise any flags for concerned parents out there.
Nestle has also claimed that it does not use BPA in lining the metal inside their powdered formula cans. These statements however are directed at US consumers and so I could not say if this holds true for their other brands that are distributed in markets like ours. I hope it is because my son has been mixed fed since birth and is a NaN baby.
I was not able to find any other source where other multinationals have claimed their infant formula containers are safe.
For a complete list of BPA free bottles and accessories, I always refer to Safe Mama's cheat sheets:
BPA Free Bottle and Sippy Cup Cheat Sheet
I've also discovered The Soft Landing which is a store that sells only safe baby products. They ship worldwide too.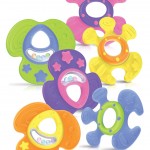 Better yet, here's a guide with pictures (there are wooden teethers in this list. i laughed out loud and imagined my dear hubby chopping our malunggay tree for our kid to chomp on)
Personally, I use Pigeon's silicone teethers and lip trainers. I'll post a review on that soon.
So here you go moms and dads 🙂 I hope you enjoyed reading this and picked up a few things or two.  Please leave a comment if you want to add other sources to this list as well!
BPA Resources:
Environmental Working Group , Toxic Nation , The Government of Canada , The BPA Free Kid
***UPDATE*** Here's an interesting read on how we should take on all the information out there on BPA. Read here.