Toy Kingdom's Toy Expo 2012 opened last Aug 23 and ran until Aug. 26. I know a lot of moms and dads brought their kid/kids and became kid themselves again in this three day affair. Entrance was free. The Expo featured the best and well-loved toy brands in the world!
My personal favorite toys for DW? Lego, Mega Blocks and LeapFrog top the list. DW's Leap Pad is such an amazing gadget. DW has one game cartridge already but he's asked for one more which he's already listed in his birthday wish list. Fisher Price is always a brand that we come back to as they make great toys and great gifts too!

A VIP event was held last Aug. 22 with a select group of people from different media partners and bloggers attending the exclusive opening. Paolo Abrera hosted the raffle and a Wii, PSX and Xbox were given to three lucky winners. Of course, the guests had a fun time going around the exhibit and shopping for toys. Tokens were also given out to the guests who went to the event.
Here are pics of the VIP event and the expo itself. Mascots from Mr. Potatohead to Hello Kitty were also at the Expo surprising kids of all ages.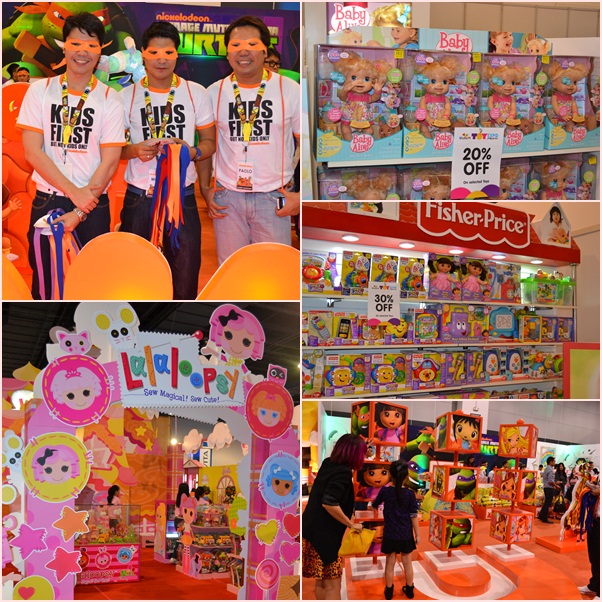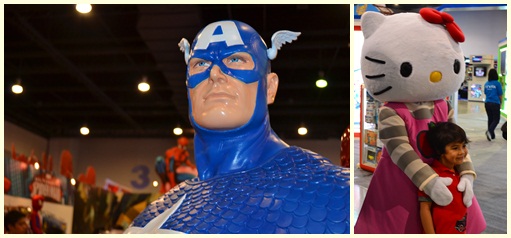 One of the cool things done during that event was a Lalaloopsy auction that benefitted the SM Foundation. Part of the proceeds of the Expo also went to habagat victims.
If you missed Toy Expo 2012, don't worry, you'll be sure to see your favorite toys at any Toy Kingdom outlet. To know where the nearest Toy Kingdom is, just go to www.toykingdom.ph. You may also visit their FB page here or follow them at Twitter here.
This post is sponsored by Toy Kingdom Philippines and Nuffnang.