We had our first family trip (sans yaya!) when we travelled to Osaka from May 31- June 4. Dan and I wanted to prepare for the trip as much as we can. It was our first time travelling with Noah and we wanted to be sure our kiddos are comfortable, safe and that we thought ahead of all their needs.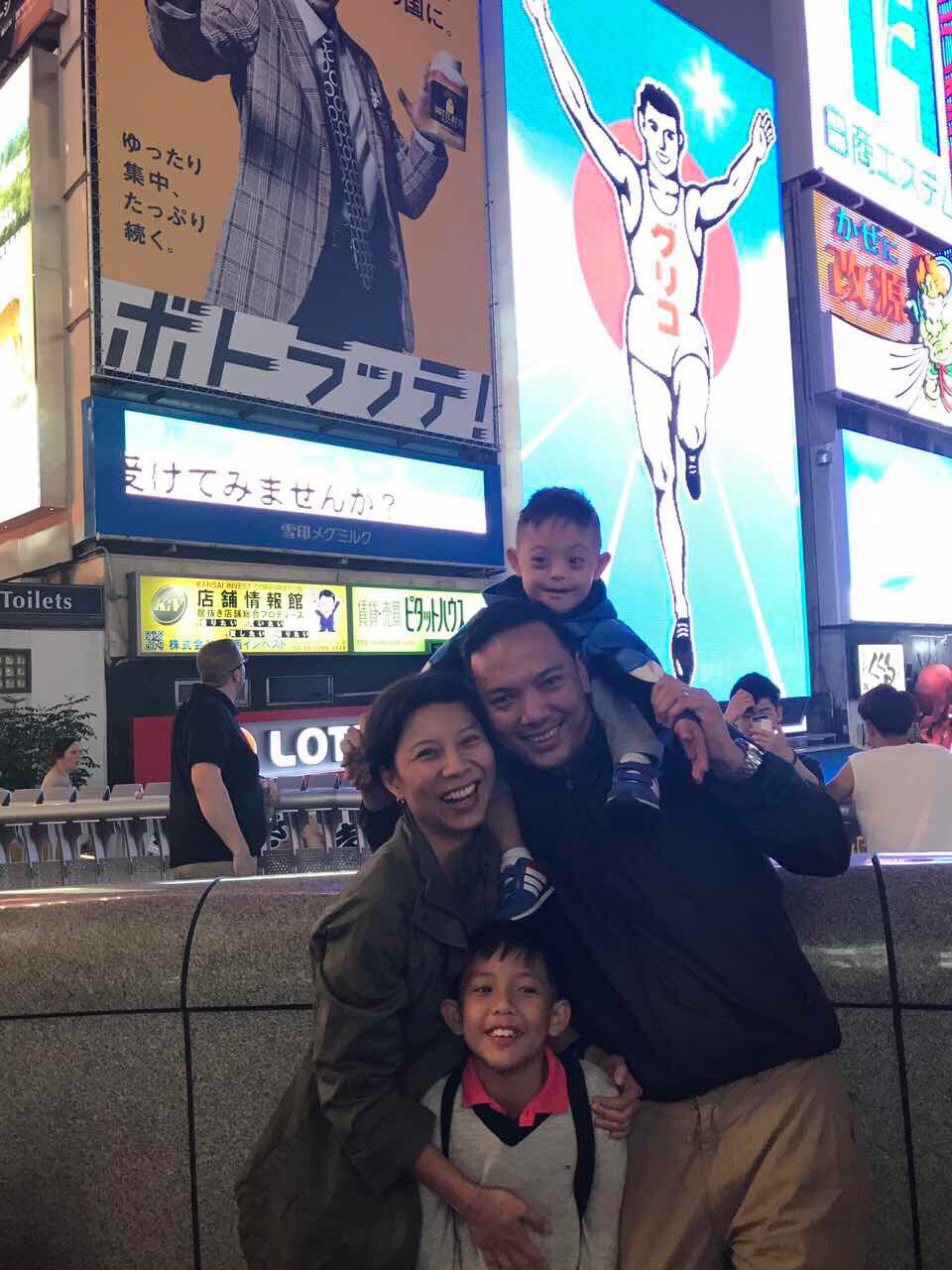 Planning was easy for us because we went with a group of good friends who knew Osaka already and had little kids too. We planned our itinerary so it wasn't so stressful for the kids (and ultimately for us parents) but we still had the chance to enjoy the sights and attractions of this beautiful Japanese society.
For our preps, Dan and I relied a lot on apps that helped us so much with our planning.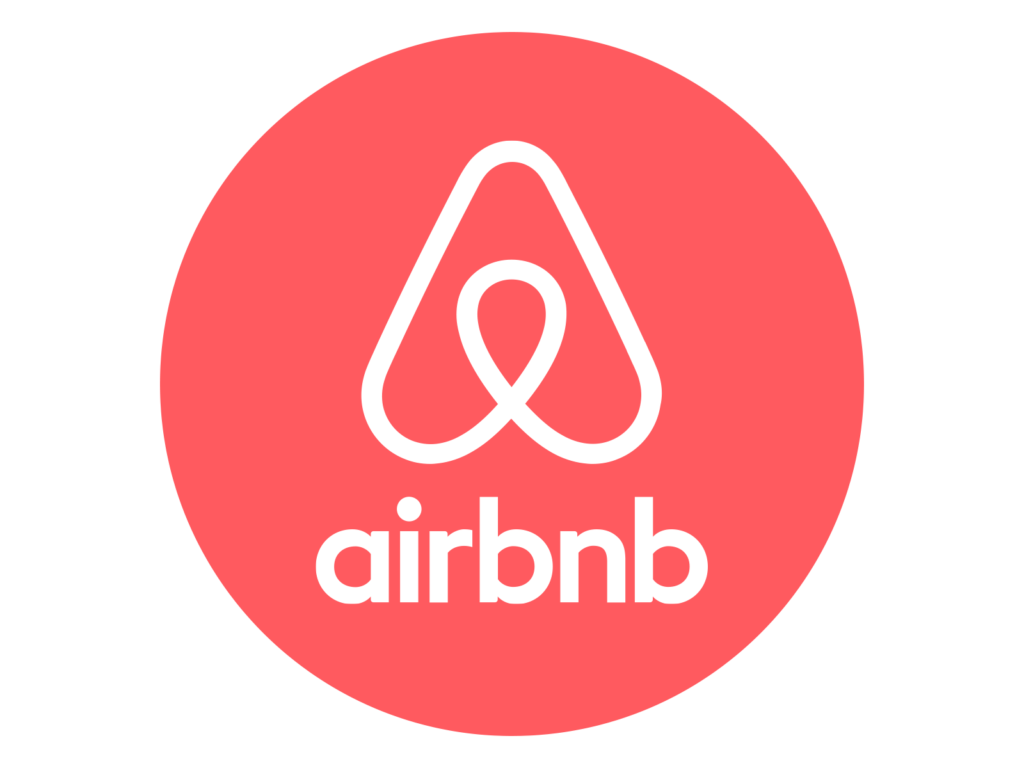 For our accommodation, we rented out an adorable apartment in Daikokuchi via AirBnB. Our group stayed in this area and rented apartments near each other. Ours was just a block away from the subway so commuting was easy. Booking and arranging our stay via AirBnB was so easy and hassle free. Our host Eri was so accommodating and allowed us to check in early without charging us extra. We paid about Php3000 per night at the apartment. The area around our apartment had a lot of mini-marts (Lawson and Family Mart) where we bought water, snacks, ice cream, desserts, coffee and breakfast food. Although our host had a well-stocked pantry, these mini-marts had soooo much good stuff in them that Dan and I had to restrain ourselves from buying too much lest we end up wasting them. Our host also provided toiletries for the family including shampoo, conditioner, body wash, facial cleanser, new toothbrushes, towels, toilet paper etc. We only really needed to buy food. I'll do another post on the apartment soon. Eri is an airbnb super host and we'll definitely book her again if we go back to Osaka.
Here's us when we were settling in the apartment. All thumbs up from Team Santos!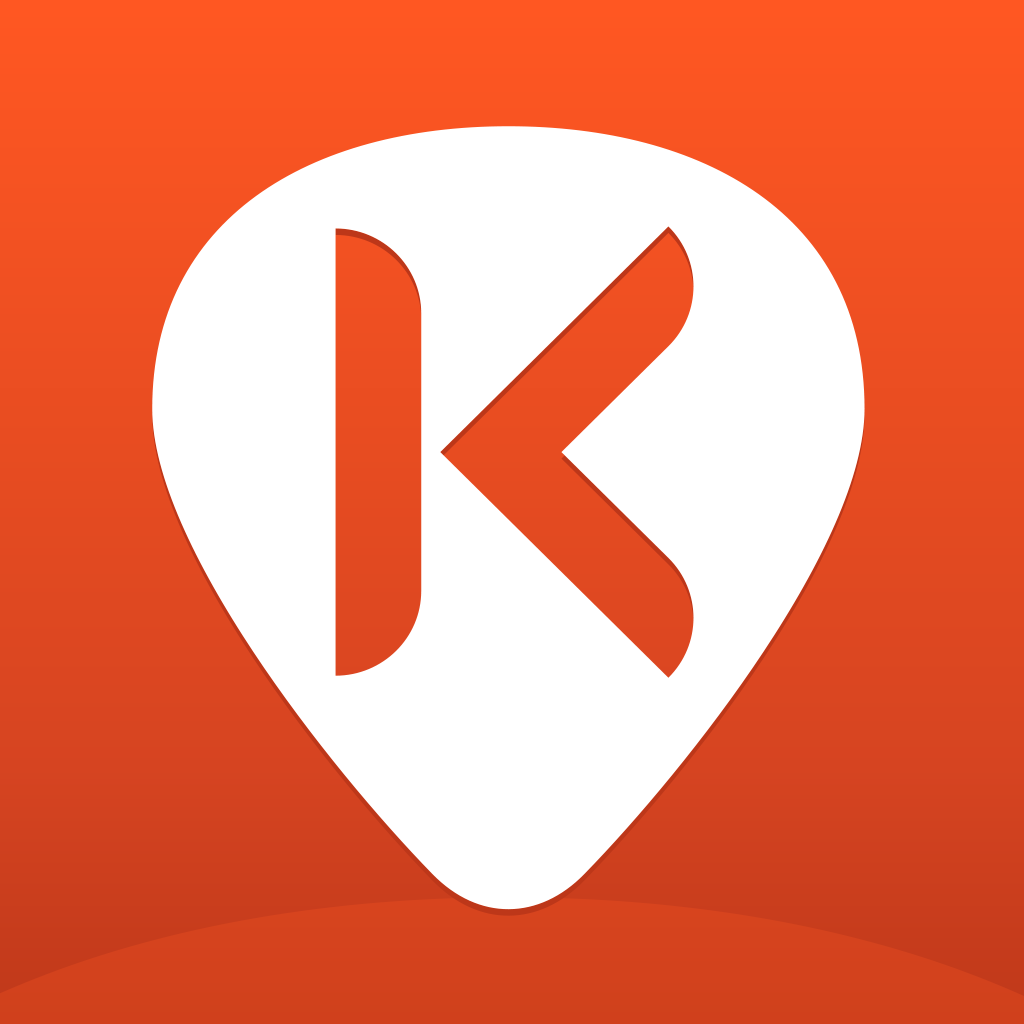 Klook is an awesome app that a friend of mine suggested while we were planning our trip to Universal Studios Japan. We bought our entrance tickets and USJ fast passes with this app. Klook emailed our vouchers and other reminders but the app also kept our vouchers. Me being old school, preferred printing out our vouchers 😛 Klook has promos for a lot of destinations and buying the tickets are so easy. I linked my Paypal account to this so the payment process is just a few clicks. There are safeguards too. Before proceeding with my payments, I received texts with codes so I can key in and confirm the transactions. Buying all your tickets online for USJ is a must! We were told that lines can take up to 3 hours — that's your morning wasted already! With our tickets and fast passes we were able to get in right away and choose which rides to prioritize. Since I was with Noah, we went to the kiddie parts of the theme park where Noah absolutely enjoyed himself. If you're planning a trip to Osaka soon, USJ via Klook is a definite must!
Here's a screenshot of what you can browse with Klook. There are a lot of options for Osaka even train passes are available at a discount. These are all legitimate, authorized and valid.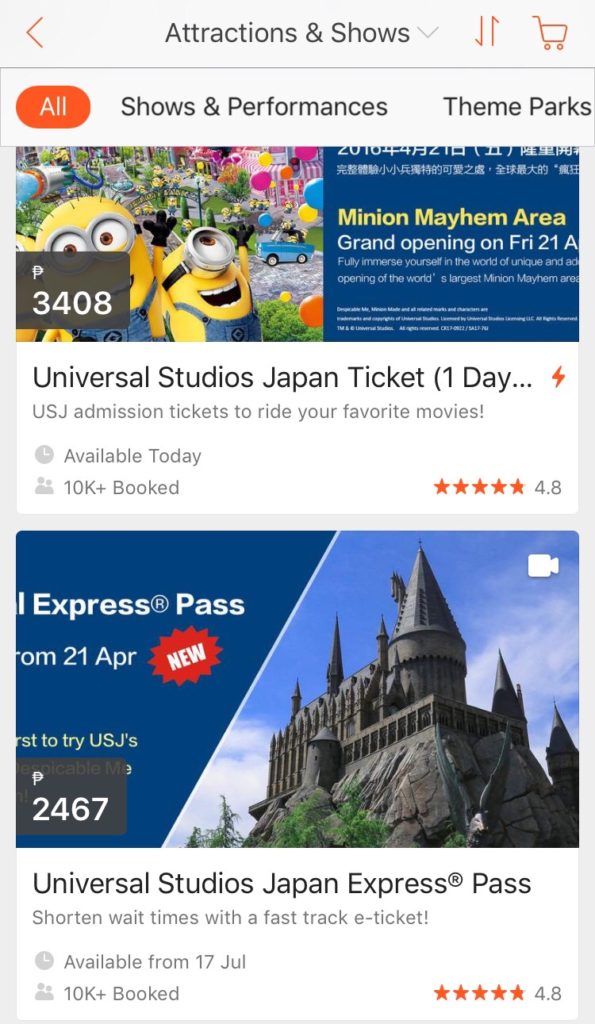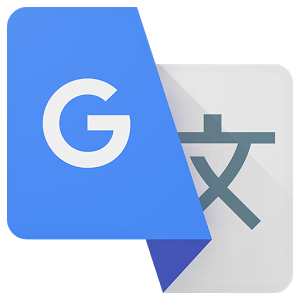 My brother EJ, recommended that I download Google Translate so we could translate Kanji to English! It absolutely came in handy when I needed to confirm the times in our USJ fast passes because most of the info are in Kanji. Here's a demo I took when Dan bought snacks for us in Big Yellow.
Ang husay diba??? I am never letting go of this app! Some languages like Korean require you to download an offline language pack. It doesn't take up too much space in your phone memory. The app also does not need wi-fi to work. Husay talaga!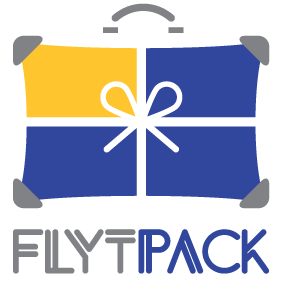 Ok, this one isn't an app, but it's a definite must-have! Although our airbnb host has a portable wifi we still subscribed to Flytpack so we can still keep in touch with family back home and with our group since we all communicated via viber. Booking our unit was hassle free. I emailed/chatted with their customer service rep a few days before our trip. Although they recommended a minimum of 5 days prior to the travel they still accommodated my request. Dan picked up the unit at their office and the unit worked as soon as we turned it on when we landed in Osaka. The battery life lasts for a full day and the connection was very stable and consistent. For Japan, the daily rate is Php280 per day so 5 days is Php1,400. Deposit for the unit is Php1,400. I  got the deposit as soon as Dan returned the unit. I'll definitely use Flytpack in my next overseas trip!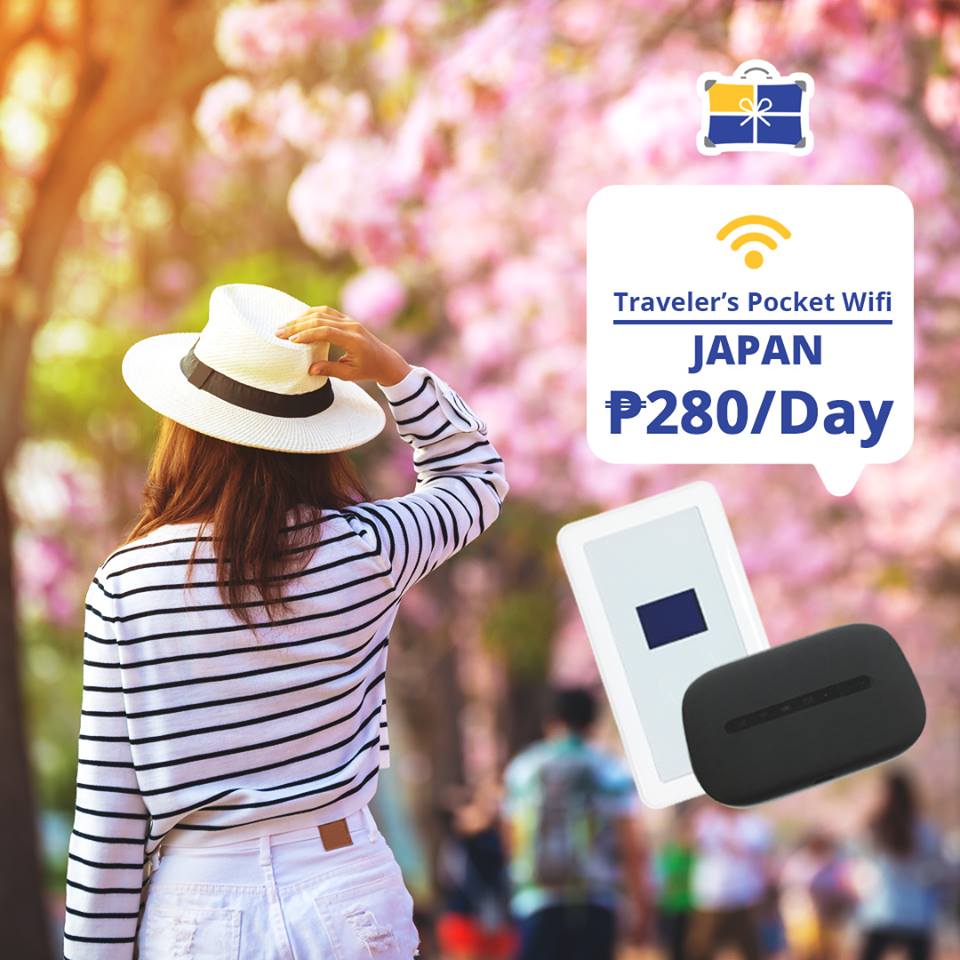 I wasn't able to take pics of the unit (I know, what kind of a blogger am I?? wahaha) but here are some pics from Flytpack's FB page so you'd have an idea.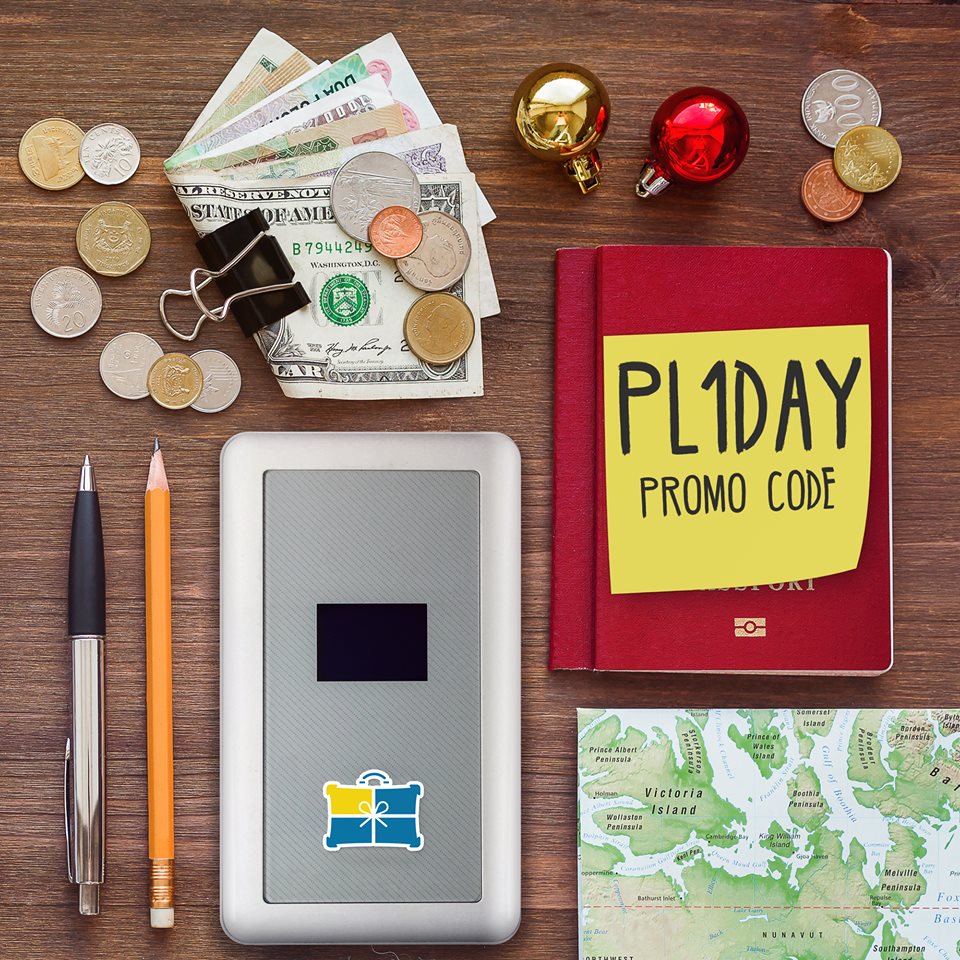 Preparing for trips nowadays is so easy because all you ever need is in the palm of your hand. I can't wait to use these apps again, I think I need to bug Dan again for another family trip!! Hehe!!