How do you use your credit cards? Do you have a favorite one to use? What's your relationship with them?
My personal take on credit cards is that they are a way for me to conserve cash. I know that am only delaying my payments so I always make sure that I  have enough in the bank when I do my shopping so that I won't end up in debt.  The kinds of cards to choose from however is such a confusing chore.  I have one card that supposedly grants me points that I can exchange for goods and services that are specifically for women. My other card exchanges the points I earn for gift checks in a department store. I have been loyal to these cards but what have I gotten out of them after all these years?
Well nothing really because frankly,  I don't understand how the points and rebates really add up. First of all, the rules for these cards are a doozy. Yes I could earn rebates and points but there are required amounts to spend, required stores to shop in which makes the computation of the points confusing. When I swipe, I just imagine that there is a black box in the cashier's register where my purchases are totalled and then points come out in my monthly statement. But the worst for me is that that these points and rebates EXPIRE.  So wala, di ko na rin nagamit at napunta na lang sa wala (#hugot). In the 16 years that I have owned credit cards,  I have never really enjoyed, nor redeemed any of my supposed rewards.
Suffice to say,  I am indifferent towards credit cards. As long as I can charge ok na because the convenience of not carrying cash was enough for me. That is until my friend Kris, introduced me to the UnionBank Cashback Mastercard.
I trust Kris on a lot of things. Aside from her being Noah's ninang, she is very meticulous on a lot of things (si @ocmominmanila nga sya e haha). If she's going to do a project or go on a trip, she studies all of her options to see the best deals she could get for herself and her family. It's awesome to have friends like Kris because people like me who just want things to be simple need people like her who you can trust to do the dirty work and the computations heehee.
And one of Kris' best discoveries is the UnionBank CashBack Mastercard.  She is a convert to the card. She loves the card so much so she is now an official endorser! haha but seriously knowing Kris, she will never attach her name to anything she does not truly believe in.
And I believe her. So I  got myself my own card and when I got it, I used it right away.
May main use for the card is the for quick grocery runs I do during my lunch break because yaya texts me that the kids' supplies are running out.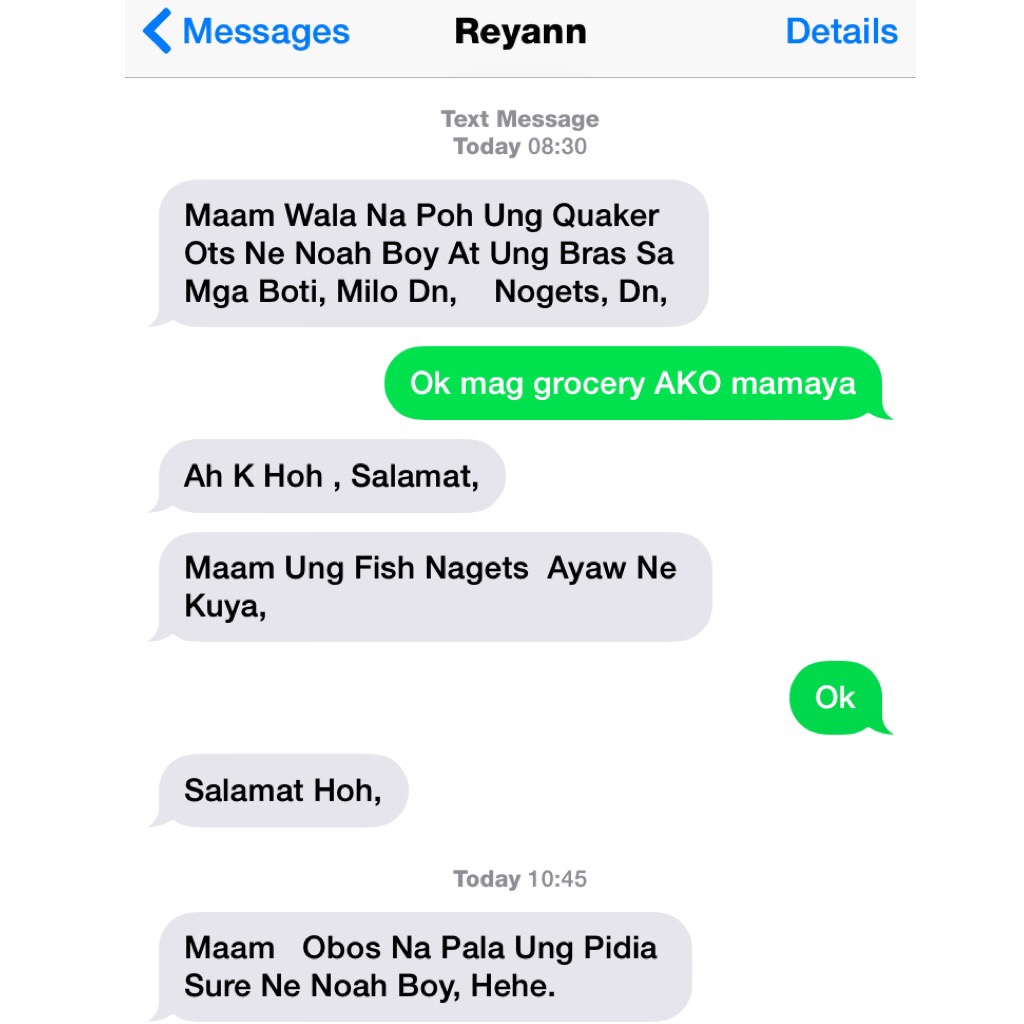 Usually for these small purchases, I would just use cash and not use my card. Bakit pa? Pareho lang, ayoko pa magka credit no 😛 But I used the UnionBank CashBack card here because well, it was like I was buying what the family needed all on a discount!  Everything I bought, I swiped! Yep online and offline.
So for the weekly groceries, I swiped and I used the card na rin. 1.5% cashback baby!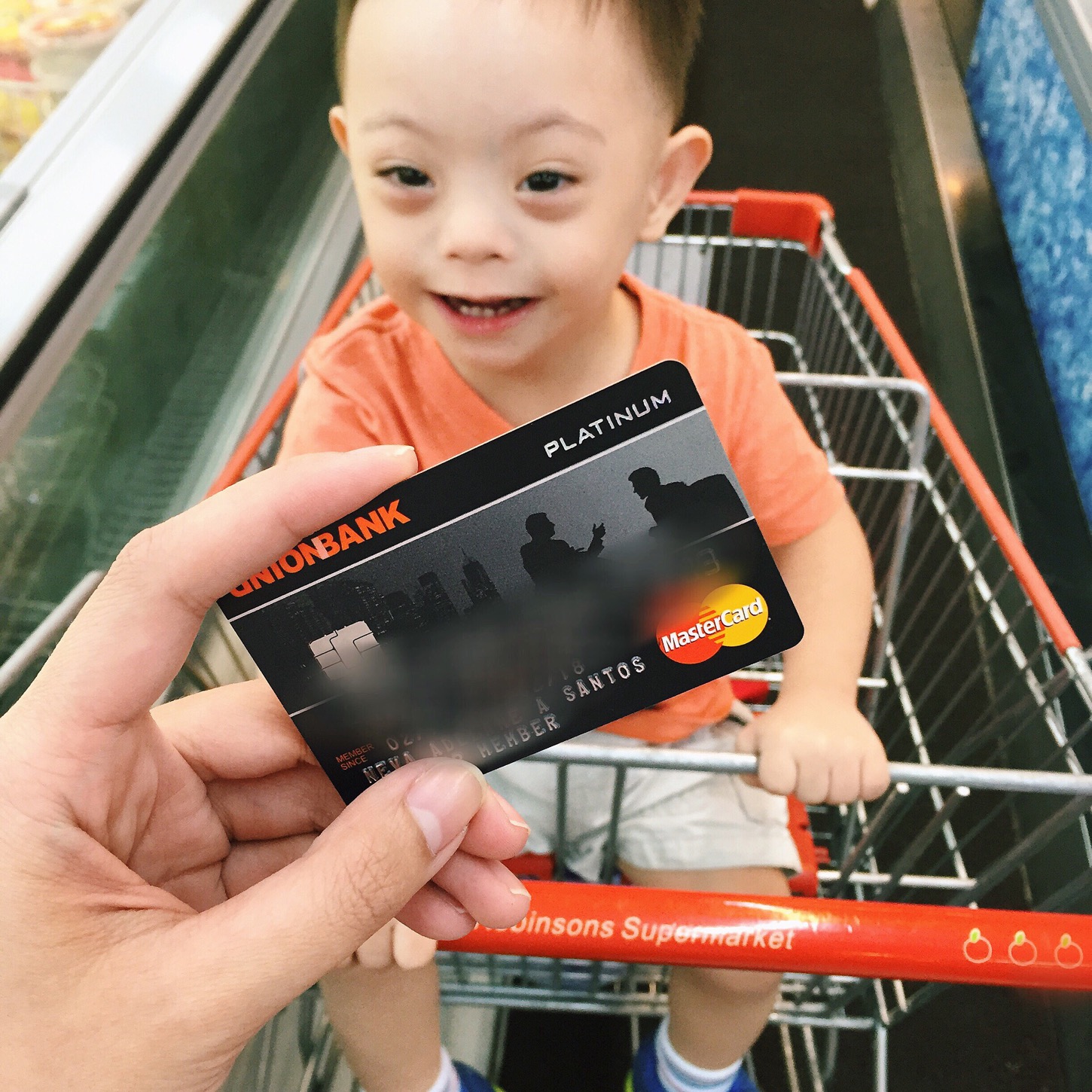 Where else did I use the card?
1) Pay the subscription for the domains for for manilamommy.com, manilababyshop.com and bestbuddiesphilippines.com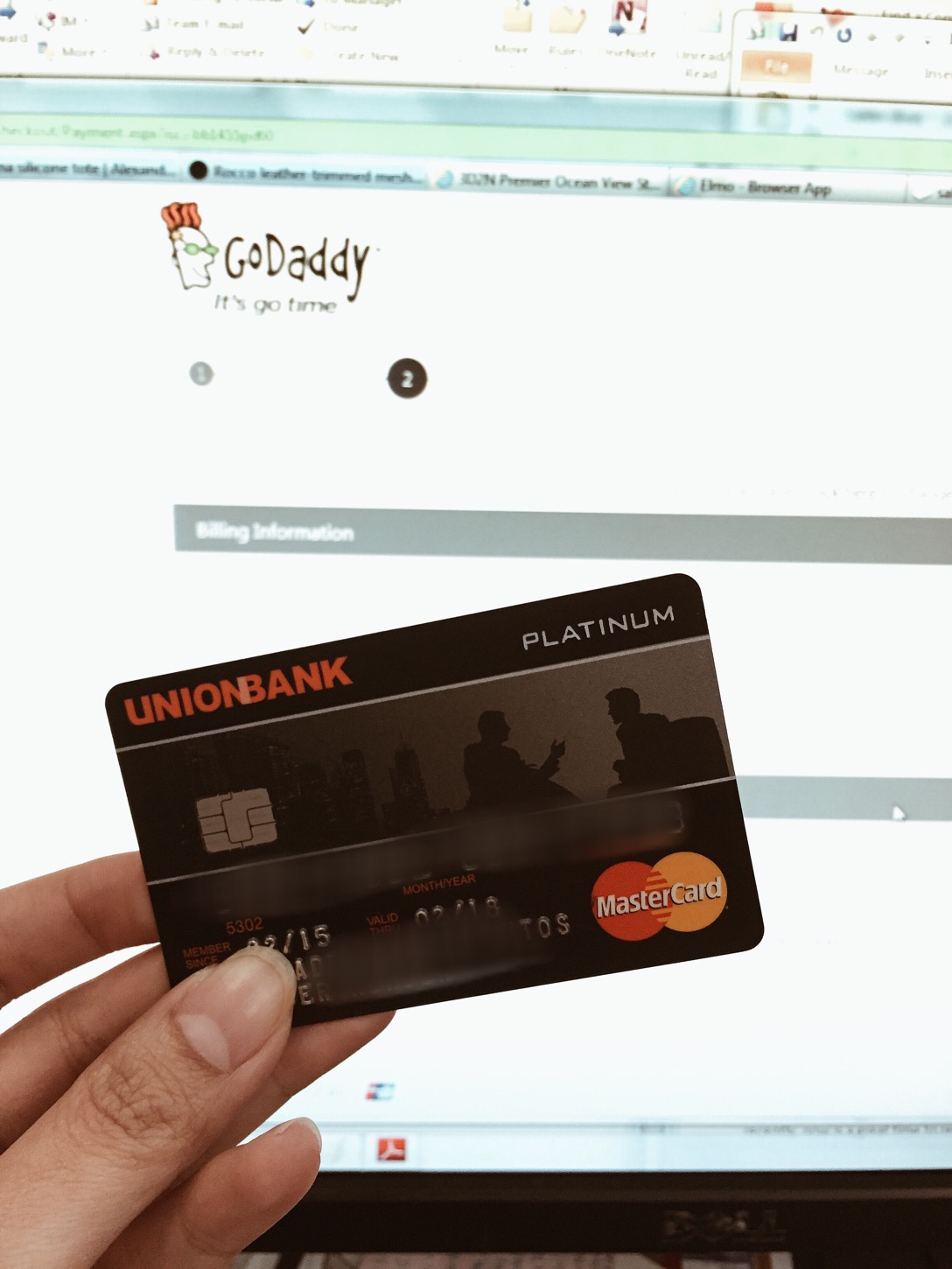 2) Pay off our annual beach vacation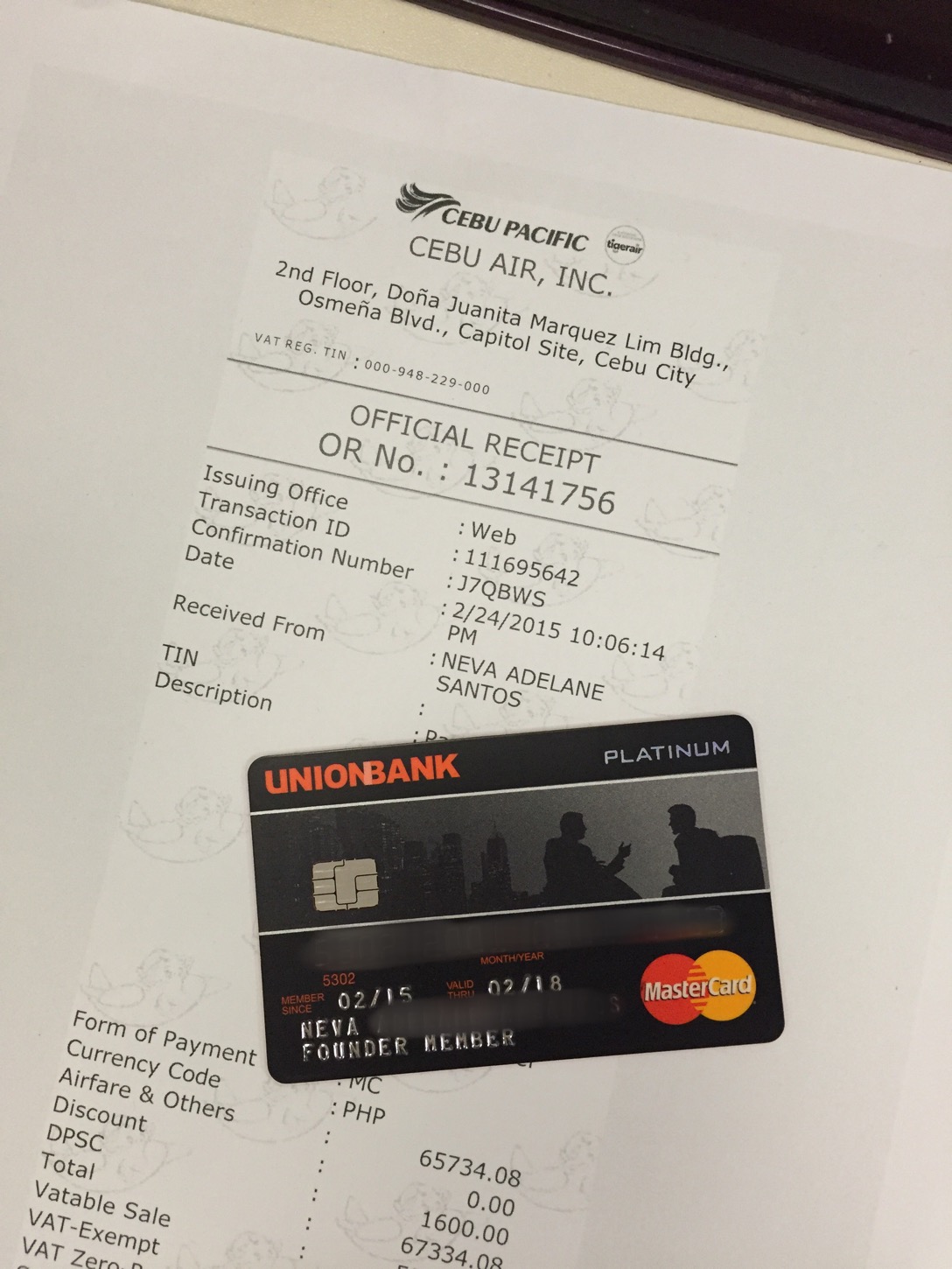 3) Pay for gifts to little kids that I bought online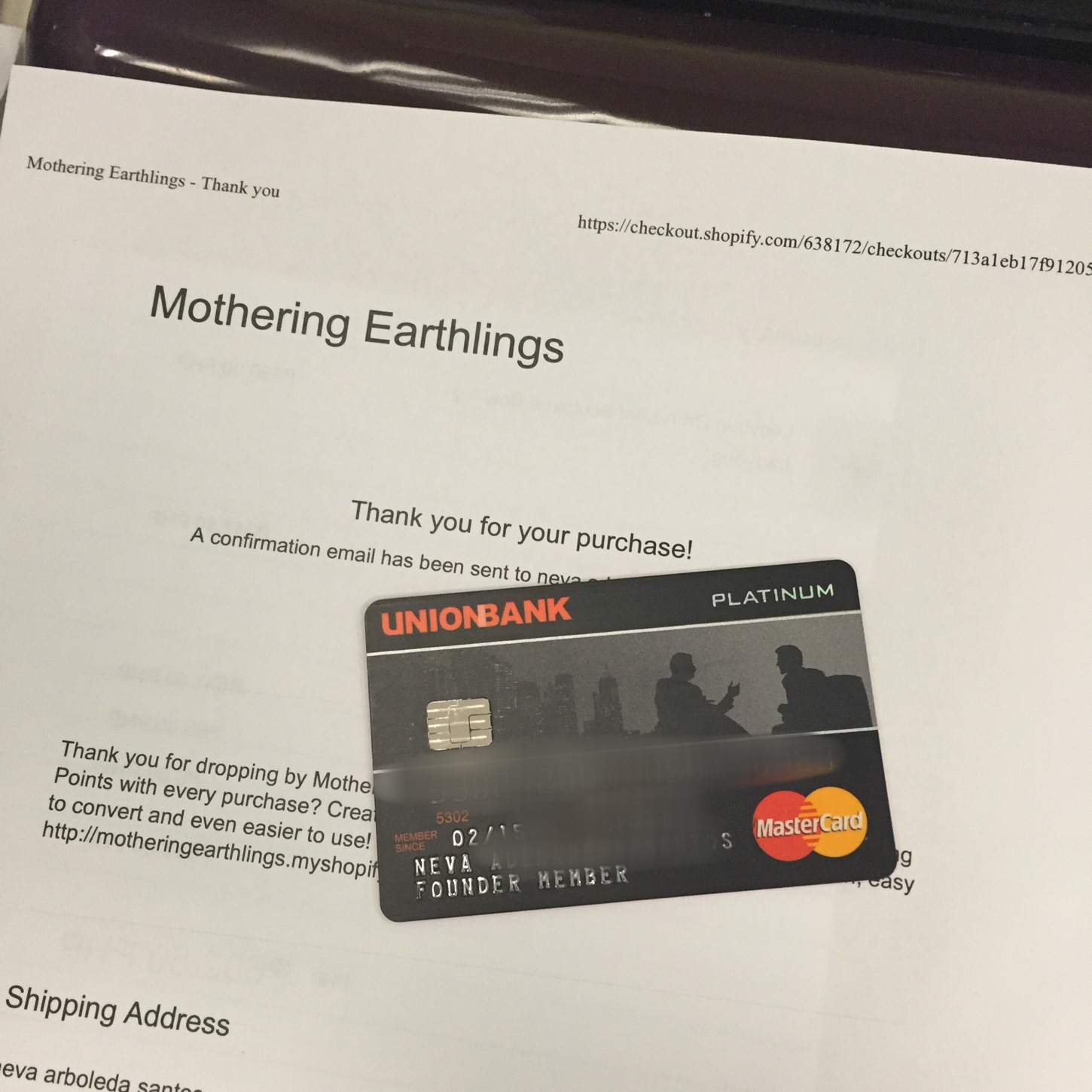 4) Pay for my kilay 😉
Every time I swipe, I get 1.5% of my purchases back as credits in my card which I can use wherever and whenever. The credits NEVER expire so I have savings built in inside the card.  There are no black boxes. I just got my monthly statement and the credits I got were exactly 1.5% of my the purchases I racked up. Knowing that your card is working for you is satisfying to say the least. Finally I have a card that I really look forward to using. Finally I have a card that I understand how it works because the mechanics are truly simple.
If you want to know more about UnionBank's CashBack Mastercard just go to http://unionbankph.com/personal/credit-cards/cards/177-cash-back/389-unionbank-platinum-mastercard
To apply just fill up the application form online at at http://unionbankph.com/personal/credit-cards/apply-now
Just last month one of my cards charged me the annual fee. So I called up their hotline to ask if I can apply the points I earned towards the payment of the fee. They said I could but I need to spend a minimum of Php 5,000 in the next 2-3 weeks. The annual fee was just Php 1,500. Haaaaaay! I know right? Nakakaloka. Bye-bye old confusing card. Hello UnionBank CashBack Mastercard 🙂 Time to simplify!