This time last week, I was at home. Noah's other yaya went on vacation and so I went on week long leave to be with David and Noah. My morning routine changed and instead of jumping up from the bed to take a quick shower so that Dan and I can hurry on to work, it consisted of me, gently waking David up, preparing him for school and making sure he eats breakfast and then dropping him off at school. I would come home to Noah who's already fed and playing with his nanny. I would tell our yaya that I w0uld take over so I can be with Noah and squeeze in some OT, PT exercises while we're playing. Then when 11 am rolls in, I would go and pick up David. Noah will be with his yaya who will bathe him and prepare him for his mid-morning siesta. Once David and I get home, we eat lunch and soon after do kuya's homework. While that's going on, Noah will wake up from his nap, eat lunch and then prep for his therapy sessions. I will have to take a quick shower and dress up to so that I can go with Noah and observe his sessions. Then we'd both go home and the two boys would usually just play together.
They both discovered my mom's ladder last week and could not get enough of it. It was great PT for Noah too.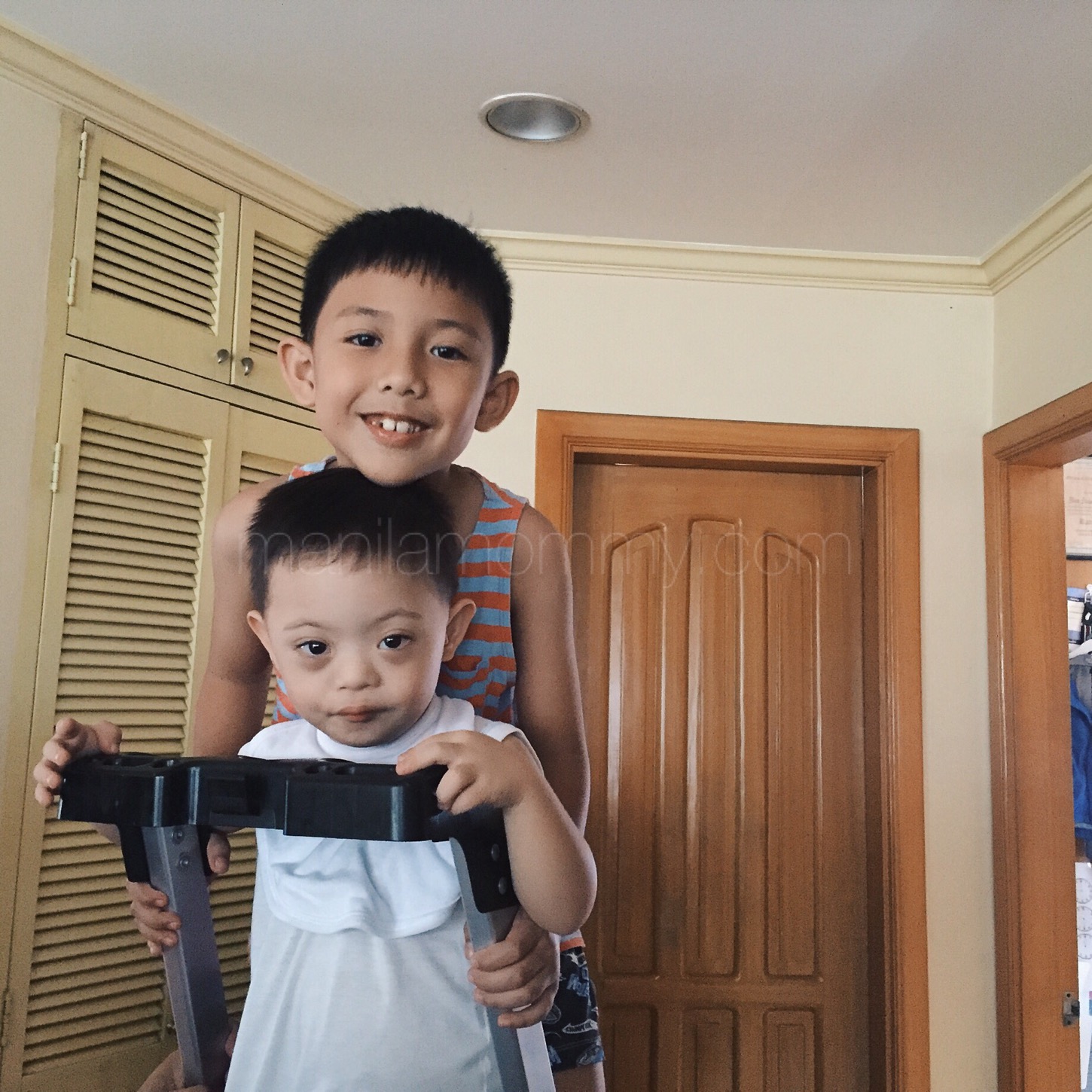 In the afternoon once kuya's assignments are completed and there was still light outside, we all went outside the garden for more playing.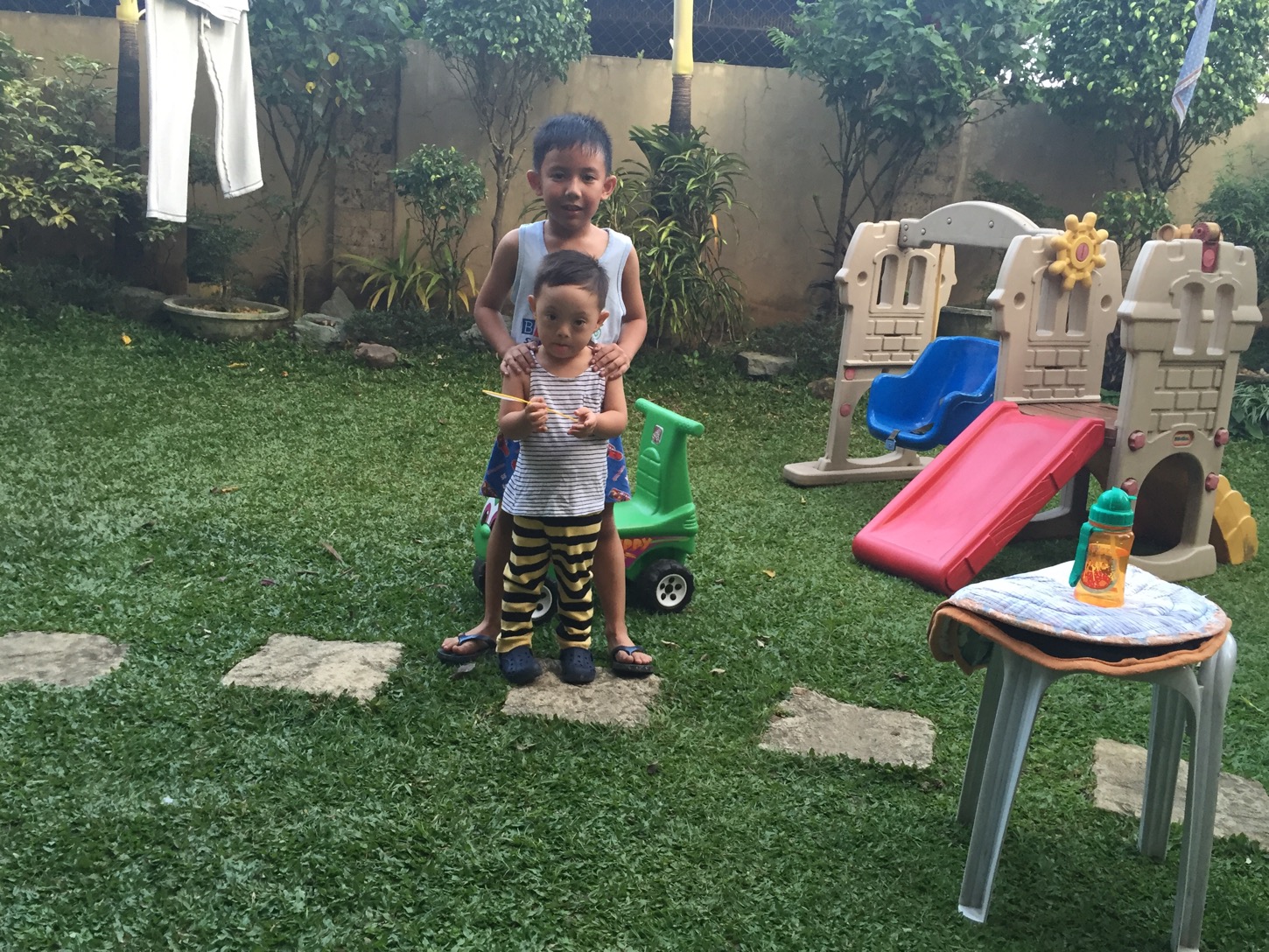 Then night time would roll in, Noah and David would take their showers and eat their dinner. I'll wait for Dan to come home and we'd eat dinner together. In these routines, a lot of words and laughter, reminders and reprimands were exchanged. A lot of hugs, kisses and tickles weaved in and out of our conversations. It was a tiring week and I slept earlier than usual but not once did I feel bone tired. My heart was so much joyful because I knew I was spending the day with the kids. I was present with them and when they needed me, I was actually there!! They did not have to wait for me until I got home. David did not have to call my direct line at the office. He just called out "Mama" and I was there. It was magical.
I have working mom guilt, which I have already processed but which creeps up on me every now and then. And even while I was with the kids, at the back of my head, I kept thinking… so this is what I have been missing. The  bitter pang of guilt bit me. I probably breathed a few heavy sighs because being with the boys made me think how awesome it would be if I could actually just quit my job and be with them. If only.  Kung kaya lang. Sana manalo na kami ng lotto….and the day dreams churned and churned.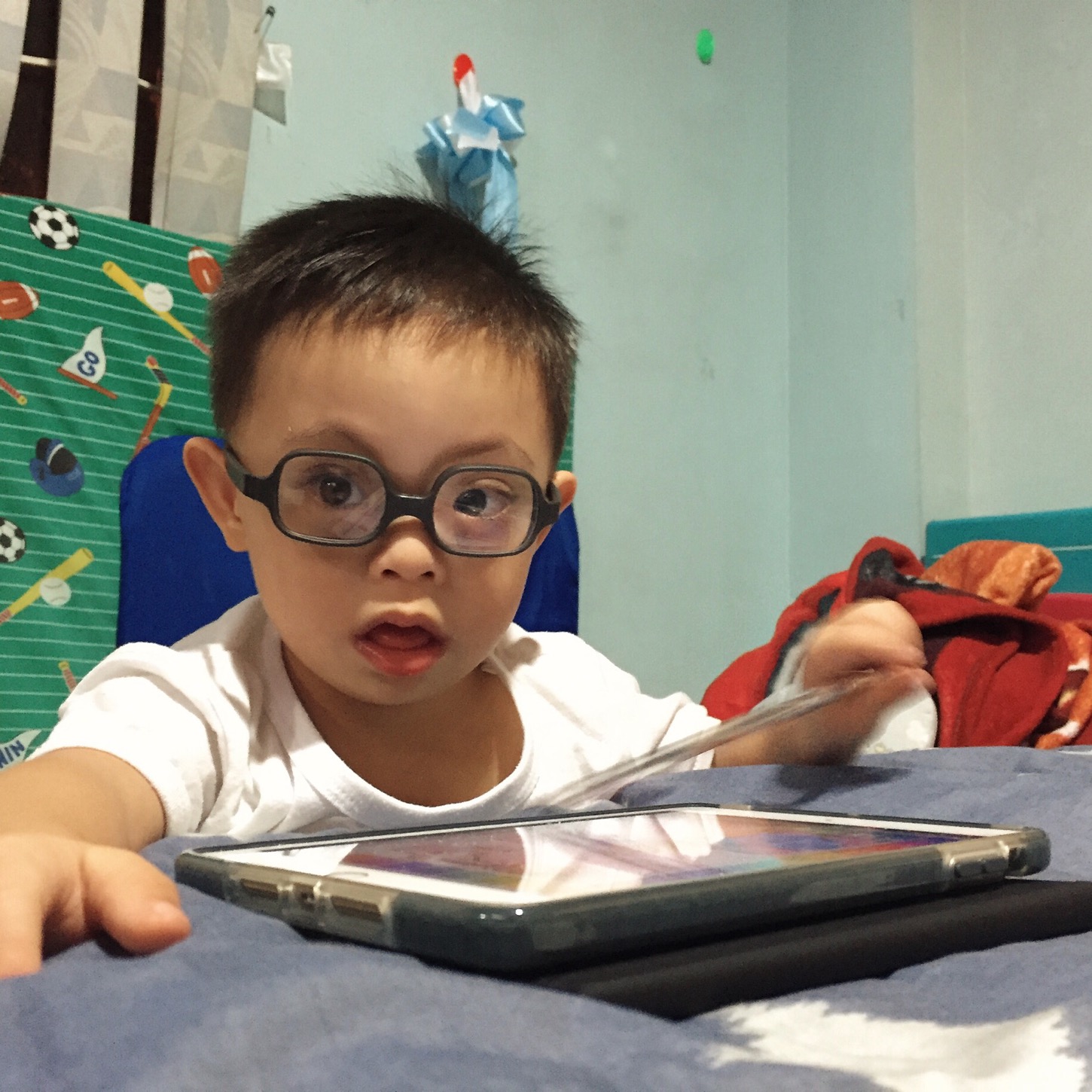 Then Sunday came and I actually got so stressed. I didn't want to go back to work to be honest. I wanted my week long leave to last….forever.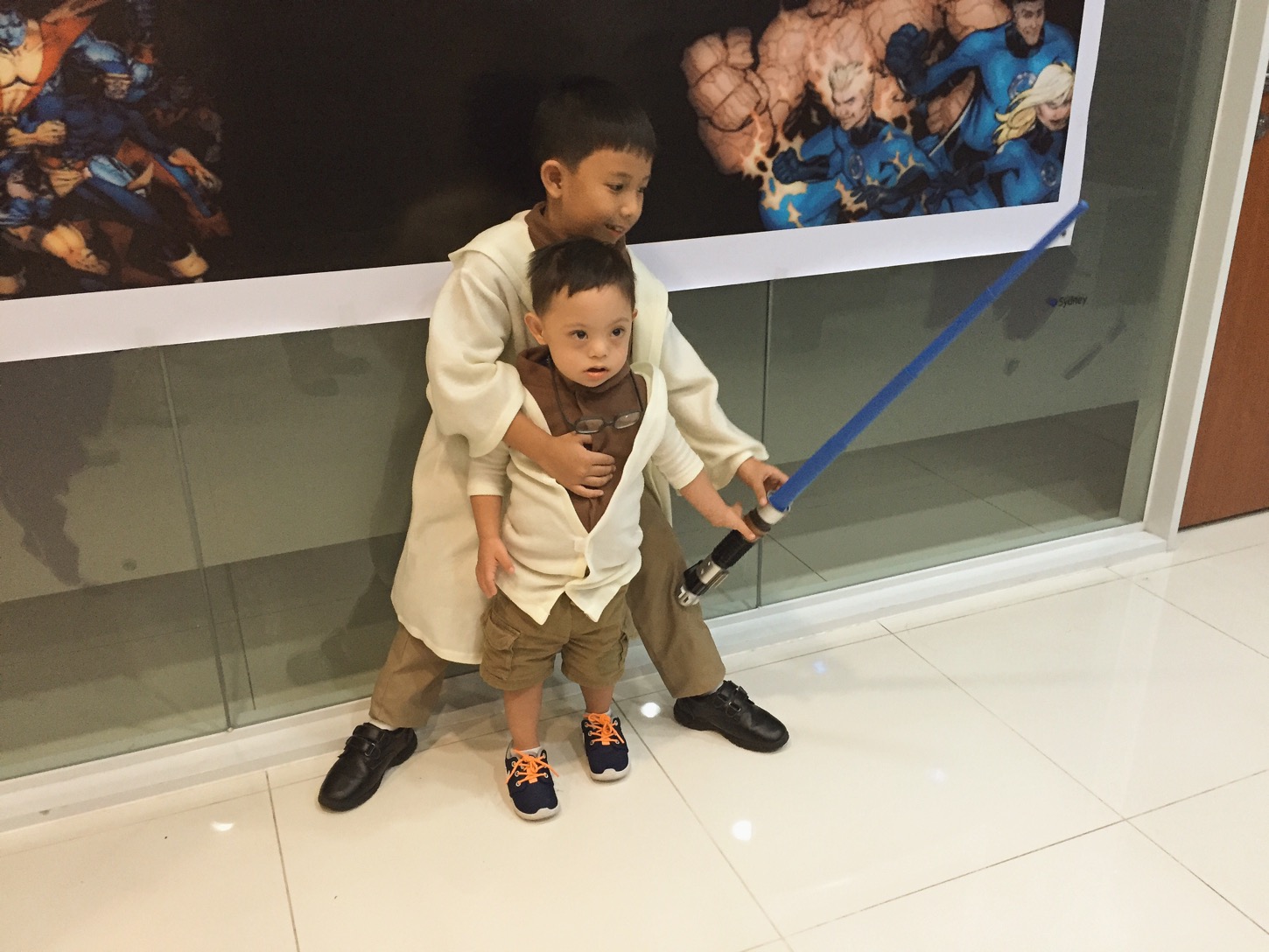 As moms we have so much to give up but we are also blessed with so much in return. I know that the time I give up with the boys is made up for the fact that I can earn so that I can pay for kuya's tuition and Noah's therapy sessions. I know that even while I am away, my mom and their nannies love these two boys and are working just as hard to be there for them. I may be bone tired when I get home but at least I still get to cuddle with the boys because we all still co-sleep.
And I have weeks like this where I can be a stay-at-home mom and be able to cook pancakes when David wants it for breakfast AND merienda.  Weeks where I can join Noah and talk to his teachers to see how else we can encourage and help our little bugoy. Weeks where I am just their mom in house clothes, being silly with them.
When I have these moments, I allow myself to just feel and be emotional. I was honestly thinking about my updating my resume. I was trying to figure out a way how we can pay our mortgage while I stay home with the kids. I was THISCLOSE to quitting because I just wanted to be with the boys! But then, what I've learned from Coach Pia kicks into high gear.  Mom guilt is just that — guilt. It's an inevitable reaction because I love and miss my boys but it's in no way a compass by which I should set my future by.
I enjoyed my one week of being a Stay-At-Home-Mom. But right now,  I am here at work, typing out my blog post during break time and still missing my boys. By the time 6 pm rolls in, I will leave, get an Uber, go to Dan and go home. Them mom, David and Noah will all be together again!