**please read this very important note regarding this contest ***
Hello Hello Hello!! The Manila Blogs Family (Manila Reviews, Manila Fitness, Manila Shopaholic, Manila Mommy and Manila Blogs) is celebrating 5 Years of Blogging with a bang! As a big thank you to our readers and loyal followers we are giving away FREE NOKIA phones. NOKIA Philippines has given a NOKIA phone for each blog under the Manila Blogs family and for Manila Mommy, get  ready to win a Nokia 7230! (giveaway is open to Manila residents only)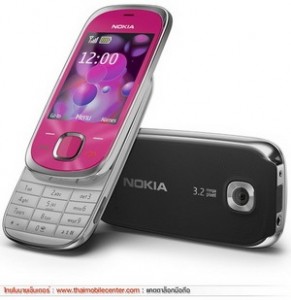 Check out this phone over at NOKIA's website.
And as promised, this is the post which shows you how you can win NOKIA phones from any of the five blogs in our Manila Blogs family! But first please allow me to share a brief history of the Manila Blogs family 😉
We're a family of bloggers but the blog that started it all was Manila Reviews. My brother bought the domain and blogged on blogspot, uploading all our articles via FTP (that was haaard to say the least!!). Last year, Manila Reviews was revived and along with it, some new blogs which reflect each of our own personal interests. Manila Mommy is a continuation of need to document everything that's been going on in my life now as a mom and a wife. I used to blog at blogdrive.com, then I moved to Multiply (as The Girl is Gone) where I wrote about my wedding preps, my pregnancy and then DW's big debut!
My brother EJ and his wife Ginger both blog at Manila Reviews, they both love to eat and to go around places in Metro Manila (and even beyond) to bring you what's good to eat and do in and around our fair city!
Ginger also blogs at Manila Fitness, she's a health buff, does Yoga and she used to run marathons way before they were THE fitness thing to do now!
Ginger's sister and my sister-in-law Kinney blogs at Manila Shopaholic. Single and ready to mingle, she looooves shopping. If you want to know bazaar schedules, the newest online shops and upcoming sales, her blog is the one to visit!
EJ also writes at Manila Blogs where he shares what he has learned about blogging over the past five years.
So that's us for now and we do hope that we see you at our blogs! To my family, here's to more years of blogging! Cheers!
Promo Mechanics: Nokia My Life Contest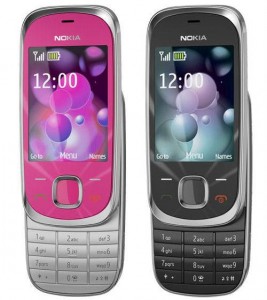 To qualify, you need to do a, b and c to get 3 raffle entries:
a. Comment on this post (1 raffle entry): The comment should be a reply to this question: "How does this Nokia phone fit your lifestyle?" Keep your answer short and sweet please!
b. Like the ManilaMommy Facebook Page (1 raffle entry). The page is over here.
c. Be a member of our forum and introduce yourself (1 raffle per week): Please go to Manila blogs Family Forum and introduce yourself! We would like to get to know you c",)
To get more raffle entries, you can do the following:
d. Create a blog post (3 raffle entries): Write about the Nokia: My Life contest and the featured phone. Be sure to link back to this post, use the poster featured here and also place a link to Nokia.com.ph.
e. Update your Facebook wall/status (1 raffle entry per week): We will be uploading new pictures into each blog every week, which you will have to upload into your facebook account and tag at least 10 friends plus the fanpage of the blog (Manila Mommy Facebook page).
f. Send a Tweet (1 raffle entry): Tweet about the Nokia: My Life contest with a link to this entry. Please don't forget to include @manilamommy in your tweet so I can track you.
Reminders:
You need to do steps a,b and c to qualify but the more steps you follow the more chances of winning the giveaway!
The giveaway is open to Manila residents only.
Don't forget to comment at this post to let me know what things you've done so that I can tally your entries. If you don't leave a comment, I won't be able to track you!
Winners will be drawn via Random.org and winners will be announced on September 18. Winners will be notified via email.
Winners may claim the prize from the Nokia Office (40F Philamlife Tower, 8767 Paseo de Roxas, Makati). Please bring a valid ID and the confirmation email. Please look for Janelle from 10am – 3pm, Mondays to Fridays.
Nokia: My Life will be open to all readers of all the Manila Blogs Family sites, except relatives of the Manila Blogs Family to the first degree of consanguinity and affinity.
Entries for each site will be tallied and taken separately. We will have 5 winners of the 5 FREE Nokia Phones. Promo period will last from Aug 16 – Sept 16, 2010.
Since each Manila Blogs Family site (ManilaMommy.com, ManilaFitness.com, ManilaShopaholic.com and ManilaBlogs.com) will give out one FREE NOKIA phone each. A contestant may join and follow steps a-f for each site.
We hope that you continue to follow and visit our sites daily! Thank you and lots of luck to all!