I know you guys can relate to this scenario:
 You have just given birth and you're going to attend a party. You fit into a dress but my gulay, the tummy and abs area are just waaay out of control!! . You buy control top undies to suck the flabs in. You're ok walking out of the house but as soon as you sit in your car you feel the control top rolling down your tummy. You pull and adjust and for the entire event you do this awkward pull-up and adjust the-gown-down dance all night.
I experienced this at a recent wedding Dan and I attended and I just sat the entire time because of that. The "control top" was just not doing its job and my flabby mid-section kept fighting its way out of the control top.
But I guess you get what you pay for.  The control top was just around 500 pesos but I got so much grief with it. It only stayed put when I was standing up. Hello pwede ba yun?
So when I meet Timmie Hilado and Claire Chanco of Urban Essentials, the exclusive distributor of Wink Shapewear, I listened to them very eagerly. We talked about the frustrations of using control tops and cheap binders (I had one where the plastic bone started coming out and I was getting poked in my abs whenever I'd wear it. Ang sakit!).  It was their friend who discovered Wink shapewear. After giving birth, the binders she tried on actually gave her rashes pa! After trying on different brands she settled on Wink because the fabric is hospital grade and most importantly it was very cool to the skin.  There are hooks that you would wear to adjust to your size. The amazing thing is that crotch area also has these hooks so when you have to pee, you only have to unhook and you don't need to pull down your entire underwear.
I was given the Ultimate Postpartum Original Bikini to try out and review.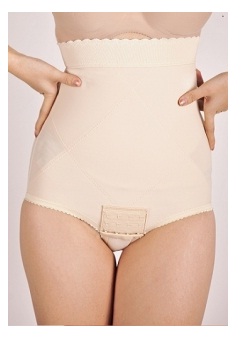 Here are close-ups of the postpartum bikini: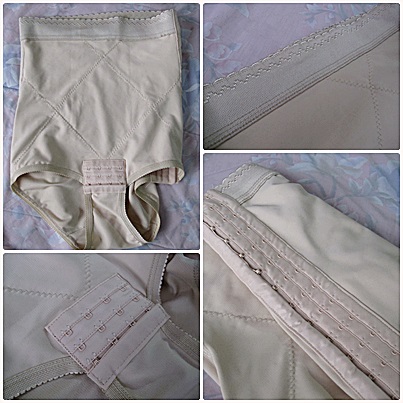 I wore the Ultimate Postpartum Original Bikini right away when I got home. I wore it the whole day next day and I didn't feel hot and going to the washroom was really was easy! I also slept in it and I didn't feel any discomfort at all.
I decided to take it out for a spin when I went to another party and I wanted to wear a knit dress that I just bought. The dress was a bit clingy which meant that my bulging middle would really show up. I wore the bikini under the dress and the dress slid on smoothly. No snagging whatsoever!! I was able to carry and pick-up Noah without any restrictions and enjoyed the party without having to do the awkward dance! Yahoo!
Here's my before and after pics!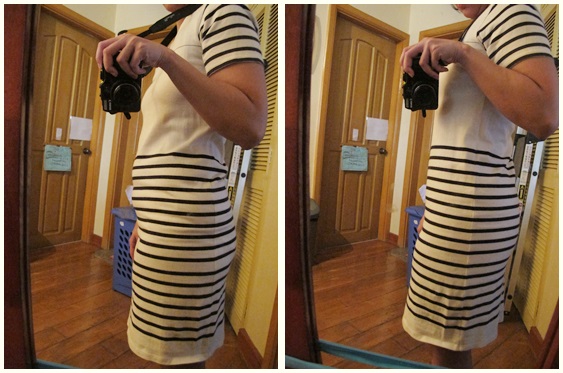 The price for the comfort is Php3,870. It is quite an investment but for something that you can wear the whole day and is very easy to wash the cost per use is justifiable. The material is also so soft, so cool, so smooth and breathable — a far cry from what I bought from other brands.  Come to think I bought a lot too because I wasn't satisfied with any of them so on hindsight I probably spent more than Php 3,870 actually.  I also wear the bikini when I go to sleep. Yes  it is THAT comfy. When I have to wake up and feed Noah, I wouldn't have to worry about Noah getting snagged with the plastic bone of my cheap girdle when I carry him. We just go about our feeding and then we sleep after, no tugging, no pulling no plastic bones poking my sides.
Here are more benefits of the Ultimate Postpartum Original Bikini: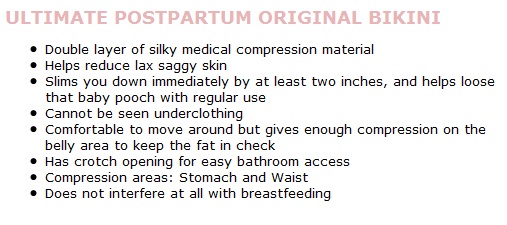 Concerning sizing, I wear a medium but you can view their size guide here: http://www.urbanessentials.com.ph/size-guide.php
They have other products too including a tummy tucker tank! Galing!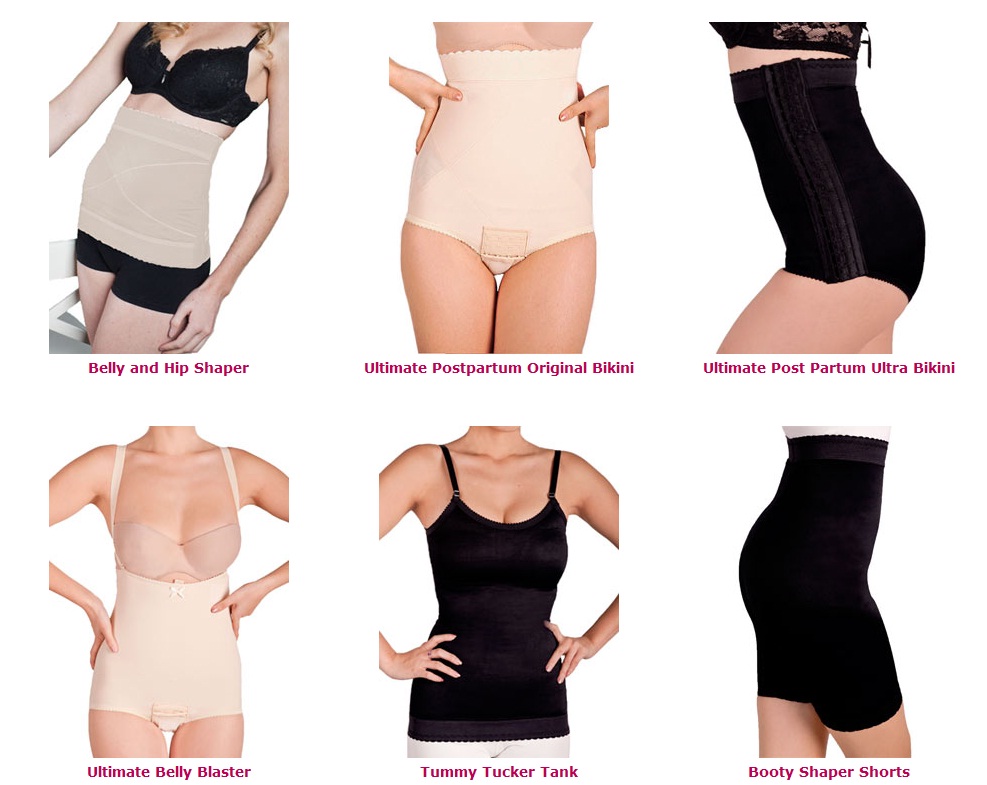 If you want to check out Wink in person, you can catch them at Shop @ The Fort (Karl Edward Bazaar) onthese dates:
August 10-11, 24-25, 31
September 1, 7-8, 14-15, 21-22, 28-29
October 5-6, 12-13, 19-20, 26-27
November 9-10, 16-17, 23-24, 30
December 1, 7-8, 14-23
I highly suggest that you visit them so the girls at Wink could explain to you the benefits of Wink Shapewear and more importantly measure you so that you can get the shapewear that's right for you. If you want to try it right away can also order online here: http://www.urbanessentials.com.ph/order.php
Of course I don't expect to get my old size back just by wearing Wink but they do promise that you'll lost 2 inches. I do see Wink as a great complement to my diet and exercise goals. But what I'm really looking forward  to  is when I have to adjust the bikini to its smallest size. That'll be a cause for celebration hehehe
You may contact Urban Essentials at 0919.9129645 | (02) 701.2800 | ask@urbanessentials.com.ph