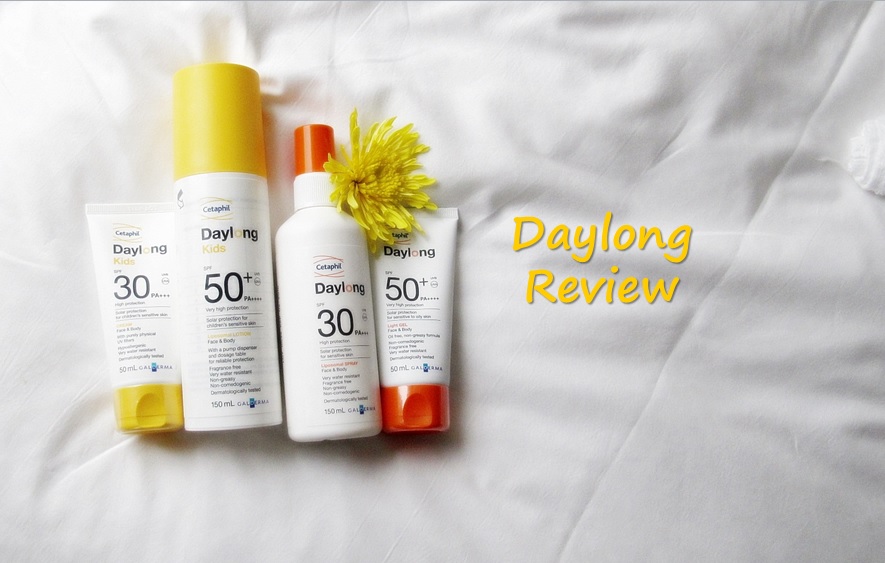 The quest for gentle, non-irritating products continues with Daylong 😀 I have atopic dermatitis and so finding items that are really gentle is always a priority. I also look for the same gentle formulations for Dan, David and Noah because I don't want them to eeeeeveer experience the awful rashes and itchiness that come when you use a product that is not kind to your skin.
So enter Daylong! It's a line of sun protection lotions, creams and sprays by the makers of Cetaphil. Cetaphil is one of the gentlest cleansers available in the market so I did not hesitate to try out the samples of Daylong I got from SampleRoom.Ph
Of course, with every new product that we use, a spot test is always necessary. I used the Daylong Kids Lotion on David and Noah during our most recent stay at Acacia Hotel. For the "big kids" the Spray Lotion was used.
Pros:
The Daylong Kids Lotion came with a guide on how much to pump per area of the skin which I appreciated. The lotion is spreadable, very light and was quickly absorbed by the skin so it didn't leave white streaks on the kids' bodies.
Personally I love spray lotions so the Daylong Spray lotion was perfect. Spritzing on the gel-spray was easy and did not leave any oily residue on the skin. It was also very easy to distribute on the skin.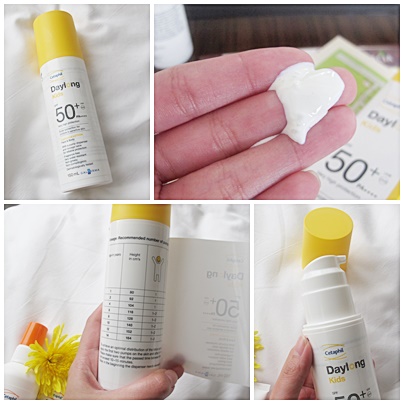 Both products have a very light smell and the texture of the lotion and spray were very consistent. No clumps at all.
Cons:
The price (eek!) The Daylong Kids Lotion is Php 1,450 (15o ml) and the spray is Php 1,295 (150 ml). However I have accepted that my skin condition requires me to pay a pretty penny for my lotions so yes the price for sun protection is actually at par with what I would usually shell out for skin products.
BUT there is a way my friends to get these items for free! Just sign up for an account at Sample Room. Last time I checked, they still have full sized bottles of these items that you can get for free. If your points don't meet the minimum to get the free samples you can actually buy points! Galing no? hehe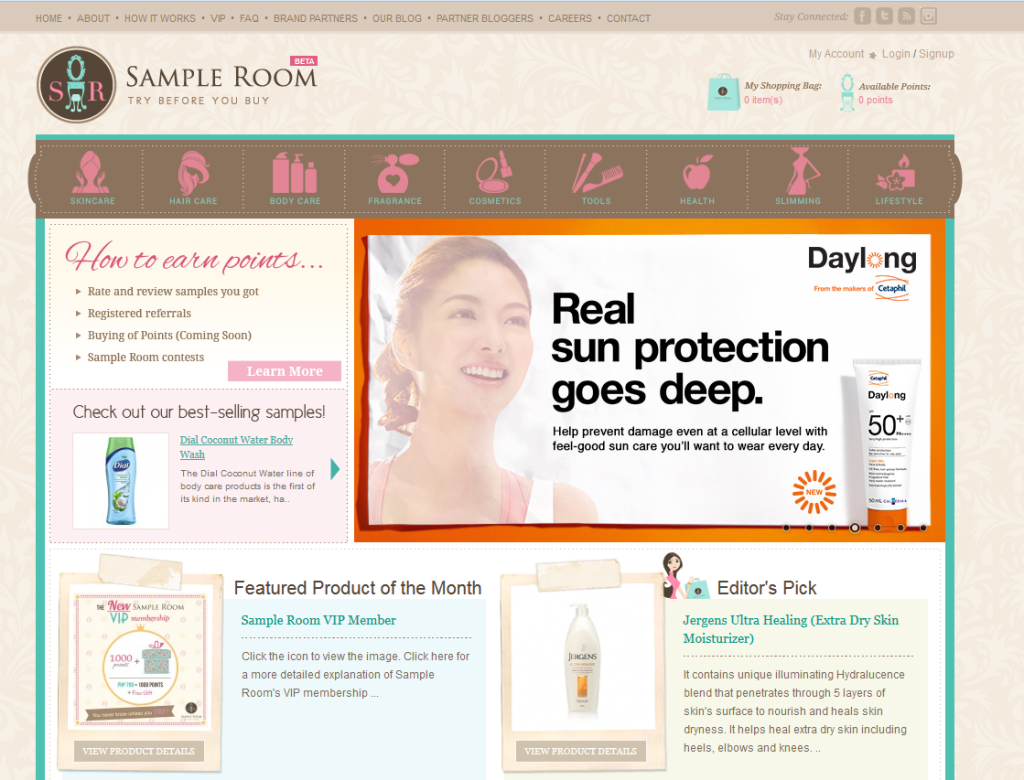 If you want to know more about Daylong check out their accounts at:
Facebook: https://www.facebook.com/DaylongPH
Twitter and Instagram: @DayLongPH
Website: www.daylong.ph