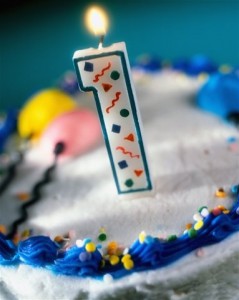 While planning for DW's birthday party, BDW and I decided to work with a theme. We figured it would be easier to plan the party and coordinate the decors, the cake, the favors and what-have-yous if we have a theme to work around with. A theme can be anything —  a color, colors, cartoon characters and a  beloved storybook character. I even saw a first birthday party theme that had the number 1 as the main decor. First birthday for the firstborn! Why not?
While browsing the web for ideas, these themes became me and DW's top favorites:
Pirates
Vintage Robots
Rocketships
When I was shopping around for vendors and suppliers, one thing I asked was that if they've ever done a party with these themes. Polkadotsevents, the partner we are working with have done Pirate themed parties before but BDW realized that he didn't want skulls in his son's party! So on to rockets and robots, right? Well, it was doable but the decors would all have to be done from scratch and ordered new. I didn't need to hear the rest anymore because all I heard was the ringing of the cash register right after that!
Good thing BDW and I had a fall back and that is a Safari theme. I thought of the theme first because I wanted DW to wear this:
Awesoooome! I wanted to order the costume online much to the dismay of BDW who believes that I've gone bonkers from lack of sleep. I mean really, who can resist a cute baby monkey right? Oh wait, BDW can 😛
Next up! More details and a trip to Kamuning! We're going on a Safari!