I'm "cooking" a lot these days and I use that term loosely. I've actually been learning how to cook and have been enjoying it immensely. I've come to that point where I know I have to move beyond creating desserts for my family. As much as I love sweets, I really have to learn my savory dishes too.
I've been looking at taking up short courses at several cooking schoola. I was taking a peek at one class one class when David saw me and said "Mama, go, if you want to learn how to cook you should do it!!" Gotta love my kuya 🙂
Then Chef Erika contacted me about Global Academy's Epicurean Lab, it was serendipity I tell ya. She told me and few other fellow moms about Epicurean Lab, which specializes in short courses for those who can't commit to a full-time culinary education. It was the universe's way of telling me that I really need to push myself with my cooking (mis) adventures.
The other moms in our group were Jackie, Mish, Tina, Cai and Michelle. I am a rookie compared to these mommas. I know a few meals which I cook for David but they're all simple and ahem they're a little bit "rustic".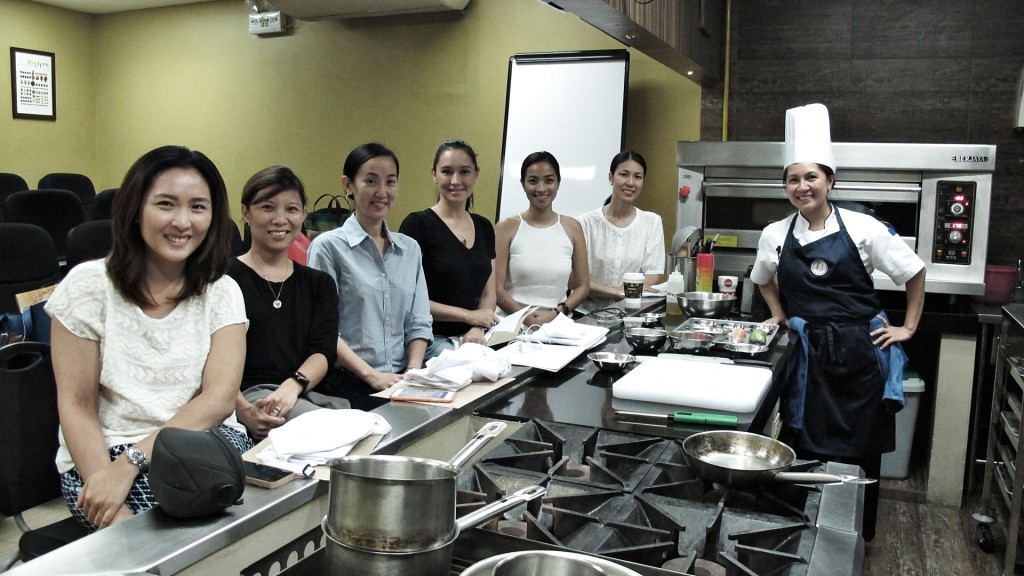 One of the advantages of learning with friends is that I wasn't afraid to ask questions. Also I wasn't too conscious when I watched (with mouth agape) Chef Erika deftly clean and debone a chicken and fillet a barramundi.
Chef Erika vs Barry the Barramundi
Vs the Chicken
Ang galing diba!! Much props to our fish mongers and butcher for sure. Chef Erika, even if Barry the Barramundi showed a lot of resistance, was very patient in showing us the proper way to clean fish and chicken. At least now I have videos to watch when I want to do my own preps at home.
We cooked three dishes during the half-day class. We had carrot and zucchini muffins, roasted whole roasted fish with herb sauce, and citrus braised chicken with turmeric and mediterranean rice pilaf. I was intimidated for sure but Chef Erika, her assistant Chef Bianca and of course my fellow moms were all very helpful and supportive.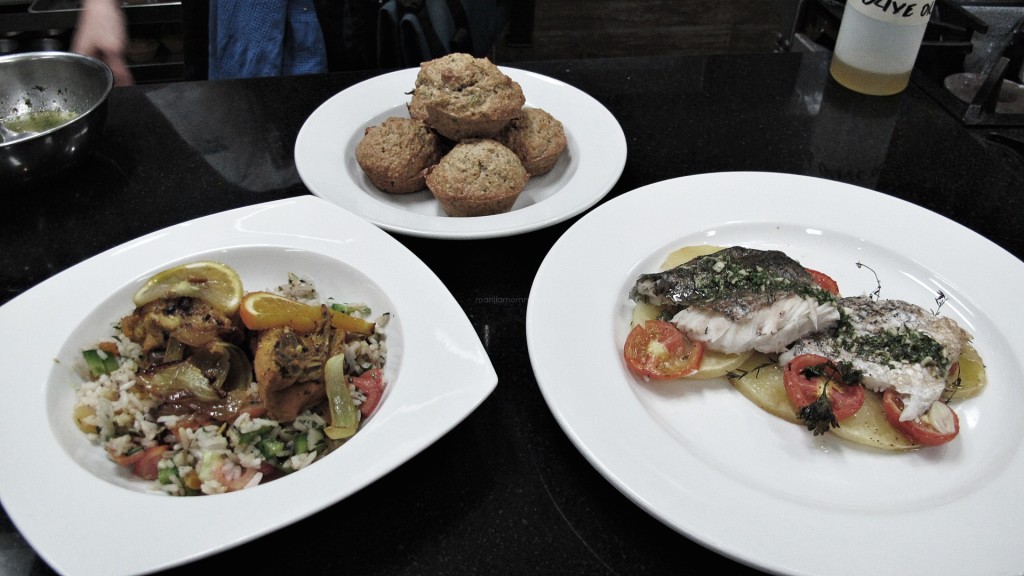 Cai created printable versions of the recipes.  Download them by clicking on the links below: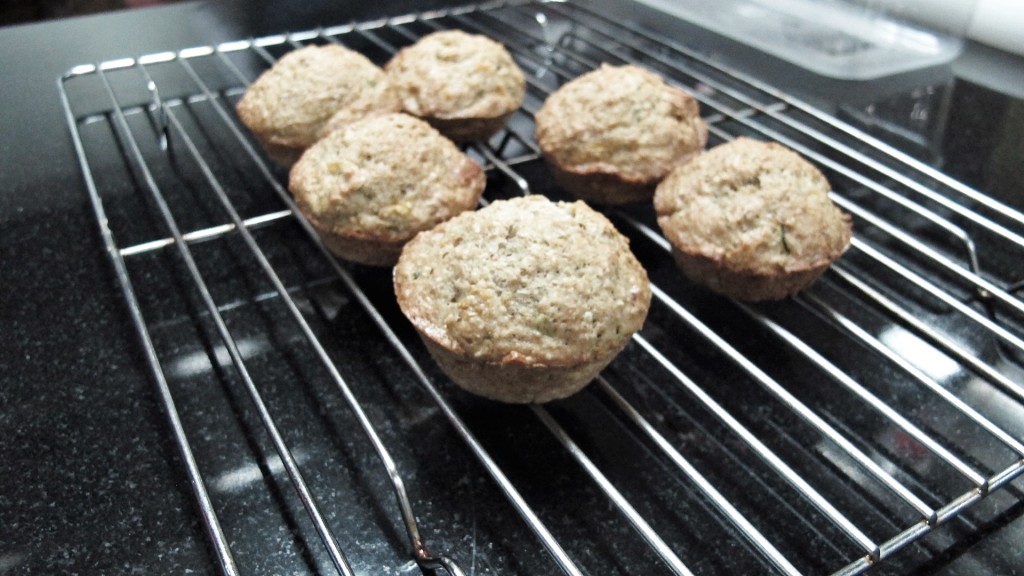 Citrus Braised Chicken with Turmeric and Mediterranean Rice Pilaf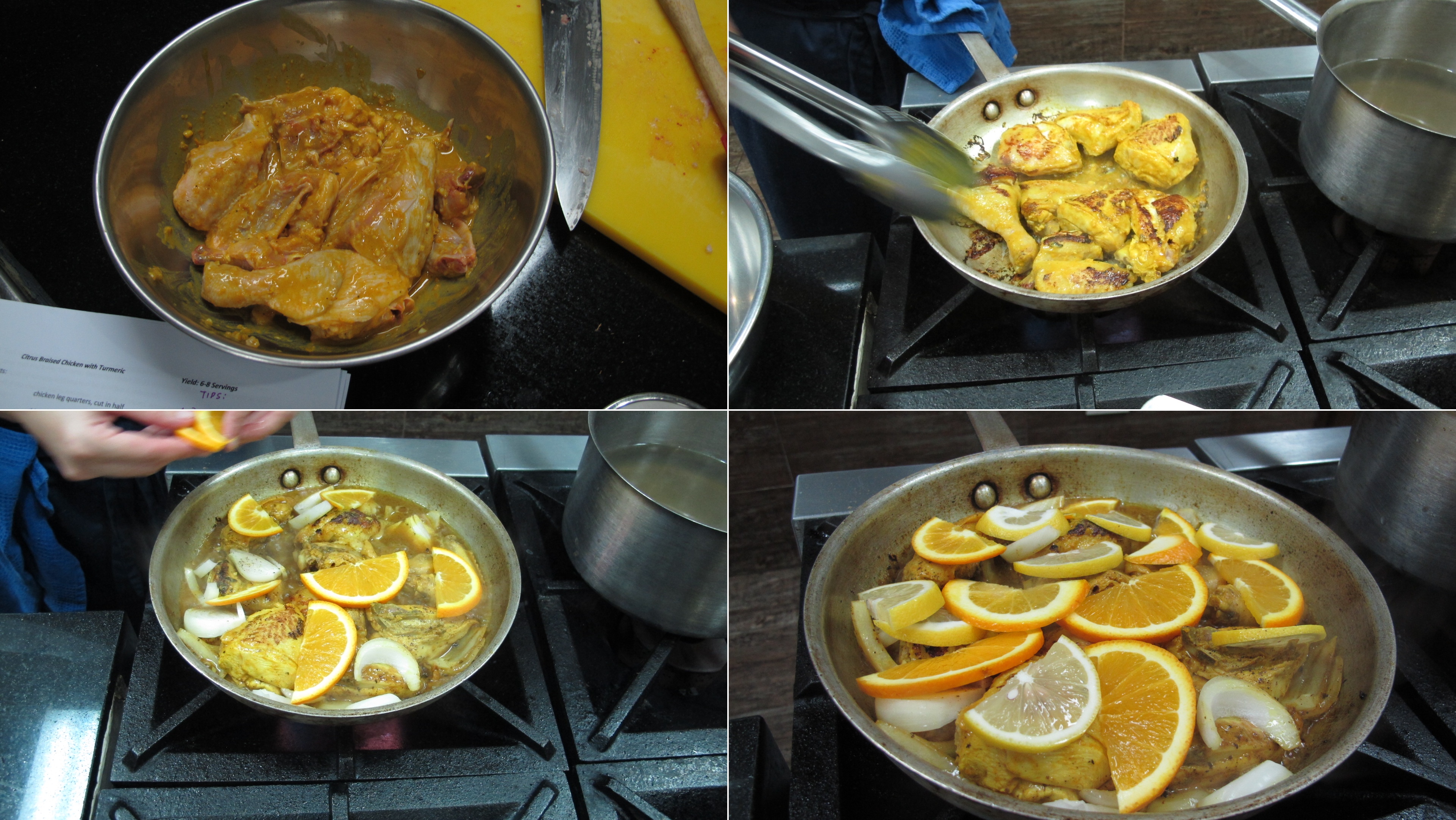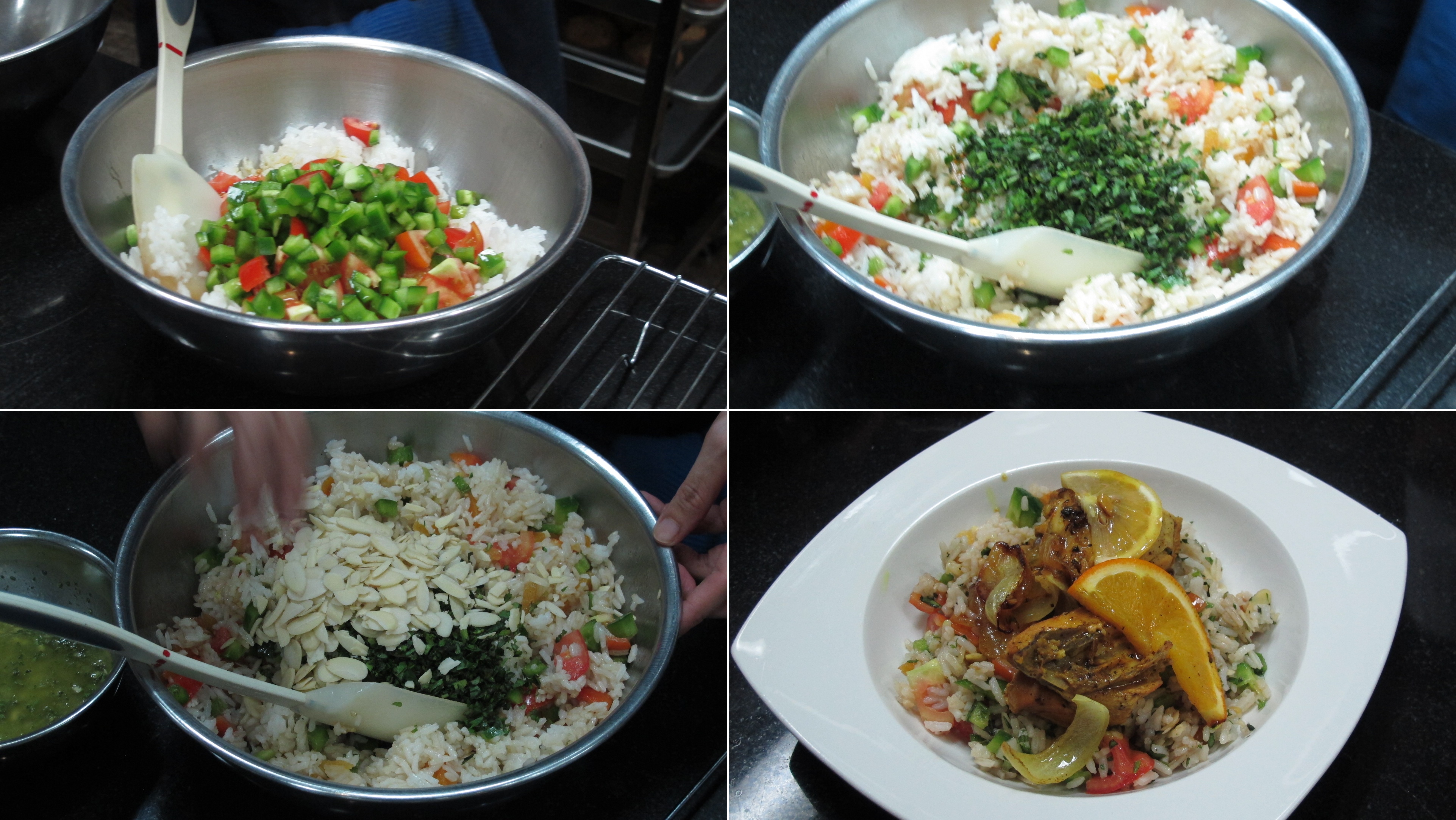 Whole Roasted Fish with Herb Sauce
(Tip: This recipe works well with a lot of fish but not salmon. The herb sauce though works for all fish dishes)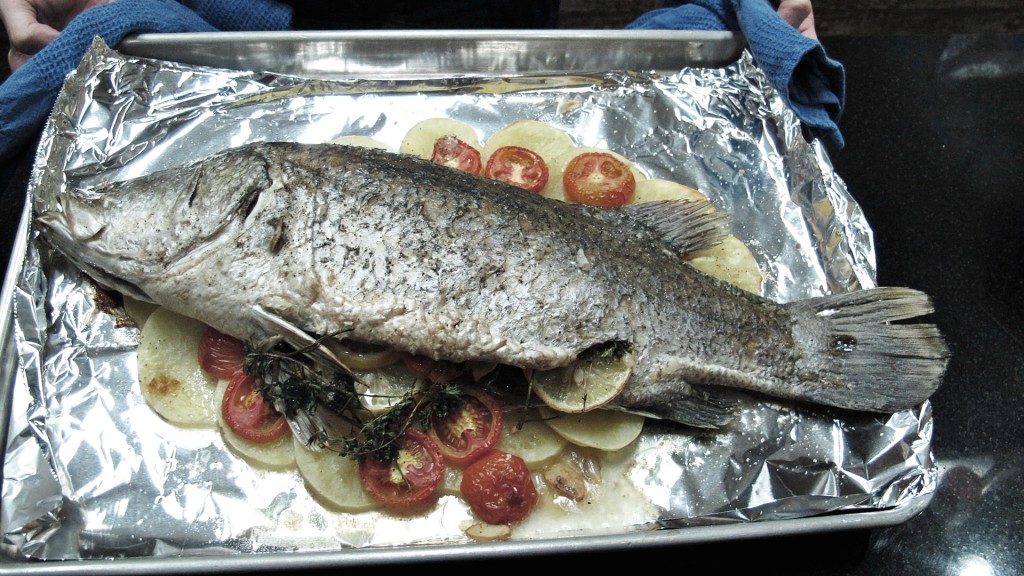 A few super important tips I learned during the lessons:
When Chef Erika was making muffins, she advised us to make a well in the middle of the dry ingredients so we can mix the ingredients better. It's important to hydrate the dry with the wet before adding "optionals" like nuts, carrots and zucchini.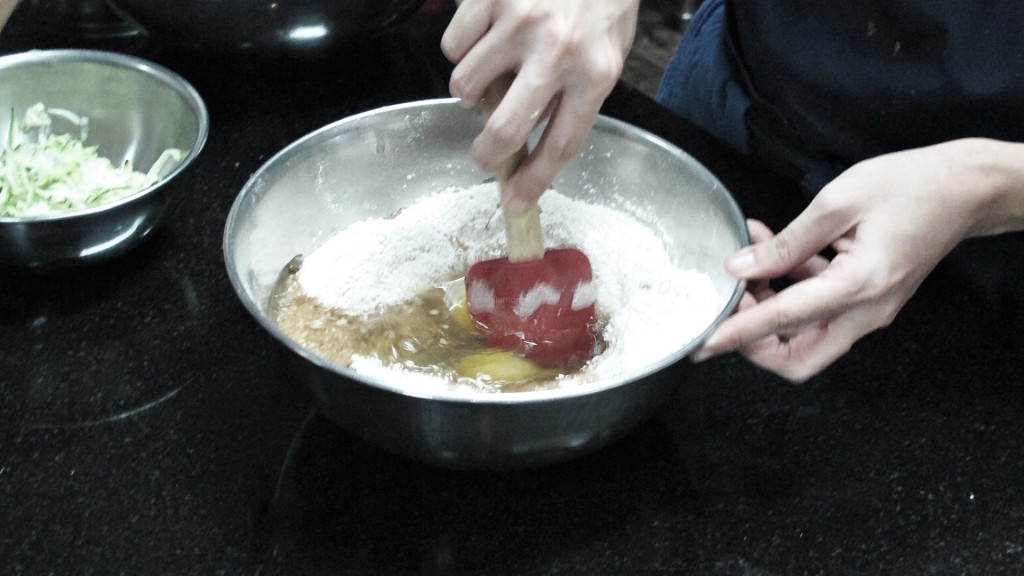 Underbake first so you can check and then take it back to the oven for a few minutes if it needs a little more cooking.
Use an ice cream scoop to portion batter better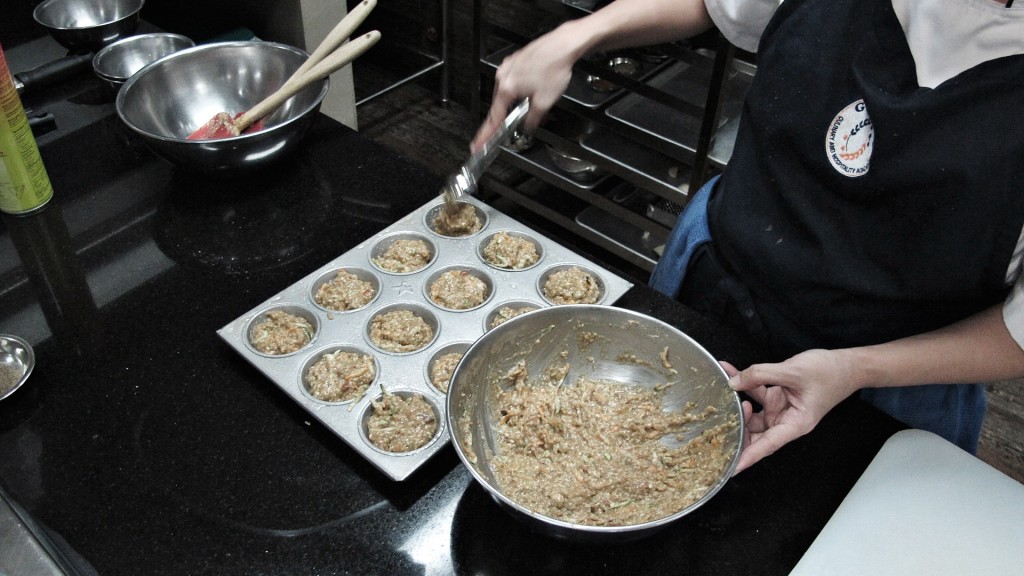 Nuts should be toasted! It was my first time (among many other firsts during that fun afternoon) to toast nuts. I have used them before as is in my cupcakes and muffins but toasting them really brings out the oils and flavors better.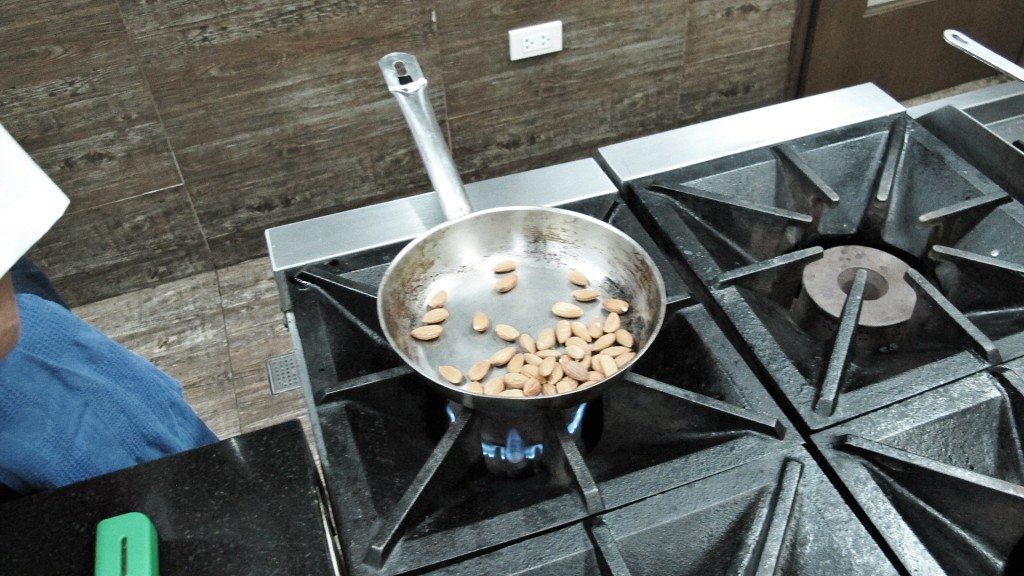 I was really daunted at first when I read through the recipes, but making it, it didn't seem that complicated at all. It was a really proud moment to see my dishes served. I cooked alongside Michelle. We divided the tasks and finished our dishes on time.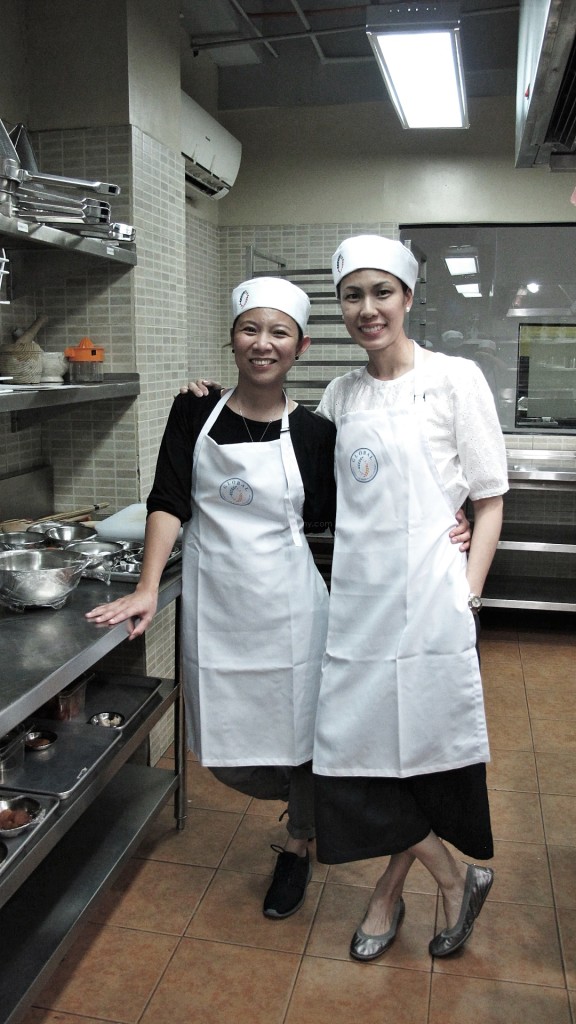 I took home what I cooked and my parents loved it, especially the fish. The class really gave me the boost of confidence and self-assurance about my developing cooking skills. I left the class with such a gusto to try all the dishes at home. Nakakagana talaga mag luto and I have to thank Chef Erika and Global Academy for this!!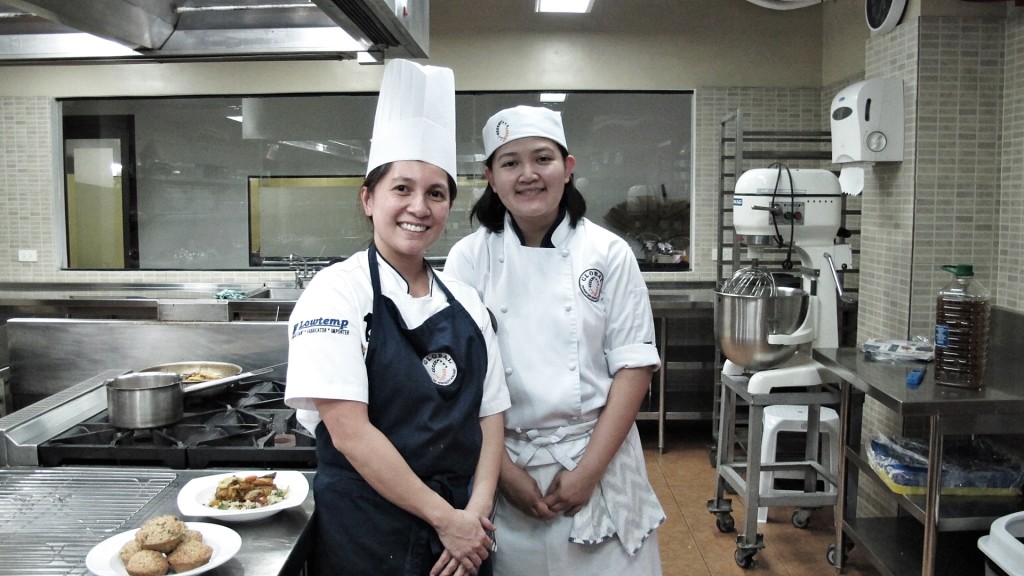 Our set-up that afternoon was really the most ideal. I appreciated that the demo went first and then we had the practice. I was able to take down notes, pics and these guided me throughout the cooking process.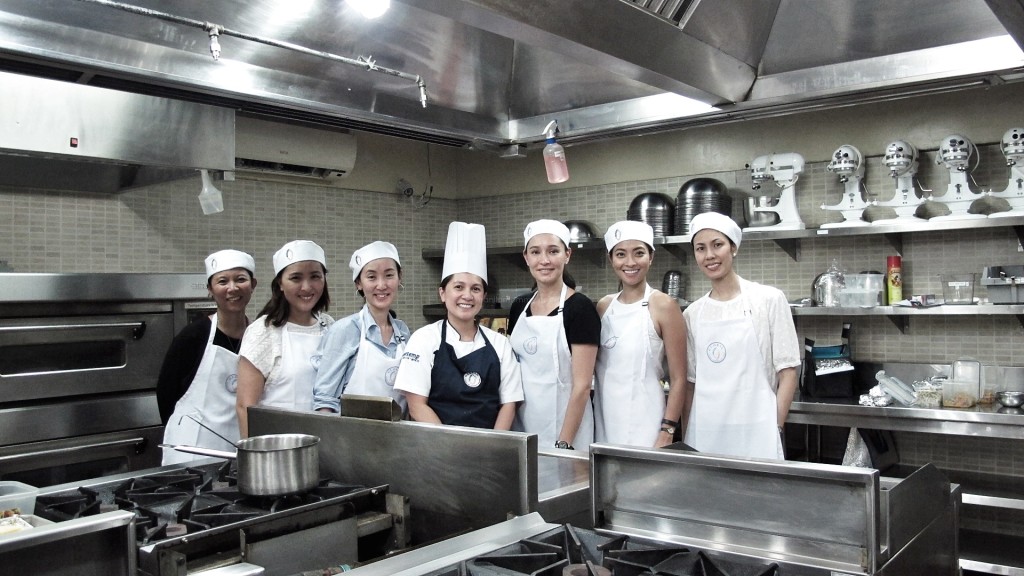 It really brought me back to when I was studying. Writing things down helps me remember and makes me much more assured of the task at hand. For a rookie like me, I highly recommend this set-up.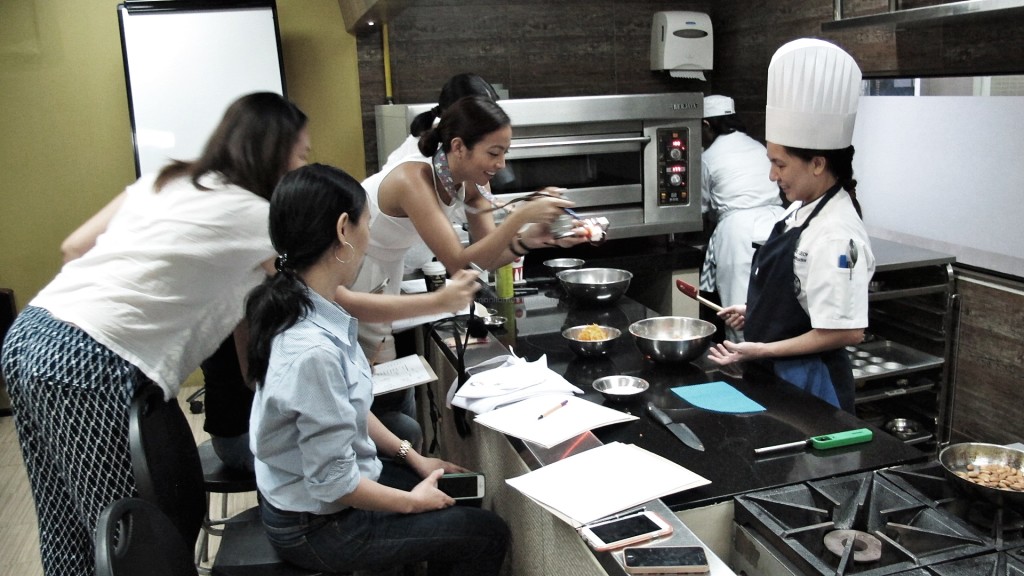 I also truly appreciated the hands-on andcapable professional help who guided me throughout the cooking process. Little by little, the anxiety I am feeling with cooking is being replaced more and more by excitement! Thank you Chef Erika, Chef Bianca, Epicurean Lab, Global Academy and of course the girls for the wonderful afternoon! I can't wait to recreate these dishes at home soon!!
To those interested, Epicurean Lab also has seminars for those who want to put up their own food business called LIFE (Lessons in Food Entrepreneurship).
To know more about Epicurean Lab:
Facebook page
hone: +63 2 6235304, 09178260187
Email: ma2makati.globalacademy@gmail.com
To know more about Global Academy:
Facebook: https://www.facebook.com/pages/Global-Culinary-Hospitality-Academy/213772401972645?fref=ts
Phone: Pasig – 638.59.49/736.12.61, Alabang – 801.96.12 / Timog 332.67.51 /Makati – 519.71.99
Email: info@globalacademyph
Website: www.globalacademyph.com