Hey moms and dads! Do you want to win 4 tickets to the Mind Museum this summer?? The mechanics are simple and are embedded in the Rafflecopter widget below. In case you missed it, I posted 3 great reasons to include The Mind Museum in your Summer itinerary at http://manilamommy.com/mind-museum-bonifacioglobal-city/
Now here's your chance to win 4 Tickets to the Museum:
If you can't wait and you want to buy tickets for your family, you're in luck because tickets are on sale this season: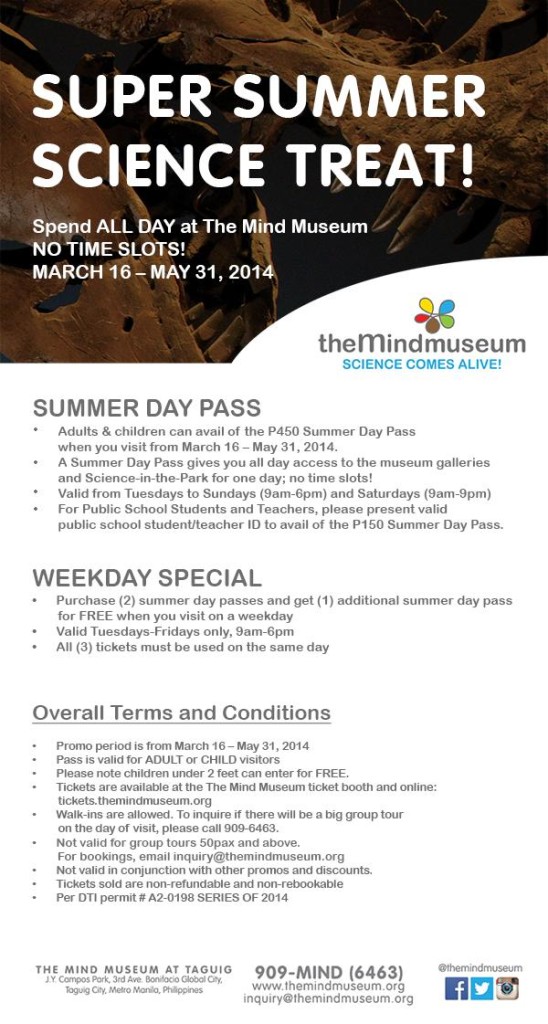 Good luck guys!!