And the supplier ratings have commenced! Hehe 😀 Noah's Noah's Ark party suppliers begins with invites from Paper Treats and Printing from the Candy Shop Prints!
I planned Noah's party all online and via social media sites. Some of the suppliers for the party are ones whom I have worked with on David's events. I have recommended most of them for my friends' kids because we developed a really good working relationship and we have kept in toch even after our event. I really have yet to encounter a supplier who has not met my expectations and who has not been a darling to work with.
One of the new party suppliers I worked with for Noah's party is Paper Treats. I have known Trisha online via her blog and soon thereafter she launched her online business. She  has a lot of wonderfully designed posters, note cards and stickers. I became Paper Treat's official customer (and fan) when I saw the poster below. I ordered it right away and had it customized by adding the boys' names at the bottom: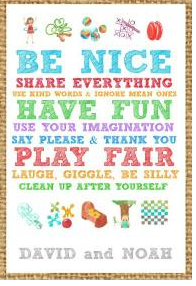 The transaction was hassle-free and Trisha was very easy to talk to. The poster came sandwiched between two sturdy pieces of cardboard that was wrapped in paper and butcher string. The paper and print are of high quality. The poster now hangs in the boys room but I want to have it framed soon.
So I didn't think twice when I was looking for a supplier for  Noah's invites. I went straight to Trisha and emailed her! I told her about our theme, Noah's Ark and she was able to  create an invite right away. I didn't have to revise a lot, we probably had at most 3 revisions and within a week or so, we had Noah's invitation: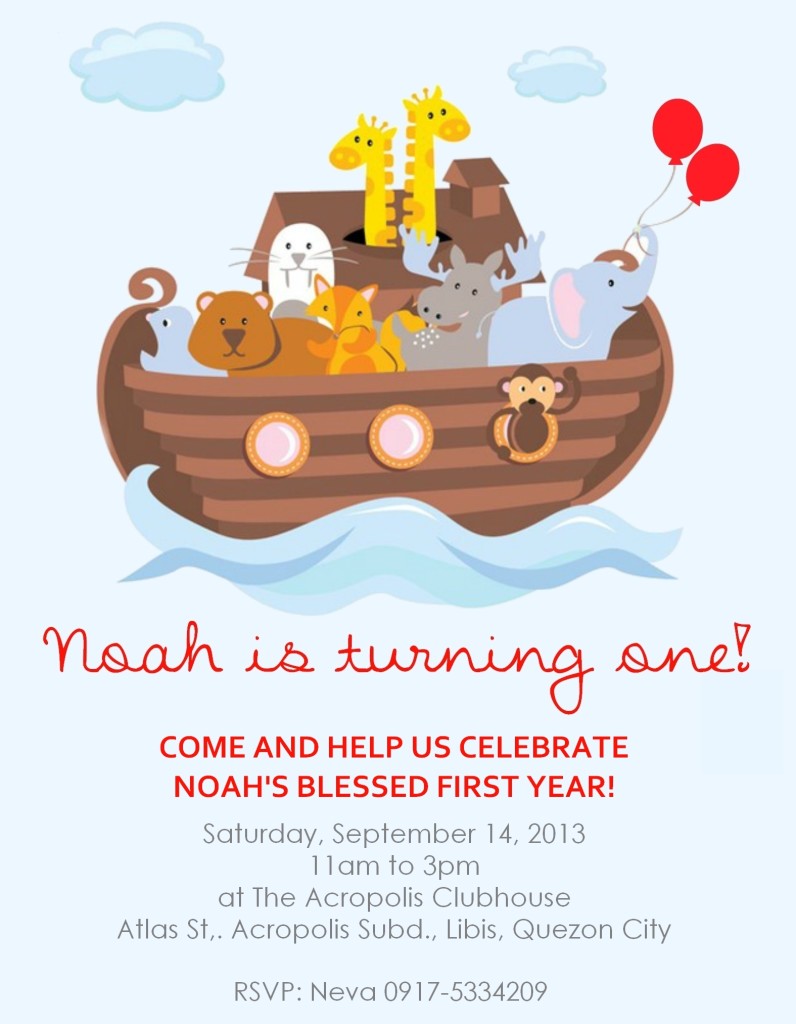 I also had a favor tag made which was included with the fee I paid for the invitation.  Trisha was fast and gave me the layout as soon as I requested which I Ok'd right away!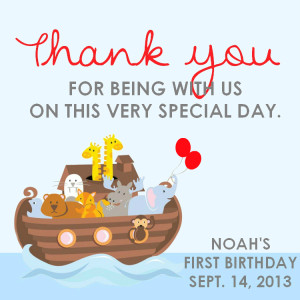 I didn't have the invites printed. We used the invite for Noah's Birthday Event page in Facebook (don't you love FB?). We also emailed the invites to close friends and families.
I had the Thank You tags printed as stickers by The Candy Shop Prints who prints all our collaterals  and calling cards for Manila Baby Shop.  So I uploaded the tag at the website, paid via paypal and I had the stickers within a week.
Everything was done via email and twitter for these two suppliers and transactions were all paid via Paypal.
Here's a breakdown of the costs:
Paper Treats Design Fee for Invite and Favor Tags: Php 500
The Candy Shop Prints Favor Tags Sticker Printing: 2X2 stickers, 120 pieces for 240
You may visit Paper Treats at: https://www.facebook.com/PaperTreats
You may visit The Candy Shop Prints at www.thecandyshopprints.com (click on "MORE" to see the shop's printing services)