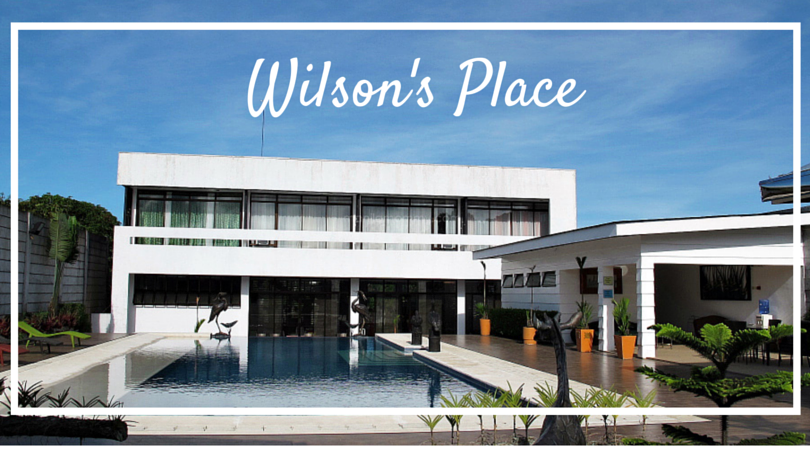 As much as I love living and being in the Metro, sometimes I feel the real need to leave the city. Tagaytay is the nearest escape one can take and enjoy serene fields of green and cool fresh air that is just a few hours drive from Quezon City. It also still has a lot of hidden gems that can surprise you with their country charm but of course, still provide you with the comforts of city living (you can take the girl out of the city but you can't take the city out of the girl). Just this weekend, we were at Wilson's Place and while I was there, I really wished that I got an email telling me that Monday was cancelled so that we can spend one more day at this charming bed and breakfast.
Wilson's is tucked in Maglabe Drive, Tagaytay. The drive to Wilson's will take you to Tagaytay's backroads where small pineapple farms and fruit-bearing trees dot the roadside. Dan, who grew up in the South says the place where Wilson's is, is the Tagaytay he grew up with and he was happy that this part of Tagaytay is far away from the mega condos and malls that are already filling up its main highway (and skyline!)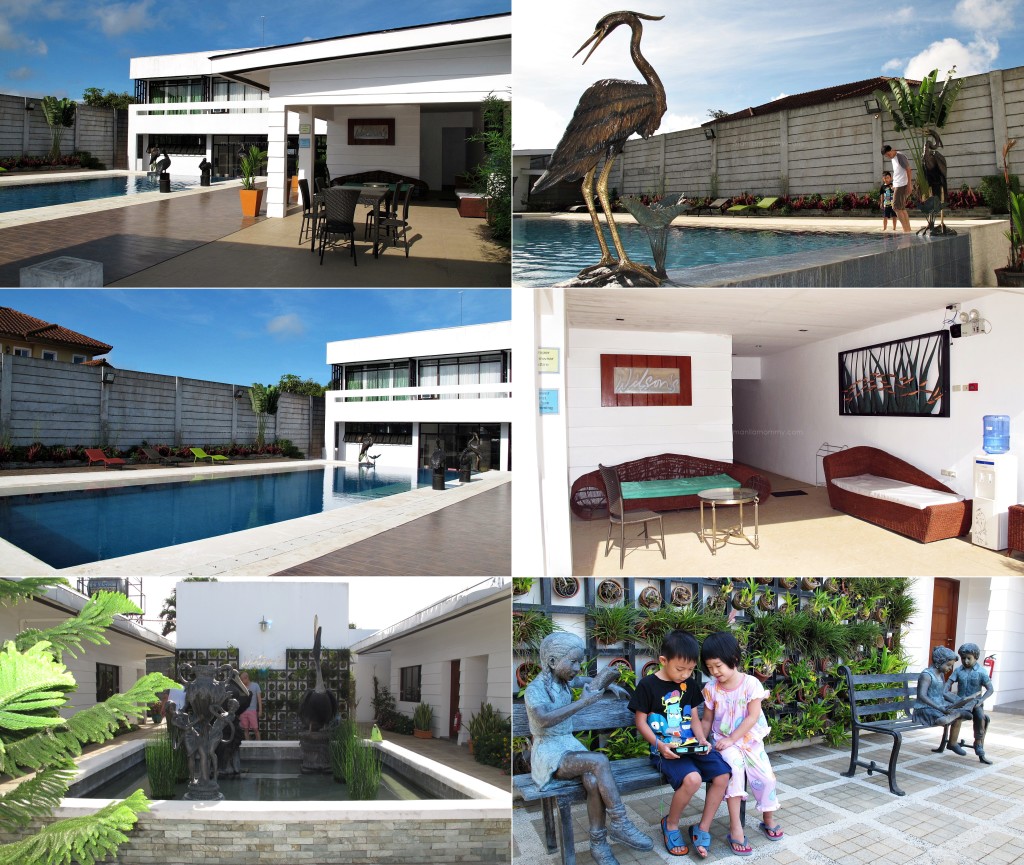 Once you are inside Wilson's Place, a serene, blue pool invites you to chill. In case you forgot to pack your kids' floaties, you can rent some from the hotel free of charge. The kids spent the entire Sunday morning before checkout at the pool 🙂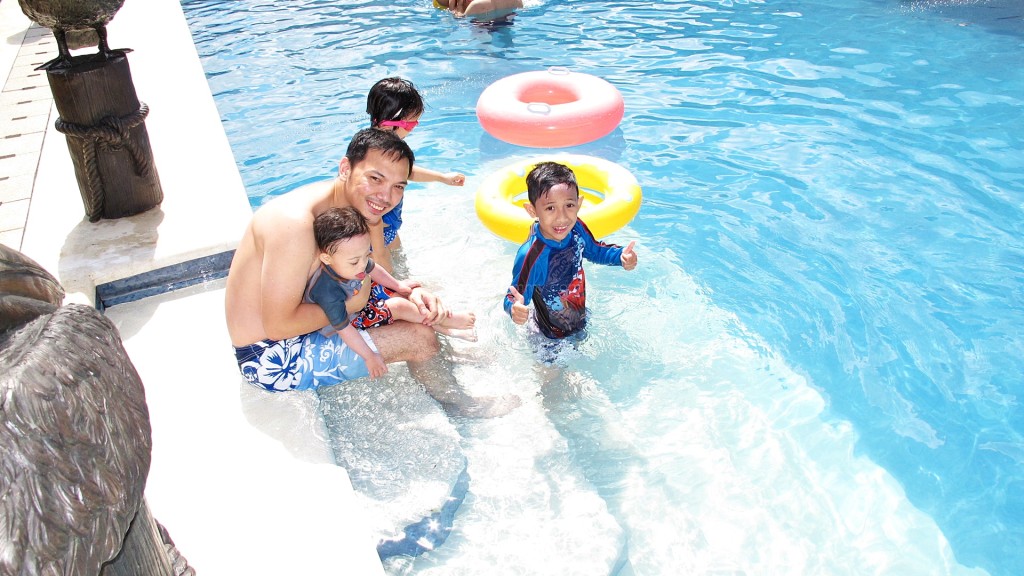 We were booked at one of the 4 family rooms at the side that is opposite the main house. There were two queen sized beds in our room which fit our family comfortably. Noah and Ann stayed in one bed. David, me and Dan stayed in one bed with room to spare pa. The bathroom was also spacious and there were a few toiletry kids already provided for.
The kids love our room!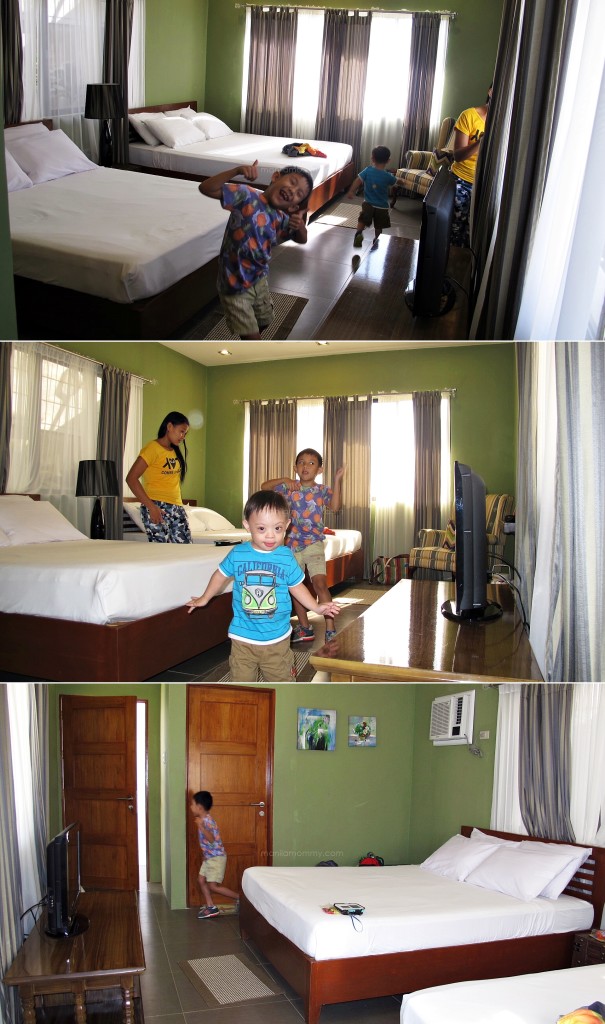 Wilson's is peaceful and it really beckons you to just chill. Coming from such a hectic week at the office, it really is what we needed. The main house is spacious and it is where all the meals are served. You can also use this space for team building activities, seminars, family reunion games (they also have a garden at the back) or if you just want a common place to converge with friends and family (aka tambay up to sawa hehe)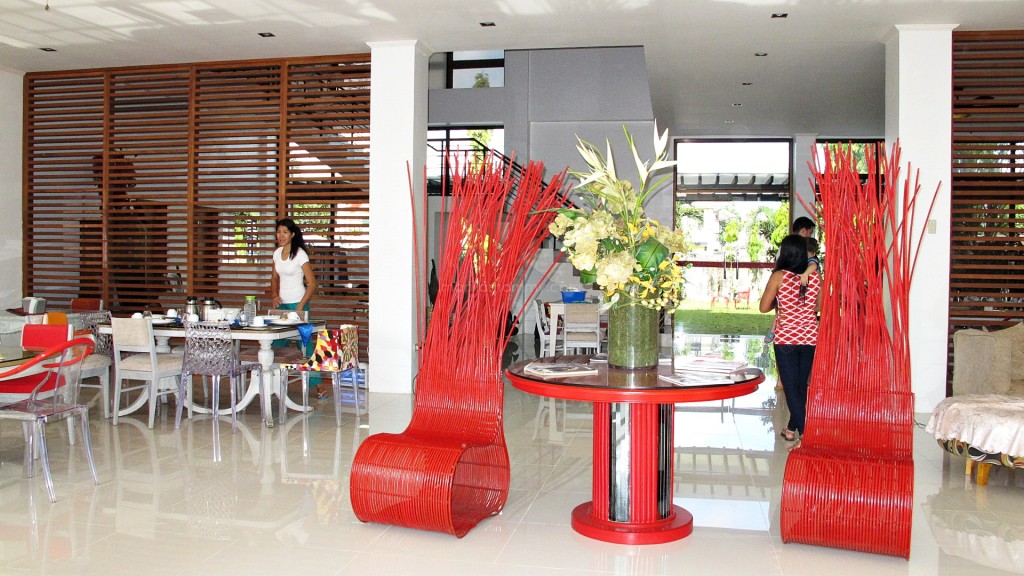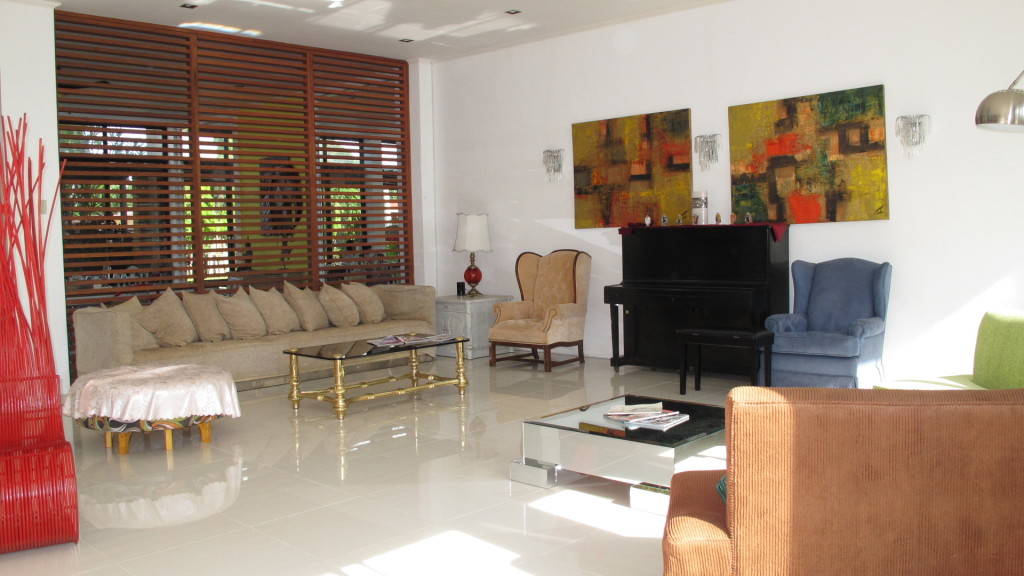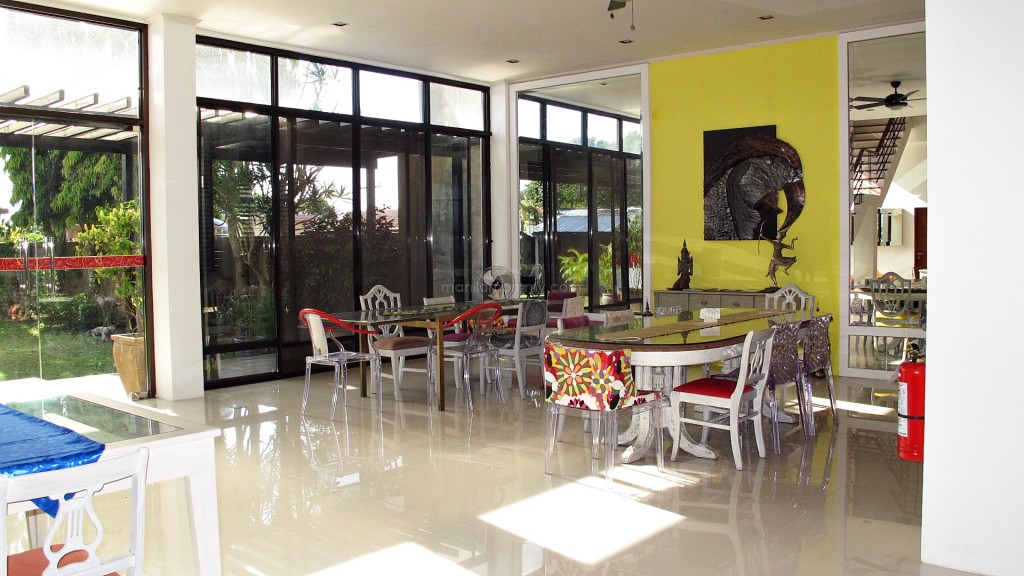 Of course no vacation would ever be complete without delicious food. Wilson's share the same head chef with Balay Indang. You know how I loooooved Balay Indang and I was so excited knowing that we will be eating the same yumminess during our stay.
True enough the food did not disappoint. The rates in Wilson's already include Breakfast AND Dinner kaya sulit ang rates! You can bring in chips and snacks but for your main meals, you won't be disappointed with Wilson's. Beer is also available at this resort and you can also bring in hard liquor (just ask how much corkage is).
For dinner we had creamy mushroom soup, ceasar's salad (with fresh greens harvested from Yoki's farm), creamy pasta with salted egg, grilled pork chop with peach sauce, cereal prawn balls, corn and butter rice and for dessert, apple and raisin crumble. Fresh Dalandan juice was served and it was wonderfully refreshing. Everything was so good and so yummy. I wanted to roll over to our room after dinner. Buti na lang talaga malapit lang room namin 😛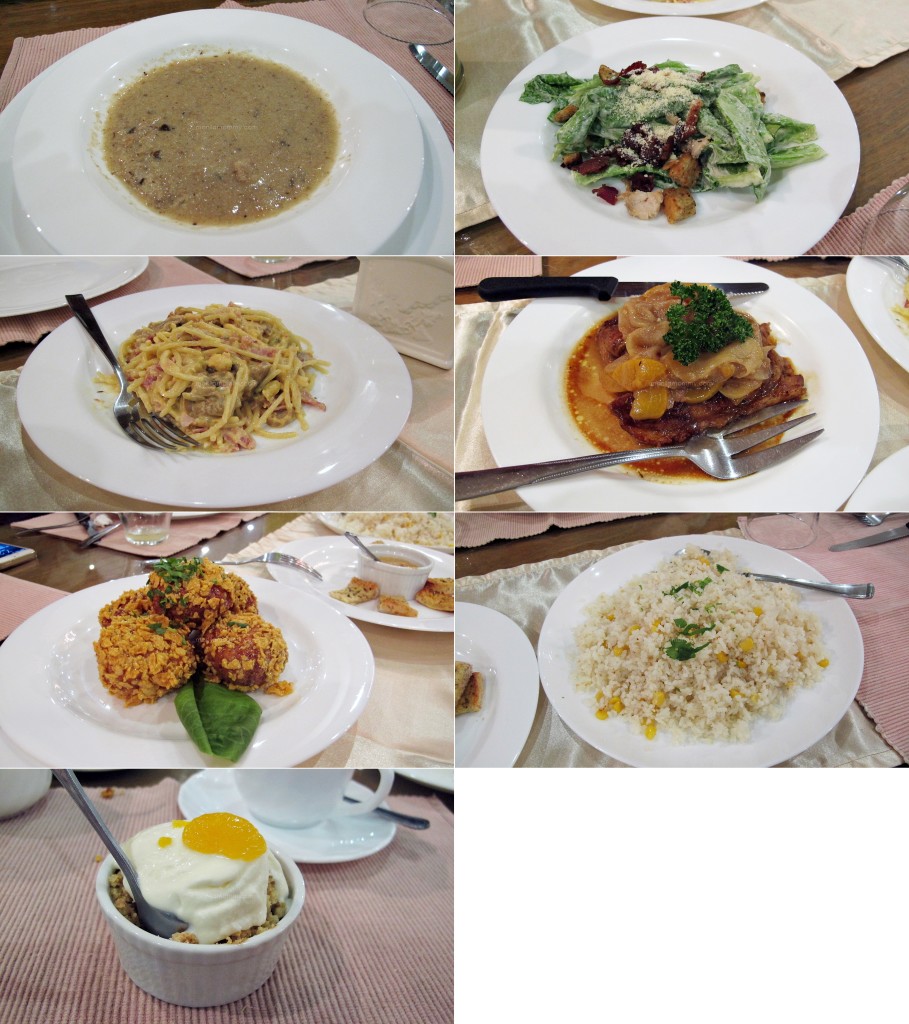 We woke up to an equally sumptuous breakfast the next day. We had toasted tuna and apple sandwiches, gorumet tuyo, fried egg, tomato salsa and yummy tapa! A pot of hot choco for the kids and kapeng barako for the adults rounded up the delicious breakfast.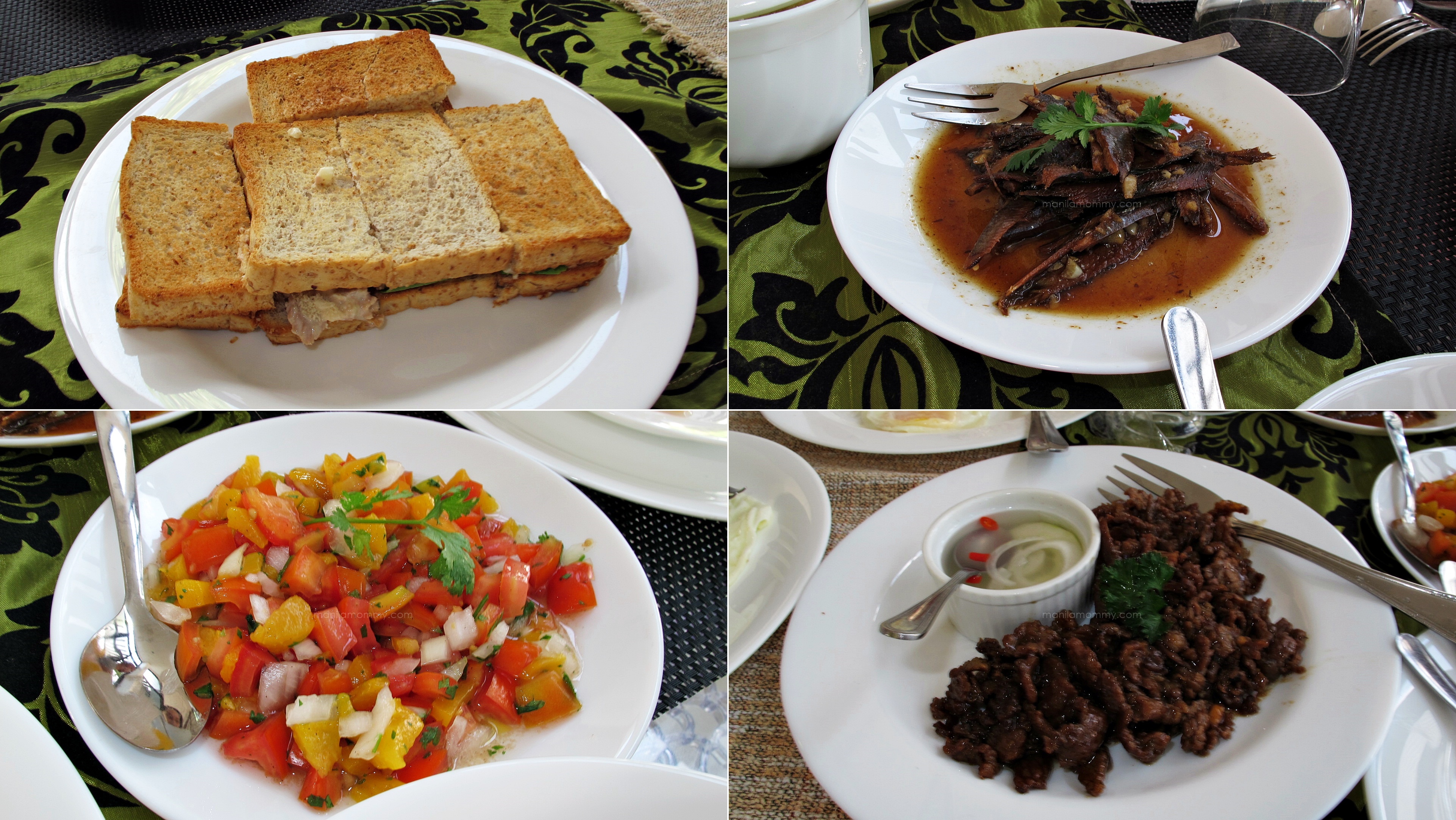 We checked out the other rooms available at Wilson's. The main house has 8 more rooms that are styled according to color so there's a red room, a purple room, a lemon room, etc. These rooms sometimes go on sale at Deal Grocer too and they sell fast!
Here's the common area at the second floor and the red room (ehem!)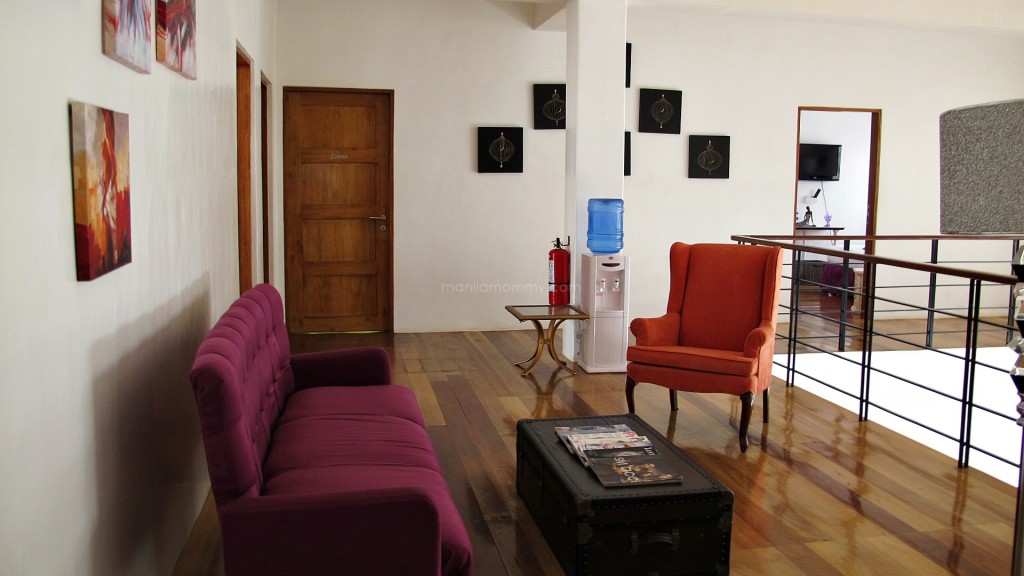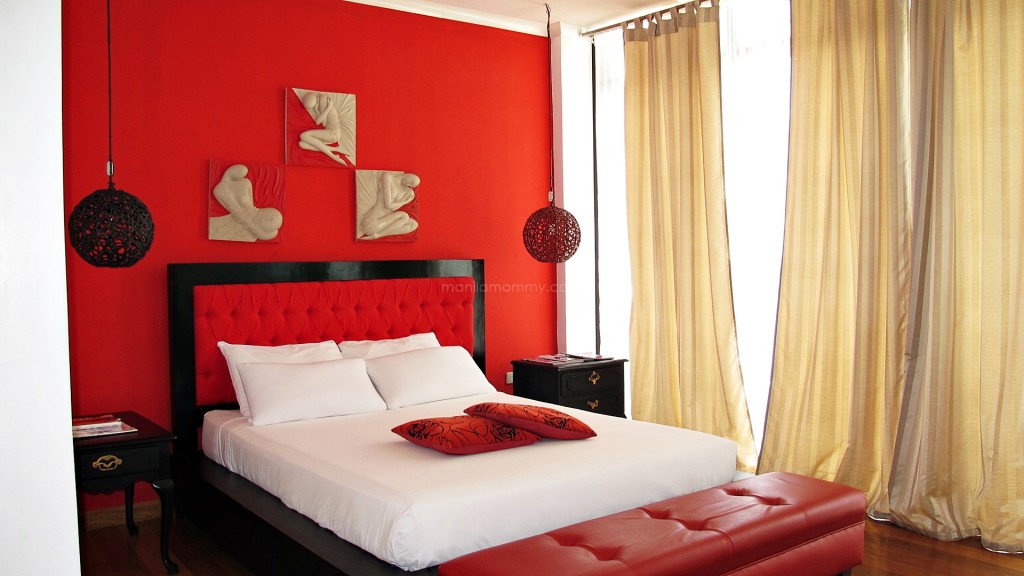 Here's the lime room naman:
All the rooms are twin sharing. If you're just spending the weekend with your hubby, rent one of the petite rooms and start getting cozy! *wink*
Wilson's Place is THE place to spend a weekend in if you need to escape and forget about the stress of our daily routines without having to travel too far.
I didn't worry too much about the kids not having anything to do too because the entire resort was their playground.
David was thrilled when he climbed this tree (batang ciudad talaga haha)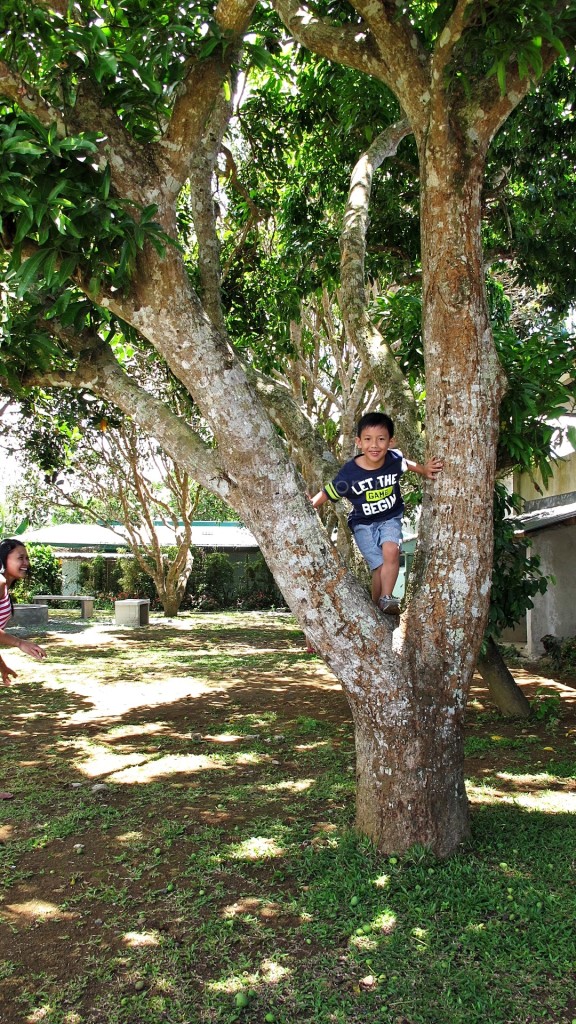 And of course the boys swung on swings under trees that were heavy with ripe jackfruit.
Behind the swings is an area where you can also do a bonfire with your friends. Just ask Wilson's friendly staff to help you. Syempre the kids imagined it was a small fort and they were invading it 😛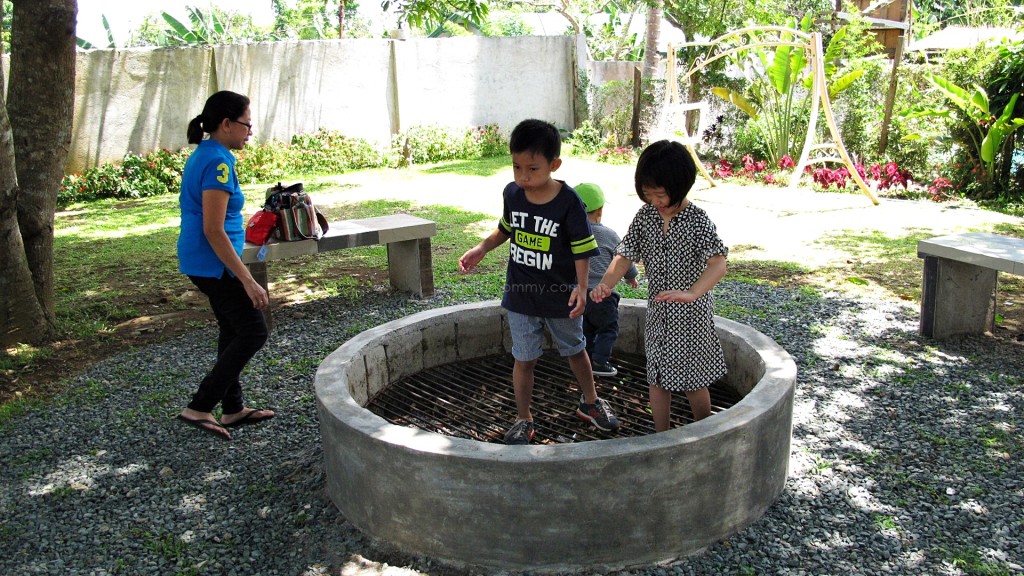 When you do go to Wilson's Place be sure to book a tour of Yoki's Farm and to also spend some time at Balay Indang. I've reviewed Balay Indang here and I'll be posting about Yoki's farm in a few days.
Wilson's Place
Overnight Stay inclusive of Dinner and Bfast
Petite Room ( good for 2 ) Php5,000
Regular ( good for 2 ) Php5.5k
Family Room ( good for 4 ) Php8.5K
Extra person is Php1,700 ( inclusive of mattress , dinner, bfast )
** Plus 3% gratuity
Like the Wilson's FB Page here
Contact them at +639158645706 / +639175357218 / +639178665825
Email them at wilsons.place@yahoo.com
Thank you so much to Raquel of Wilson's Place for our much appreciated stay!