Pasukan na naman!! Kuya is in Grade 2 and Noah (Oh my gosh Noah!) has just started pre-school. Being a working mom though provides so much more challenges in figuring out how to make sure the kids are alright when they're sent off to school and when they come home. Most of the time, I have left the house before the kids go to school and when I come home from work, it's already bedtime for the kids.
So, I find little ways to make the kids know that I think about them even when I'm at work.
 Leaving lunch notes in David's baon
I leave little surprise notes in David's lunch box. It's usually just a word of encouragement and a reminder to have a great day at school. I always make sure he has a special baon too when I do this so I ask help from our cook to prepare David's favorite which is usually rice and Bibbo cheesedog.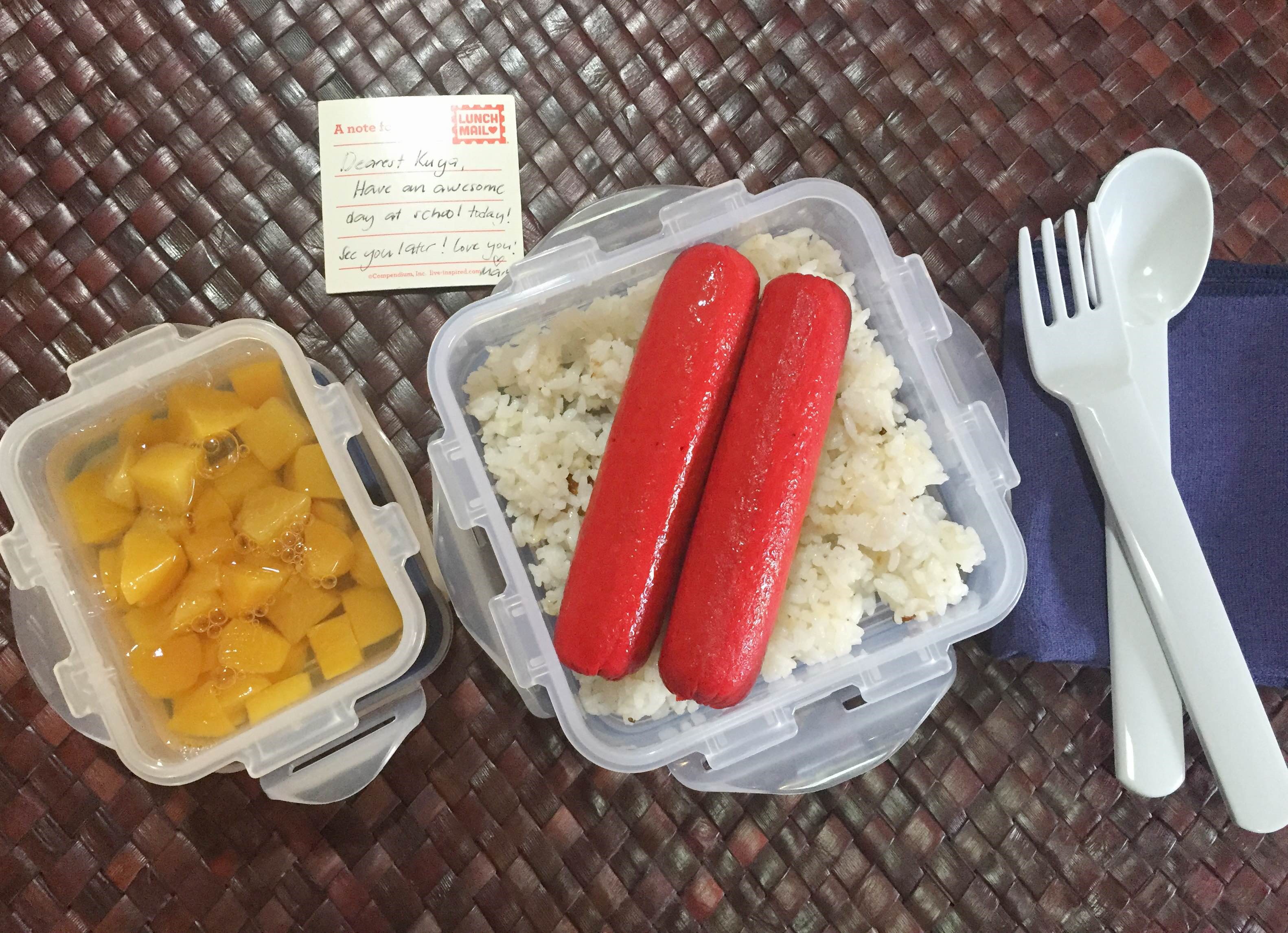 I first did this in Grade 1 and David really loved the little surprise note. He's always now asking ask me when my next lunch note would be!
Weekend Hangouts
On some weekends, Dan and I just stay at home and hang out with the kids. Then come meryenda time, I always cook up their favorites, juicy Bibbo cheesedogs (I love the new brighter packaging which makes it easy spot in our sometimes overflowing ref!) pancakes, toast and cold milk! Even Noah gets in on the action with his favorite cup of yogurt. We all sit around the dining table just joking around. The only agenda on those lazy days – having fun with each other.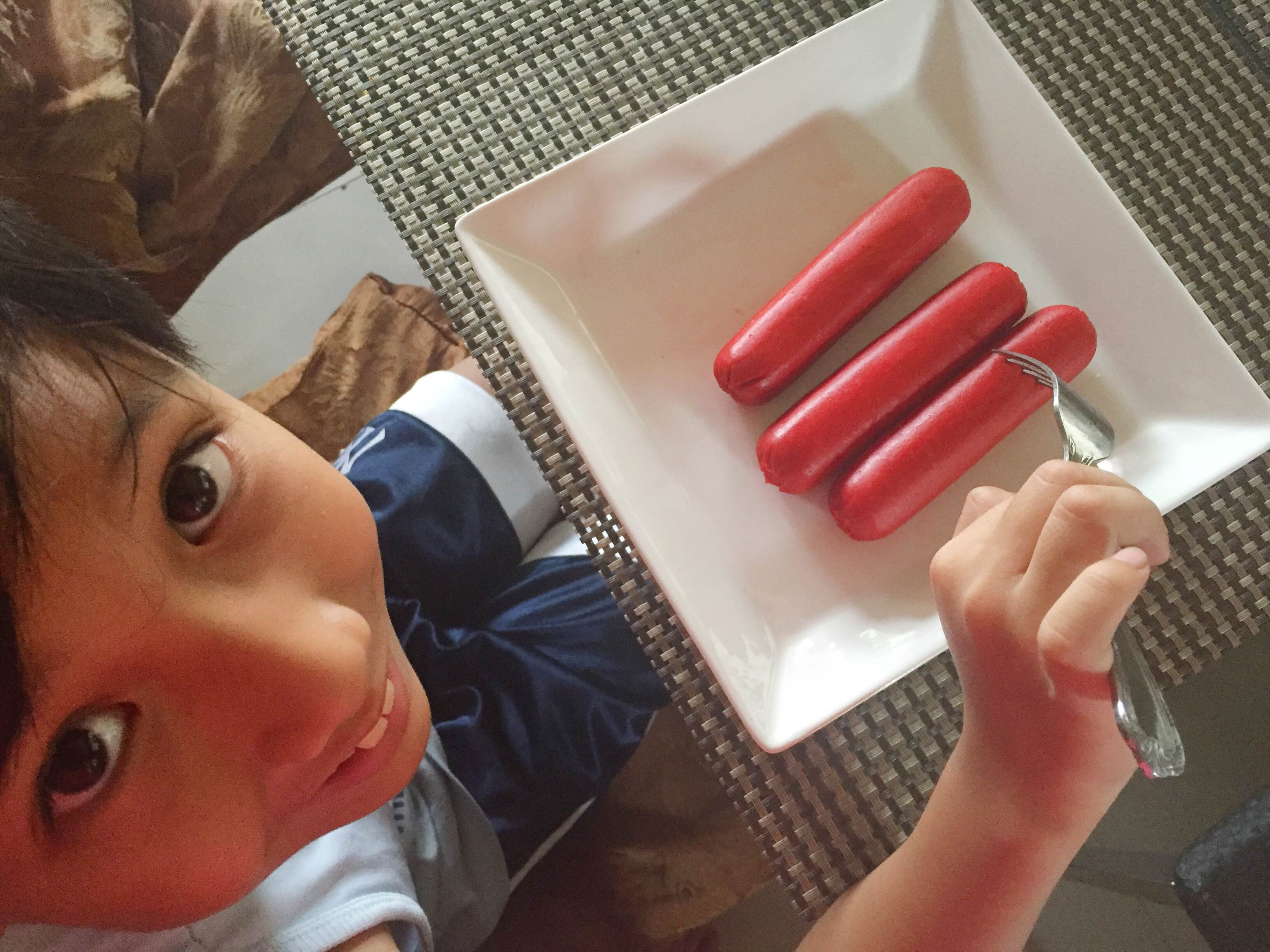 Prayers at Night
Whenever we come home and the kids are awake, we make it a point to say our nightly prayers together. We have been teaching Noah the sign of the cross and he's almost got it. It's a great comfort for me to pray with the kids and I always make it a point during our night prayers to say our thanks to the Lord. I always say out loud that we are blessed to have a kind and loving kuya, to have a very malambing and playful bunso, and a hard working dada. We pray that we may always have our yummy favorite food in the fridge, gas in the car and a roof over our heads.
These 3 things, however small they may be are my big expressions of love for the kids and I make sure to stick by them whenever I can. These little things hopefully become part of David and Noah's fun memories and that even when Mom is out working, I am always there for them.