What makes Seda Nuvali a great staycation destination? In addition to the really cool rooms , the hotel has awesome facilities that will keep the family entertained and busy. We already love the fact that Seda Nuvali is so near Solenad with its great restos, outlet stores and the awesome school of koi on the lake (which you can feed by the way!). Solenad will already keep you and your family busy but the hotel offers a break from all these with facilities exclusive to the guests and which you and your kids will absolutely love too.
The Lobby
Seda Nuvali has a spacious lobby with a great view of their pool. An Ann Pamintuan chair welcomes you along with an e-lounge equipped with a couple of iMac desktop computers. A comfy seating area under two huge photos by Paco Guerrero is located near the front desk for guests waiting for their rooms or for their rides.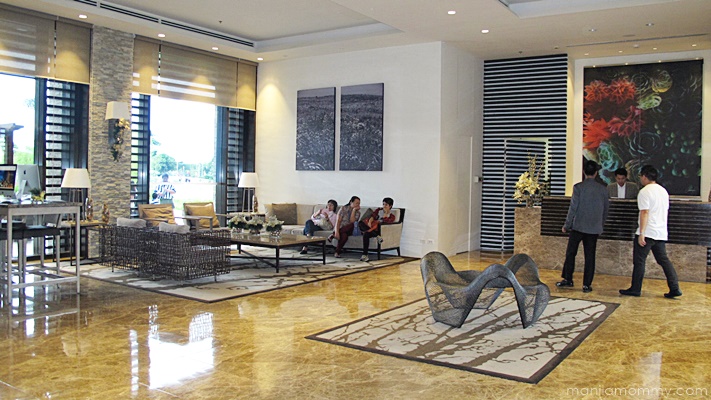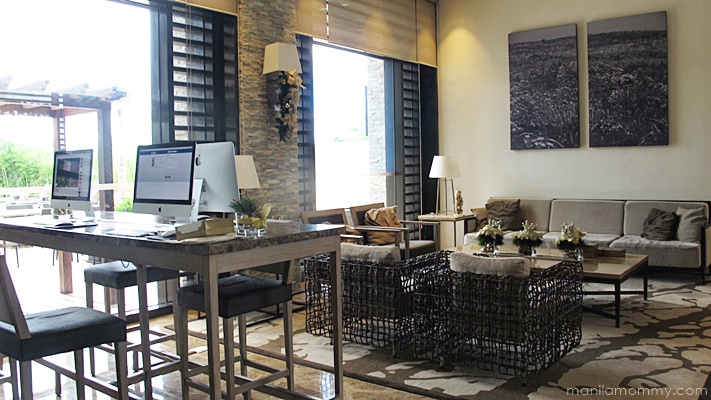 The Pool
Seda Nuvali has two pools, a wading pool for the kiddos which has six small built-in fountains and a large pool for the bigger kids. There is a lifeguard on duty who is very alert most especially with the kids who are swimming. One kid was being rough with David (as in David was being pushed na by the kid). The lifeguard called the kids attention and I did too. I warned the kid to not play rough  (with matching panglalaki pa ng mata ha). But I appreciated that the lifeguard took it upon himself to go over to the kiddie pool to remind the kids about playing rough. David and the kid listened naman and the kid's dad also warned his son. Haaay boys will be boys.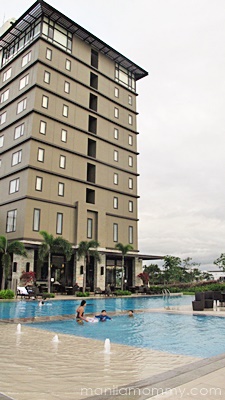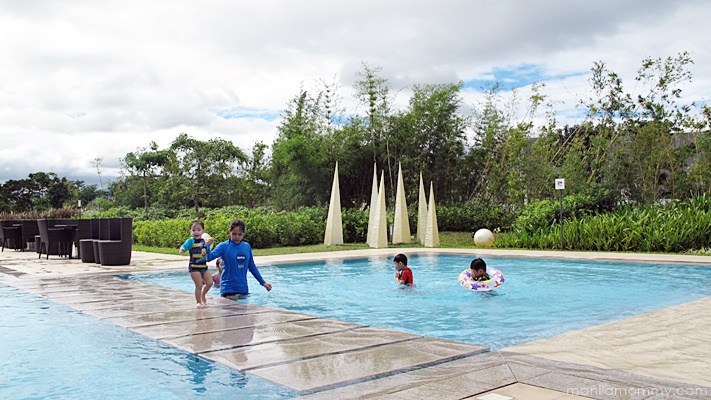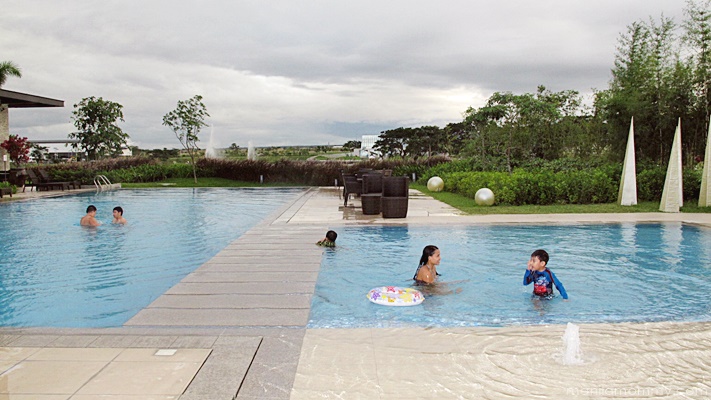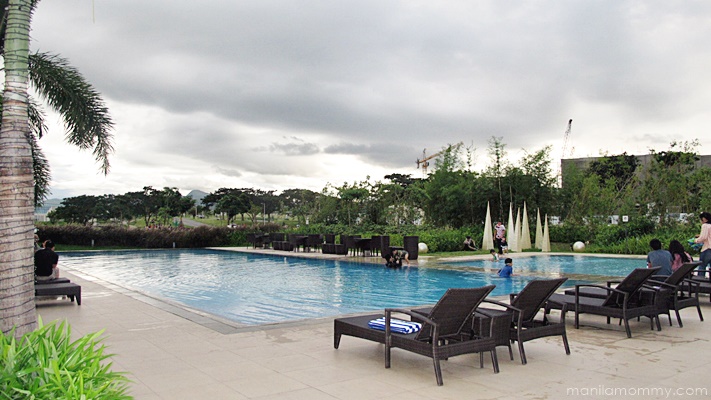 An attendant is also always ready to give guests fluffy blue and white beach towels for the guests to use which can be brought up to the room as well. David swam in the afternoon we arrived and the morning before we left.  As much as I would love Noah to dip his toes in the pool, I decided not to. The December air was already cold and nippy, praning ako at ayokong magkasakit si Noah hehehe. So Noah just walked around Nuvali on the grass and all around the hotel (he is getting so good with his walking! bossing na bossing ng hotel ang dating! hahaha)
Play Room
The hotel has a play room and game room for the kids.  The play room had cute decorations but maybe Seda can consider putting more toys in the room as I didn't see much aside from the slide, a small basketball court plus tables and chairs. There's also a tv there which can play videos I presume. I imagine a ball pit would be enough to keep the kids super entertained! But I love it that the smaller kids has a room all to themselves because the big kids have the….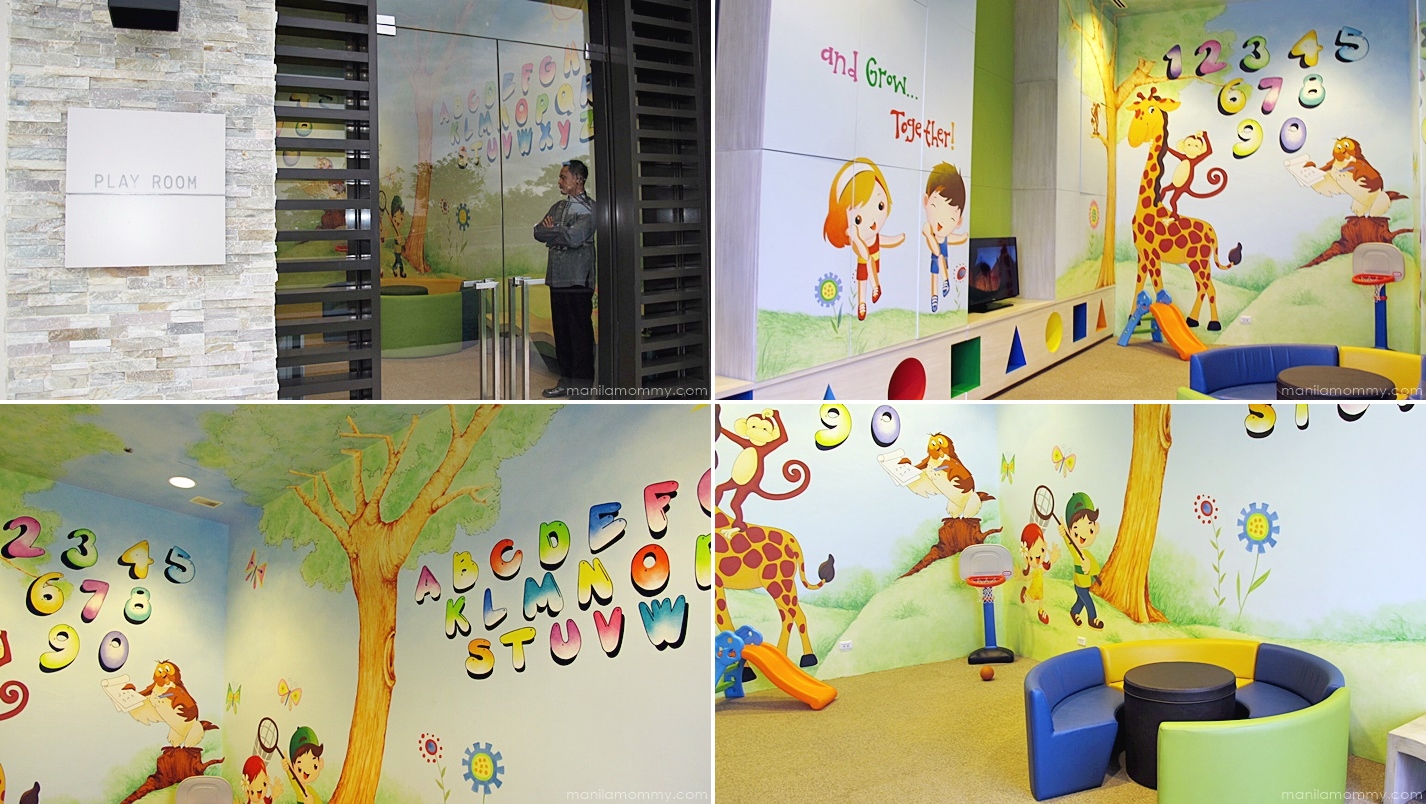 The Game Room!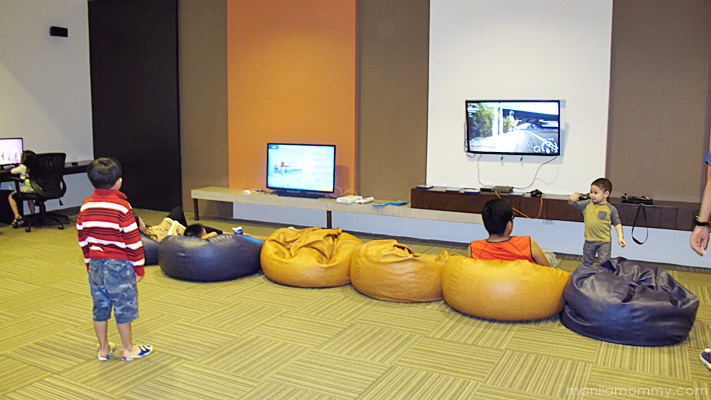 The game room is impressive! There were three big-screen TVs and each had a game console. There was a WiiU, a PS4 and an XBox. There were also 4 desktop computerswhich are free for use by members. While Dan and David were playing Mario World with the WiiU, Noah, Yaya Ann and I were playing Hi-5 videos and dancing to Robot Number One hehehe 😛 I imagine this venue would be perfect for movie nights with the kiddos! Popcorn and a popular movie will keep the kids glued for at least an hour while the moms and dads head over to the…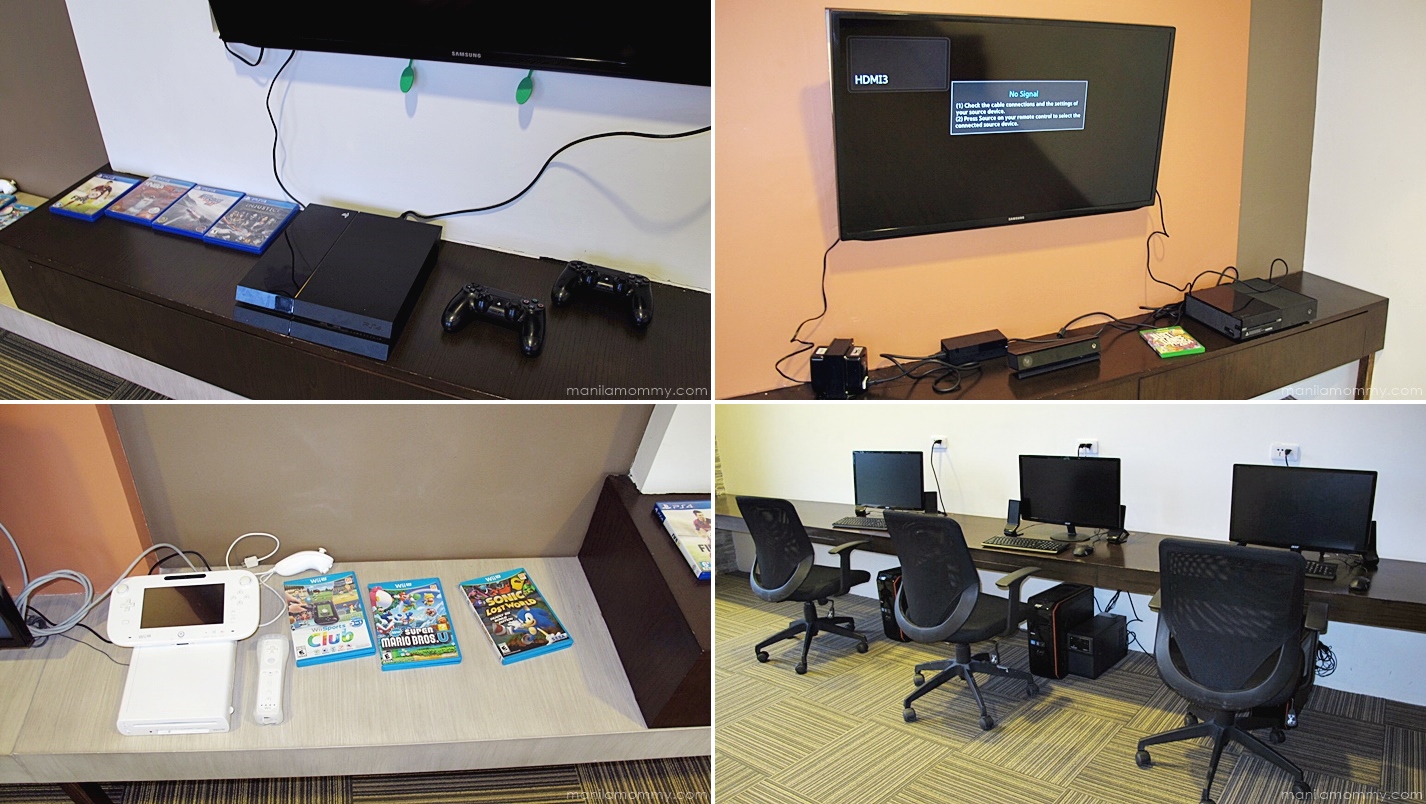 Club Lounge!
Cocktails, coffee, snacks can all be had at the club lounge which has amazing views of the lake. Breakfast is also served here but the catch is that you need to be booked in a Premiere or Club room to access the club lounge. Extra personalized service is also offered here. It's just chill.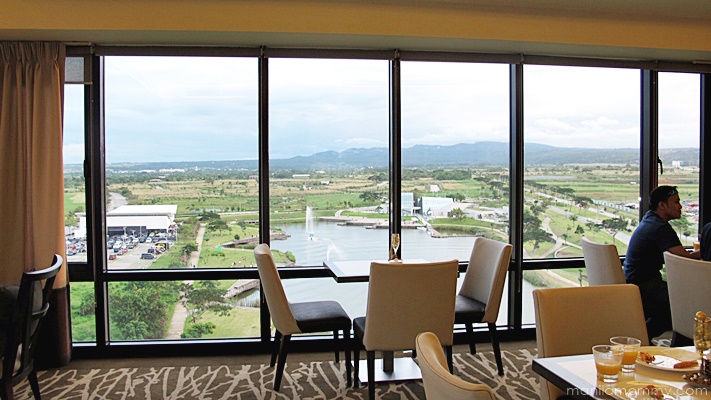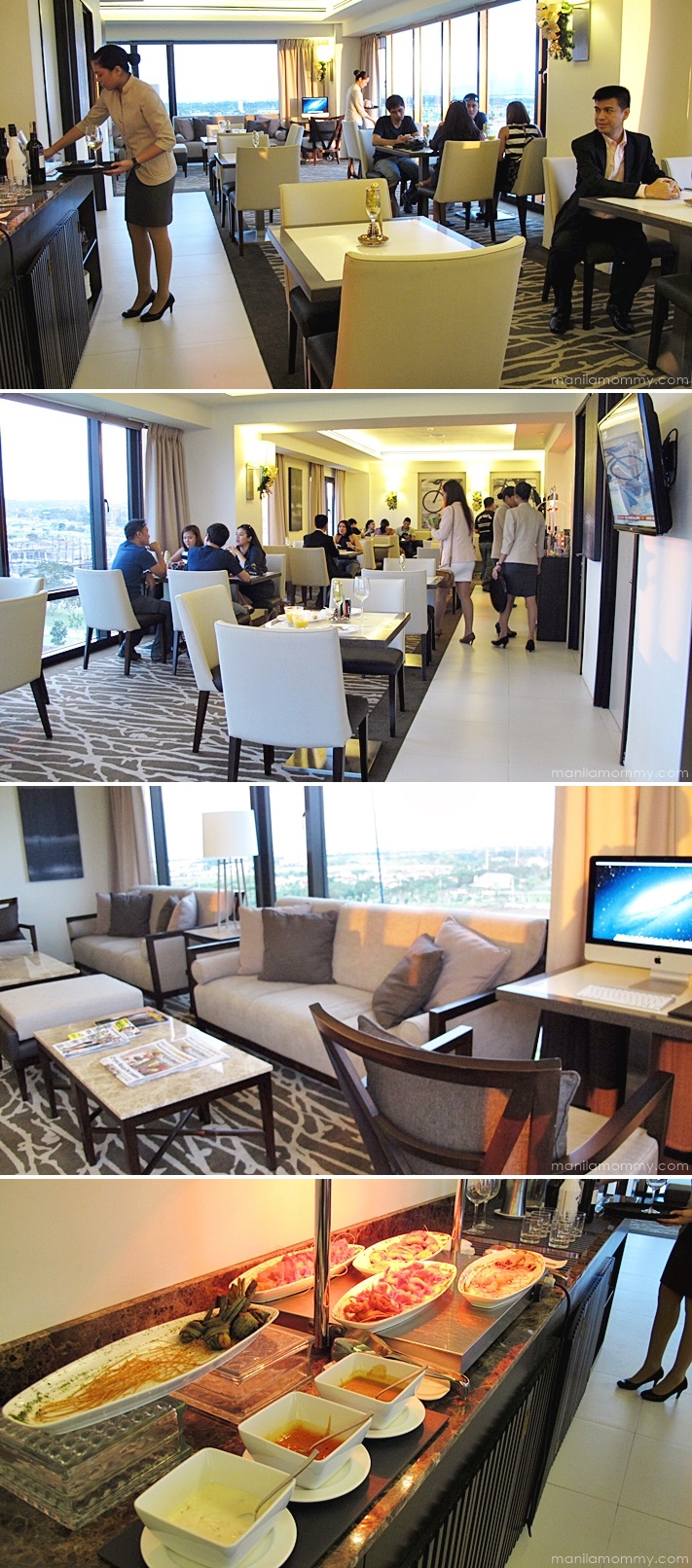 MISTO
Misto is Seda's signature restaurant. We had our Holiday dinner buffet her and this is also the area of the buffet breakfast. The dining area is huge and spacious and the buffet selection is delectable even if the selection is quite limited.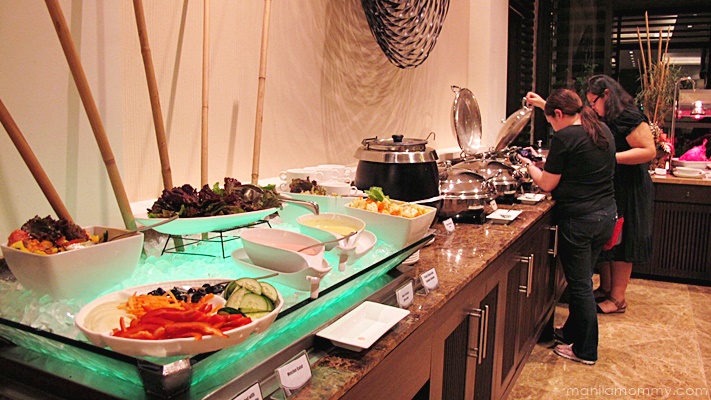 Personally I am a big fan of buffets which focus on quality rather than quantity. All the food served in Misto's dinner buffet were really yummy and delicious! Walang sayang! The dessert spread had quite a variety which all served to end our night on a sweet note 😉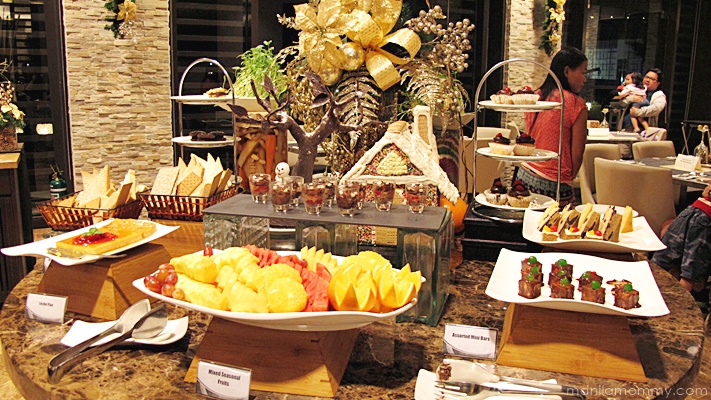 The breakfast buffet is a big win!! They also have an omelette station, various pastries, jams, cheeses, sausages and veggies. I'm a big breakfast lover and I loooooved Seda Nuvali's selections!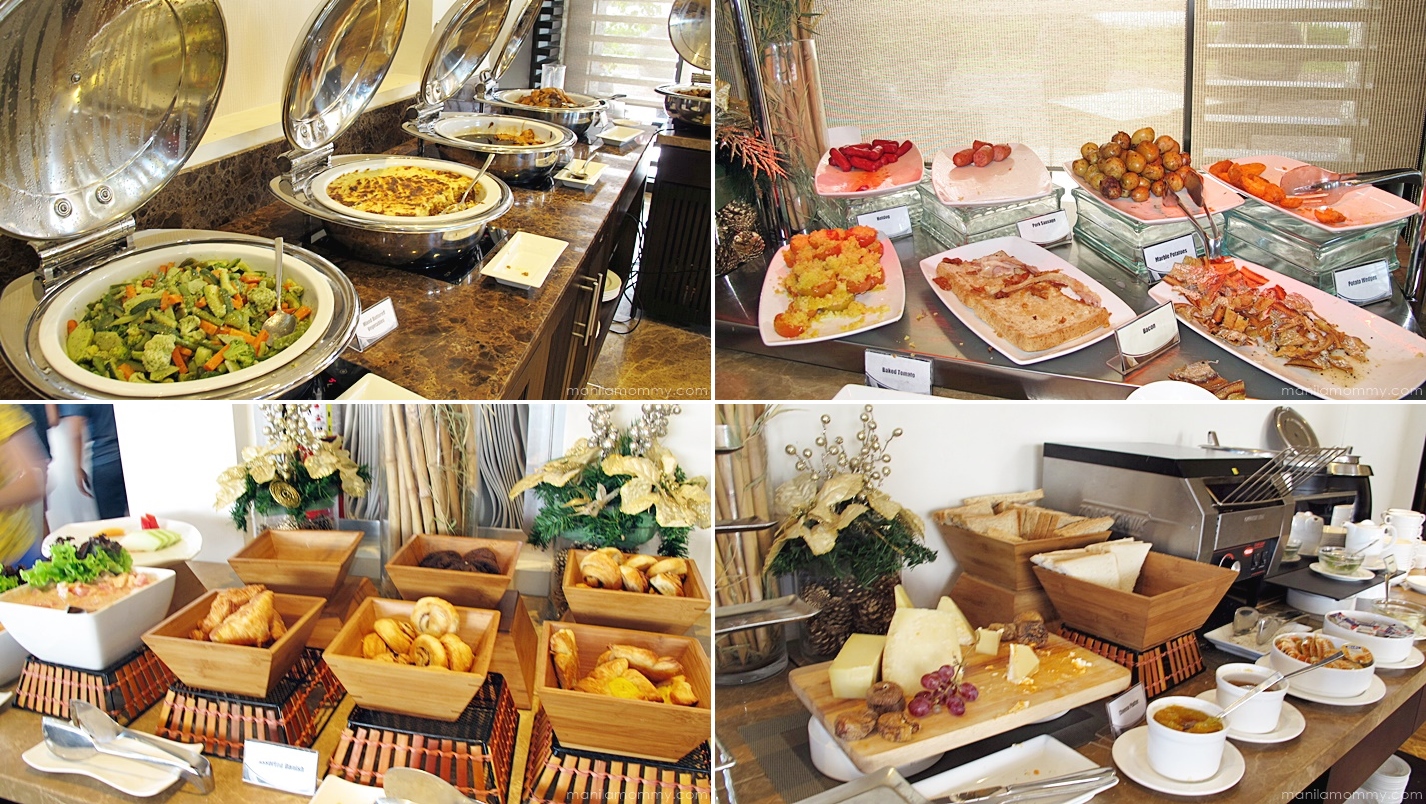 You can also order ala carte from Misto. Our lunch before we left the hotel was yummy Japanese!!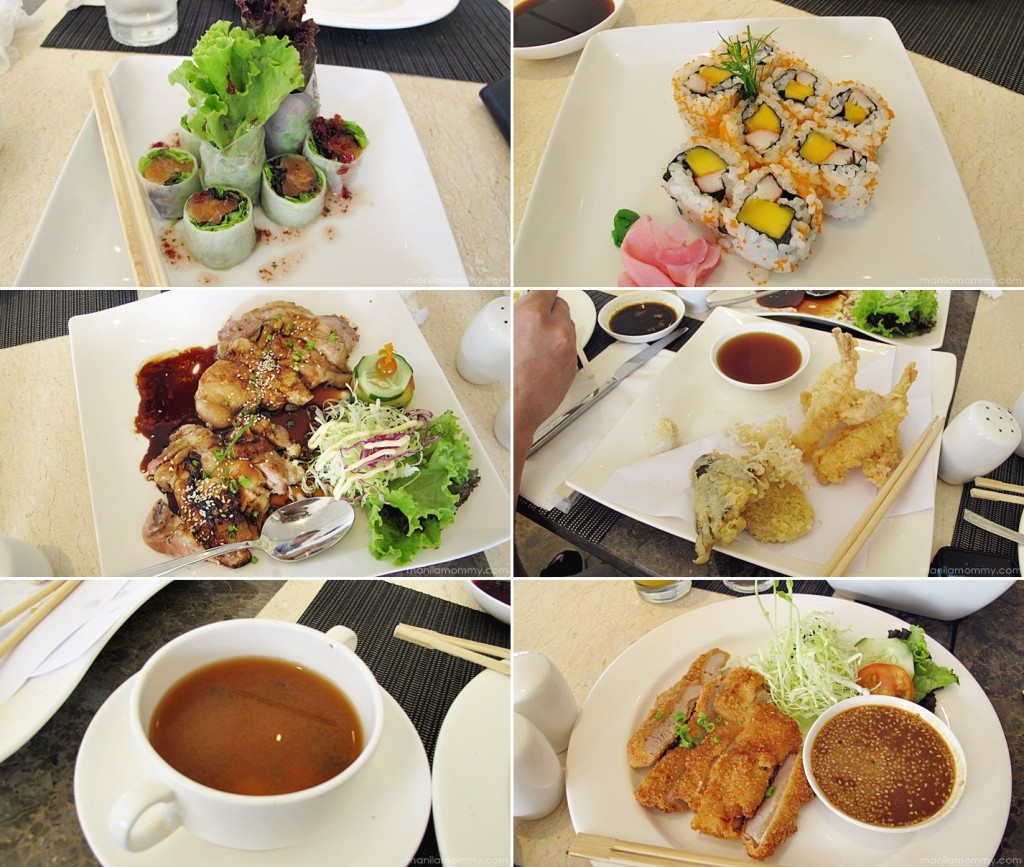 Of course, after all that eating you can either hit the trails around Nuvali and either go for a quick run or rent bikes from Solenad to tour the area. Or you can hit the hotel gym!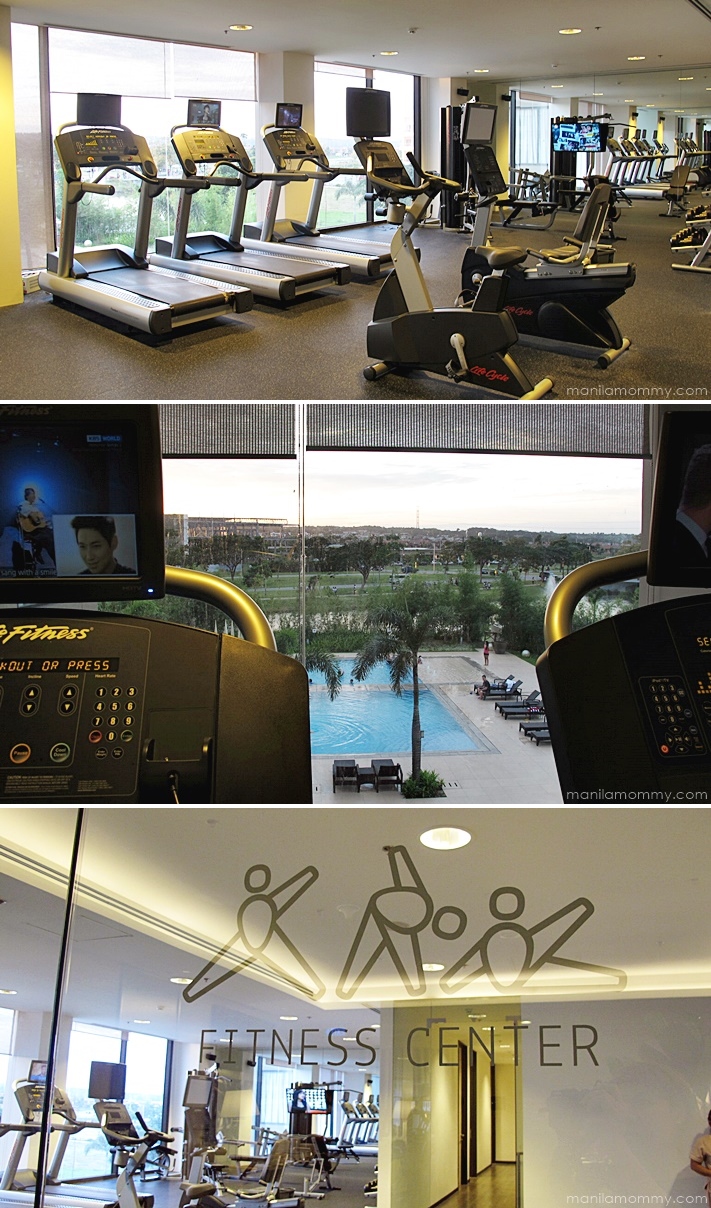 Or you can just chill. All that green I tell you is so good to the eyes. Nakaka kalma. And the fresh air!! I felt really recharged after our staycation.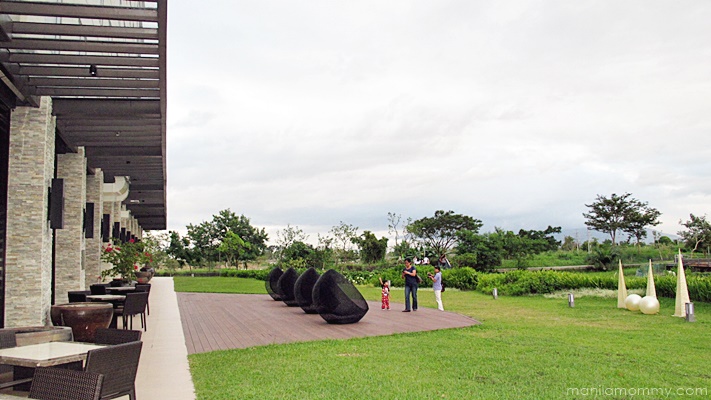 Or you can also go to Solenad, which we just had to do because a certain someone was so excited to feed the millions of koi living in the lake 🙂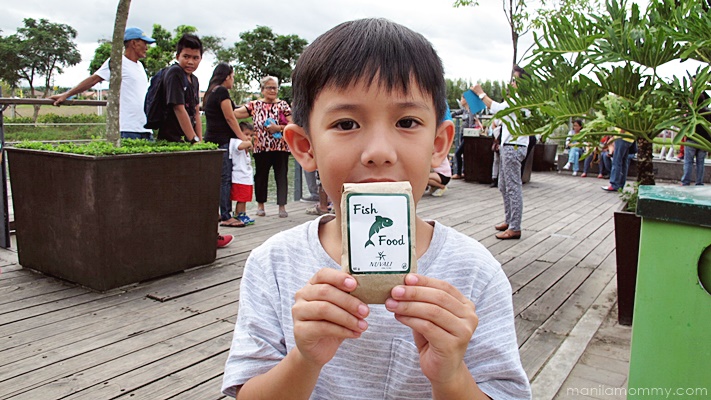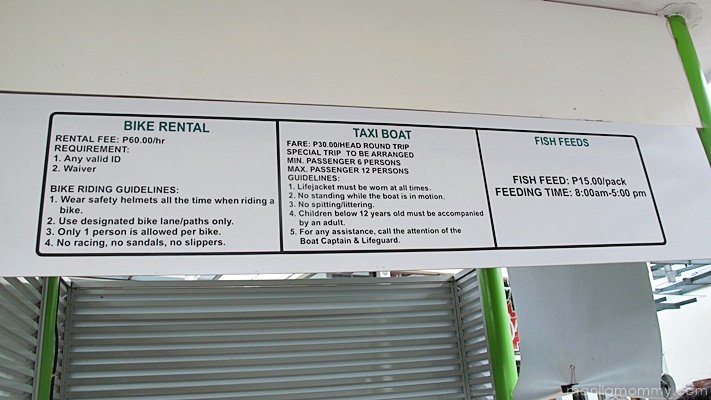 It's a bit hard to get bored in Nuvali and Seda Nuvali is a welcome retreat after a busy day of activities!
Seda Nuvali is a really wonderful staycation destination. David really enjoyed the pool and the game room and I was so happy that Noah got to walk on grass (which is awesome for PT) and breathe in fresh air from the truly tranquil surroundings of Nuvali. As for me, I was happy with the really great service and attentiveness of the staff. The food of course goes without saying is a win! For me and Dan, we always grab the chance to take a break from our busy work schedules to bond with David and Noah. Noah is such a happy camper when he's out and about and David just recently declared that his "happy place" is a hotel (lagot tayo dyan!!)
Buuut yes we're already thinking of when to go back to Seda Nuvali. Have you seen how many holidays we have for this year??? Grabe waging- wagi! We hope we can go back in the summer, ayun pwede na rin mag pool si Noah and join his super active kuya 🙂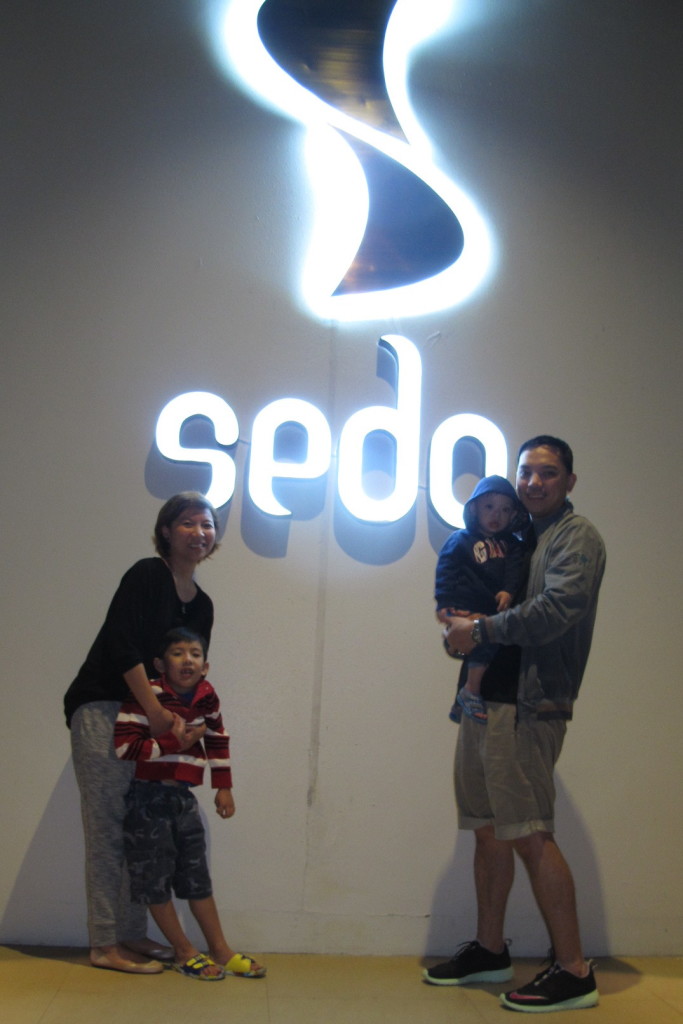 Until the next time!!! Thank you Seda!!
Seda NUVALI
Lakeside Evozone, NUVALI, Sta. Rosa
City, Laguna, 4026 Philippines
Phone Numbers: (6349) 2558888 or (049) 5433788
Fax Number: (6349) 2558891
Email: nuv@sedahotels.com