Around the world, the trip begins with a kiiiisss
Roam is one of my favorite jams ever!! Although I don't get to go around the world, my work requires that I travel to meet my clients in Hong Kong and Singapore (where the haze was awful!)
The trips are busy and jampacked, very tiring,  and super stressful.  Of course even while I am out and about pounding the pavement, I have to keep tabs with the kids and the family at home. I have to make sure that the driver is on time so that David and Noah will be on time with their classes. I have to call to make sure David does his assignments.  I also talk to Dan so that we can share each other's days. He always asks about my clients and how my stress trigger was hehe.
I don't think I could go through these trips without knowing that I can just pick up my mobile and text and call my family at home. It is comforting to know that even when I'm miles away that I am just one phone call away from David, Dan and Noah.
If you're like me, I try to make sure that I subscribe to roaming plans like Smart's Surf Abroad 550.  This plan covers 112 countries so wherever your travel wings take you, you can be sure to have coverage. There is no need to register, Smart will automatically connect you to their partner network. Best of all there is NO BILL SHOCK! This service does not allow roaming usage on non-partner networks. You're assured that you will only be charged Php550 from 12 am – 11:59 PM of the country you are in. So just like me, you can access your email, go on Viber, post on IG and FB and share your trip with your loved ones.
Check out http://smart.com.ph/postpaidsurfabroad for more information.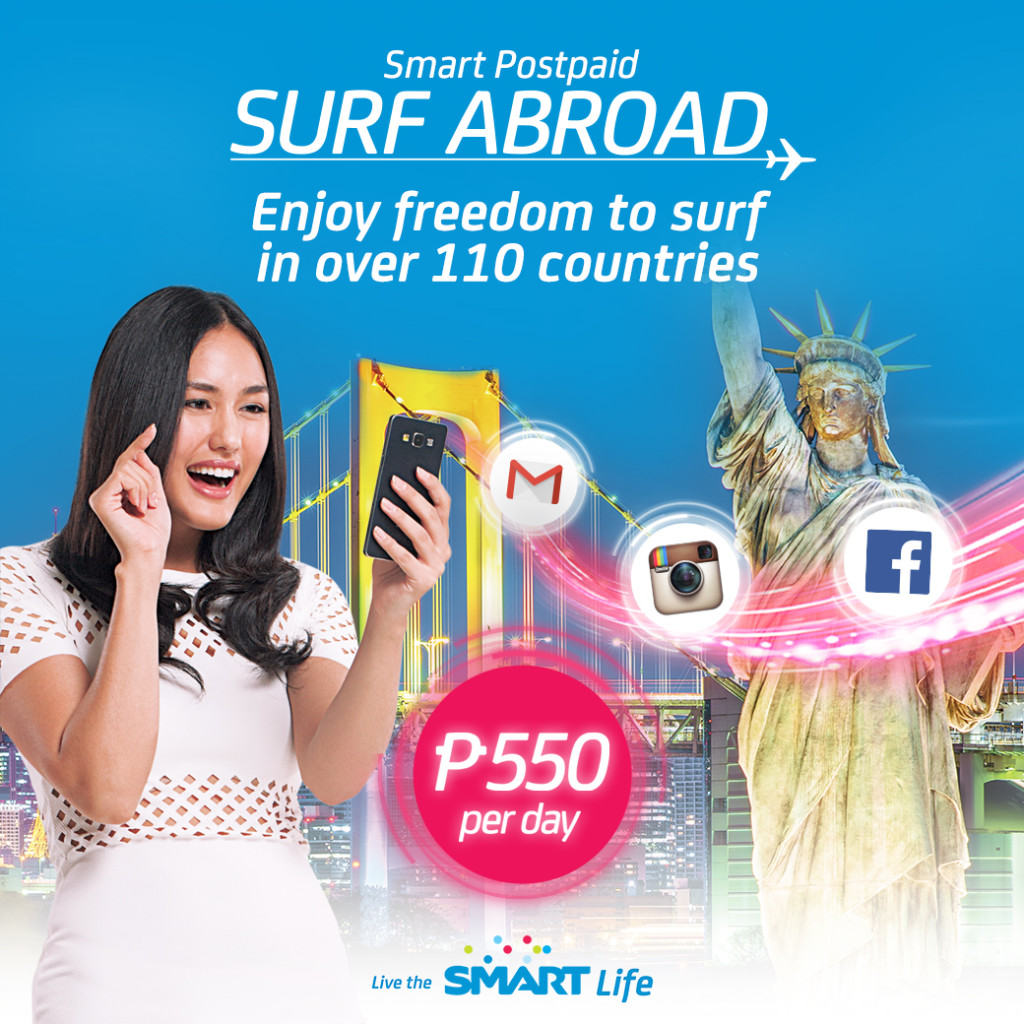 This is a sponsored post on behalf of Smart Communications. Words and opinions are my own. Thank you very much for supporting the brands that continue to make Manilamommy.com possible 🙂